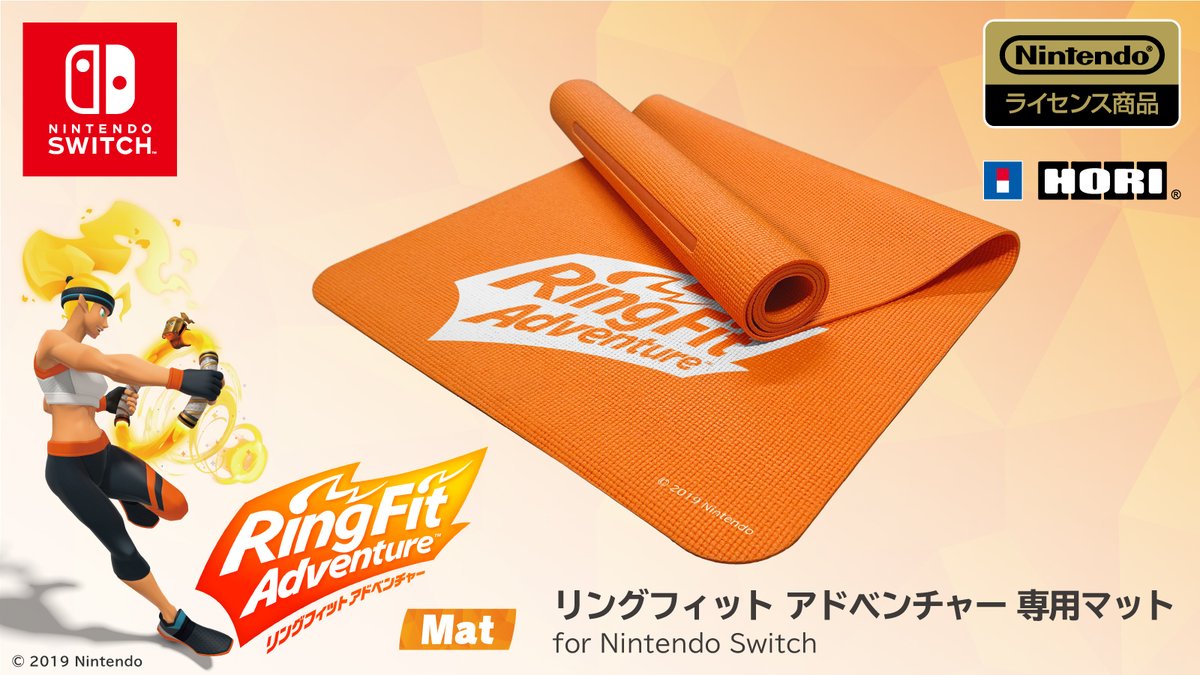 Update (4/10): Play-Asia is taking pre-orders for the Ring Fit Adventure mat here.
---
Original (4/7): HORI has made a bunch of Switch accessories over the past few years, most of which are controllers. But now the company has unveiled the first ever accessory for Ring Fit Adventure.
HORI is planning to release an officially-licensed mat for the Switch title which can be used in either a folded form or fully spread depending on the exercise the player is performing. Since it's absorbing some of the impact of you hitting the floor, it's easier on your joints. It measures 1,800 mm x 610 mm with a thickness of 4 mm.
The Ring Fit Adventure mat is slated for June in Japan with a price point of 6,300 yen. There's no word on a western release just yet, though importing is always an option.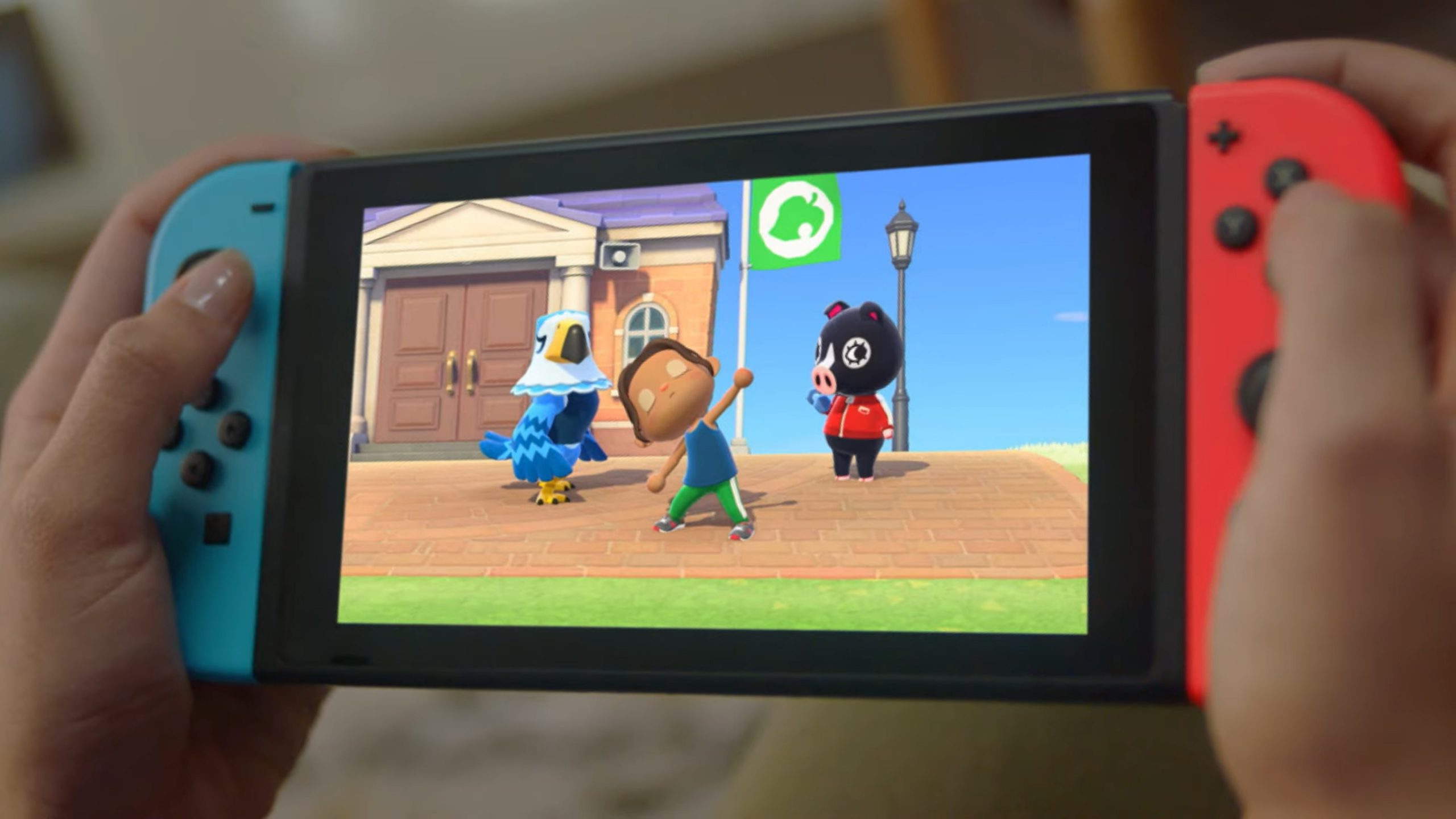 Nintendo is back with another addition to its "Switch My Way" commercial series, this time for Ring Fit Adventure and Animal Crossing: New Horizons. We have it below.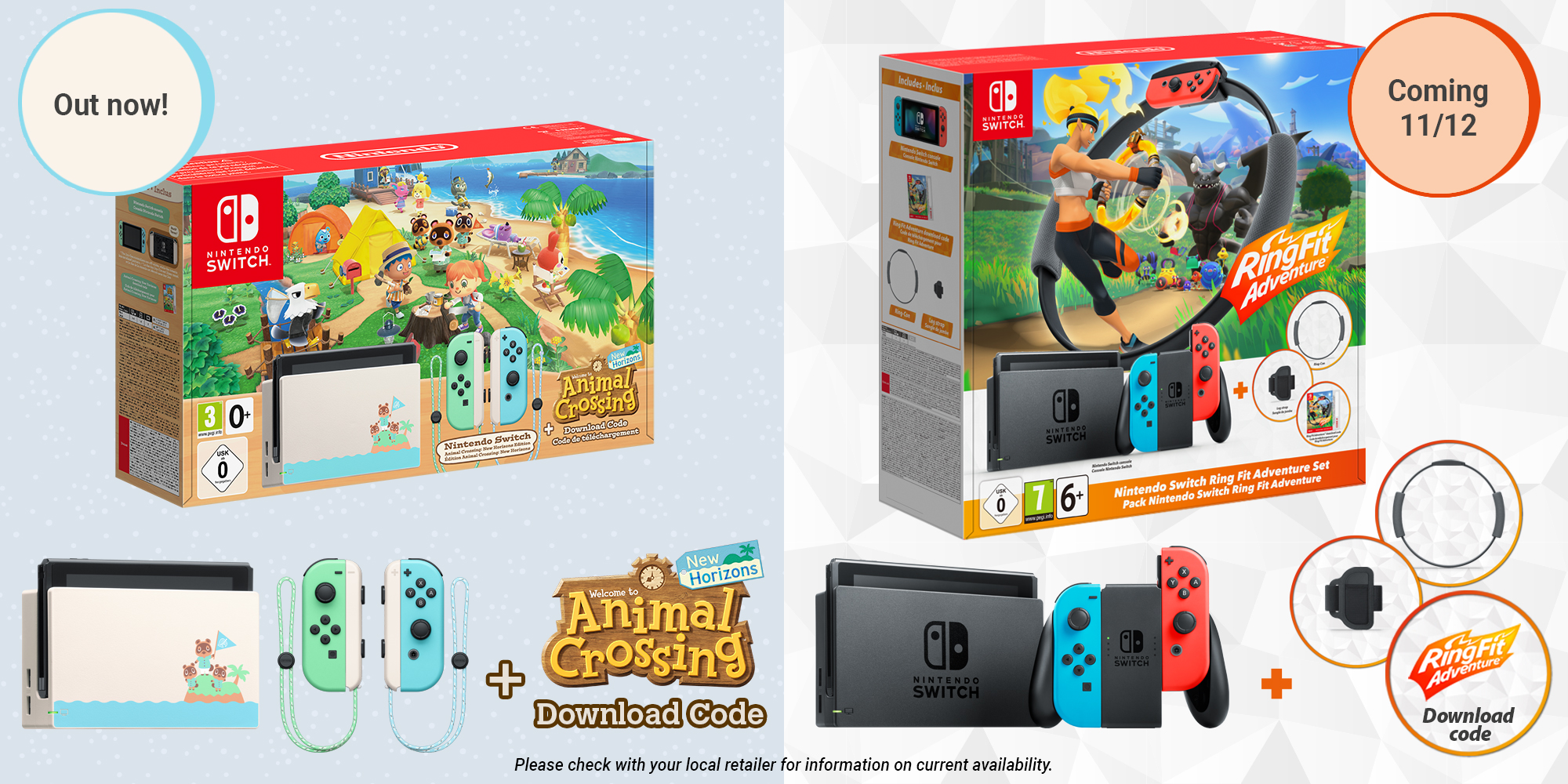 Nintendo recently announced a Ring Fit Adventure Switch bundle for Japan, and it looks like Europe is getting in on the fun as well. The package includes the console, a download code for the game, and the Ring-Con and Leg Strap accessories.
Europe will be getting the Ring Fit Adventure Switch bundle on December 11. Have a look at the official packaging above.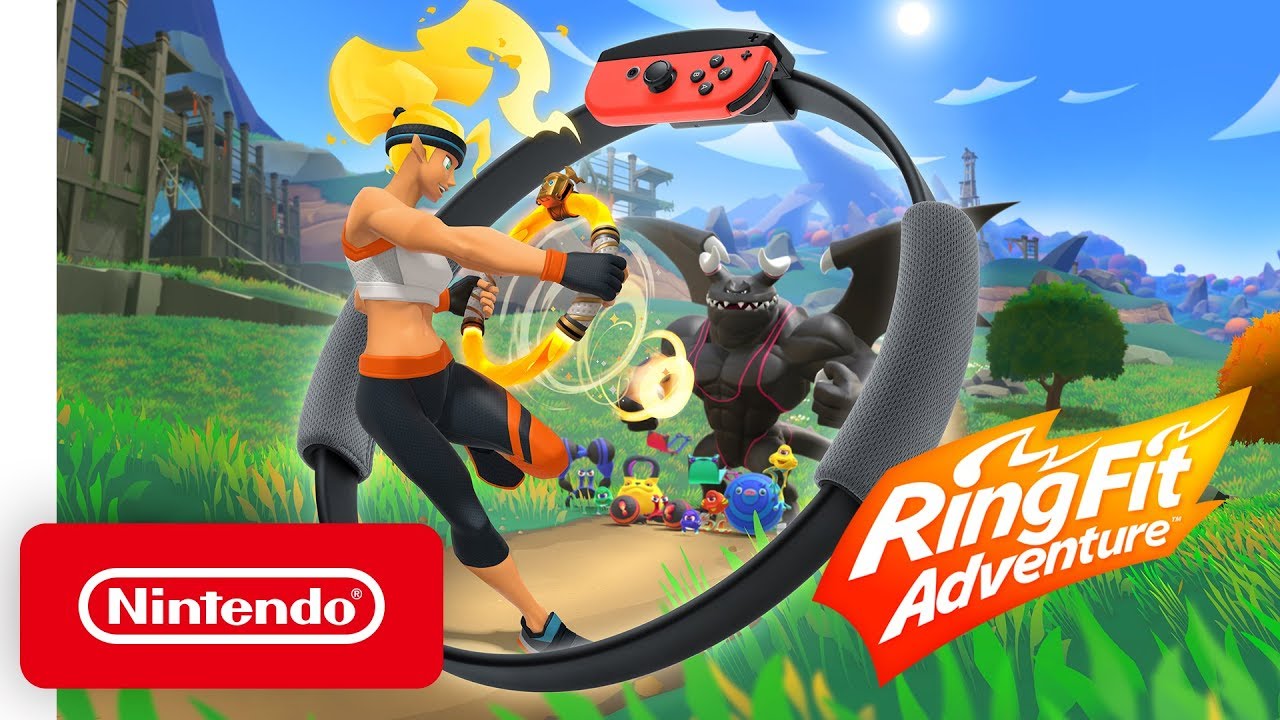 When you think about Nintendo's major markets, North America, Europe, and Japan come to mind. However, other regions of the world are beginning to have more of an impact, including Asia.
Nintendo president Shuntaro Furukawa spoke about sales in Asia during the company's latest financial results conference call. As part of that, we hear that in China, "Ring Fit Adventure got off to a great start when it was released by them on September 3 and it continues to sell well."
Furukawa had this to say about Asia: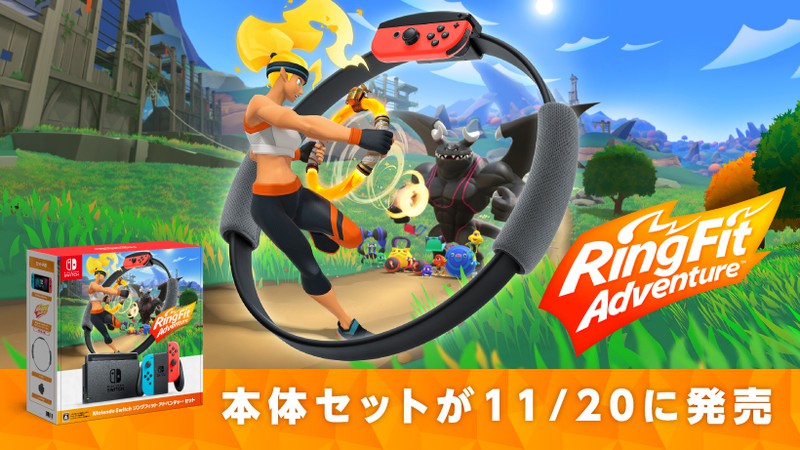 Nintendo has announced a new Switch bundle, though for it's for a game that's been out for quite some time. Ring Fit Adventure will be sold with the console in Japan starting next month.
This is strictly a system and game bundle, but the device doesn't feature a special design. Nintendo does say that the software comes pre-installed.
The Ring Fit Adventure Switch bundle launches November 20 in Japan for 37,960 yen.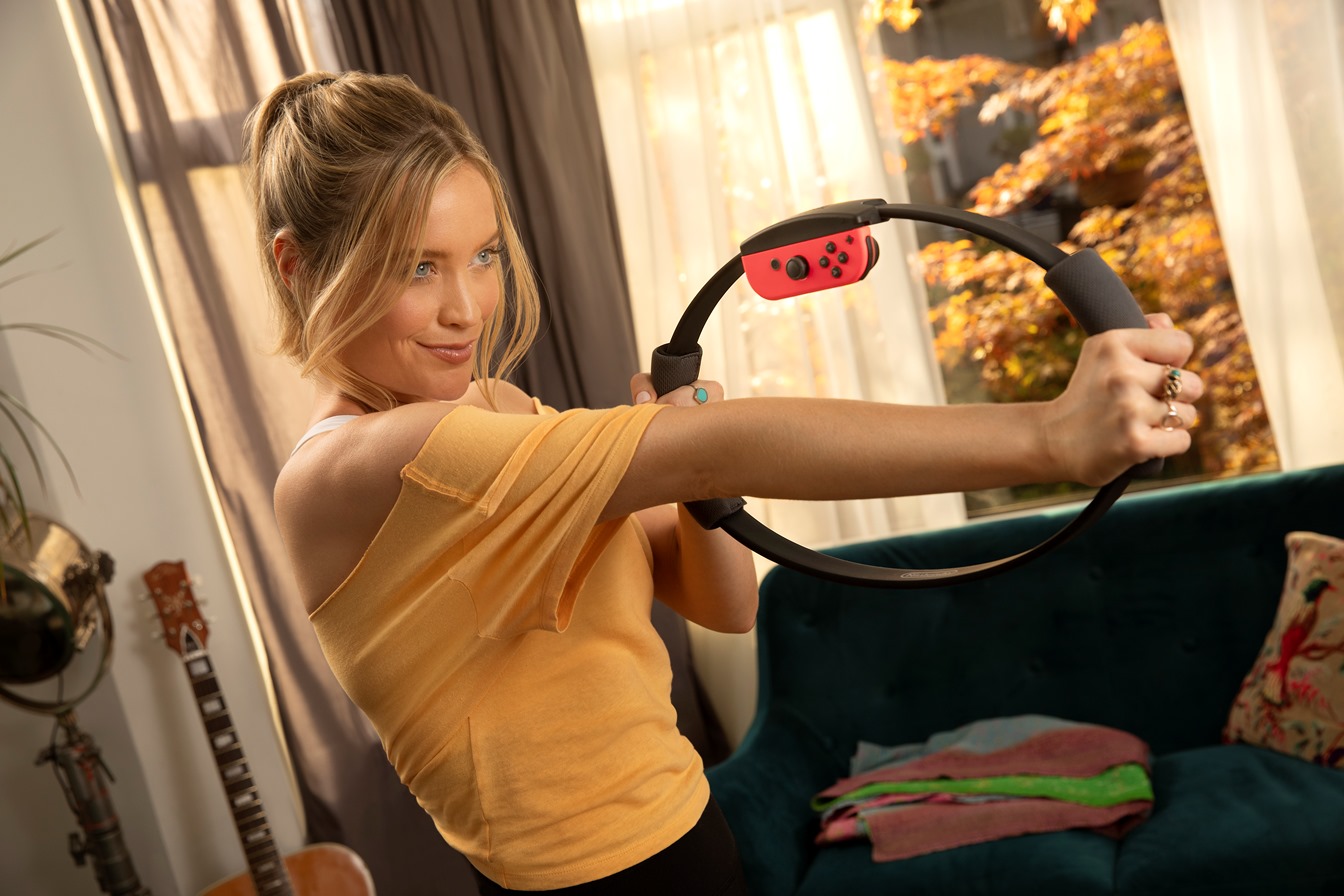 Nintendo has announced that TV presenter Laura Whitmore is the ambassador for Ring Fit Adventure. She's starring in the company's TV ad campaign, which is airing in the UK as of today.
Laura Whitmore had this to say about Ring Fit Adventure: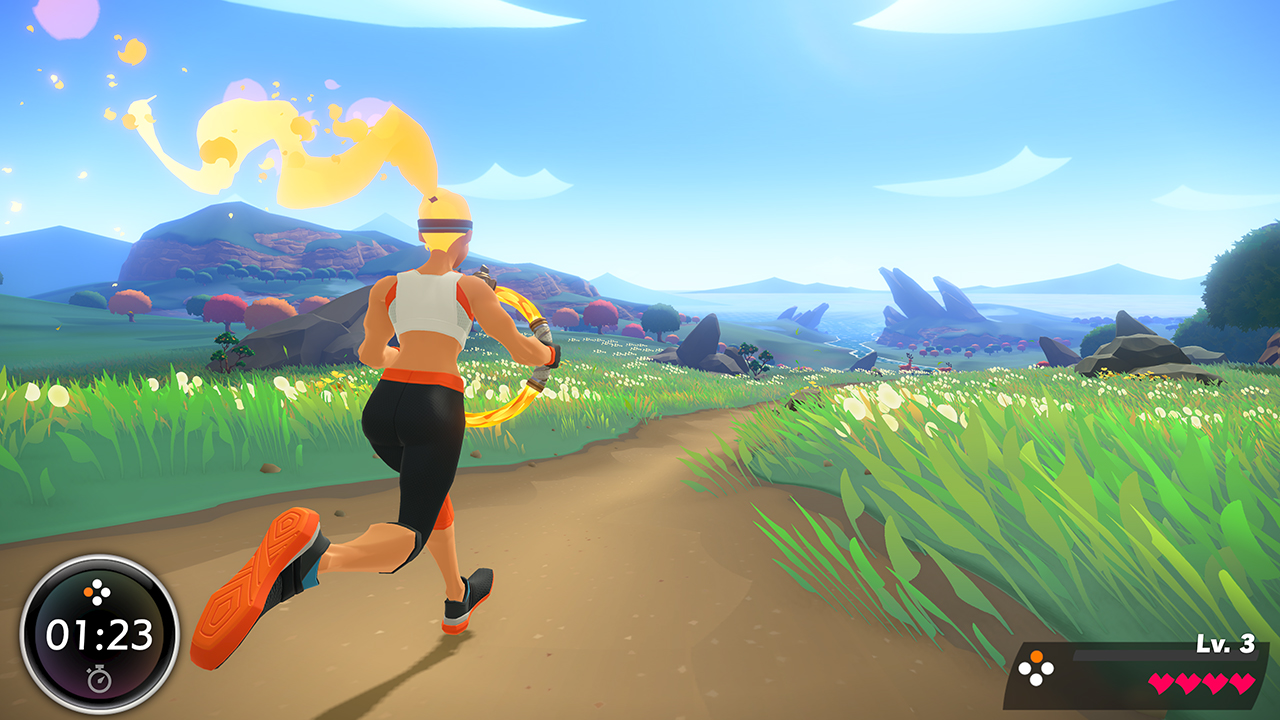 Nintendo has rolled out a new overview trailer for Ring Fit Adventure, check it out below.
Ring Fit Adventure is available now on Switch.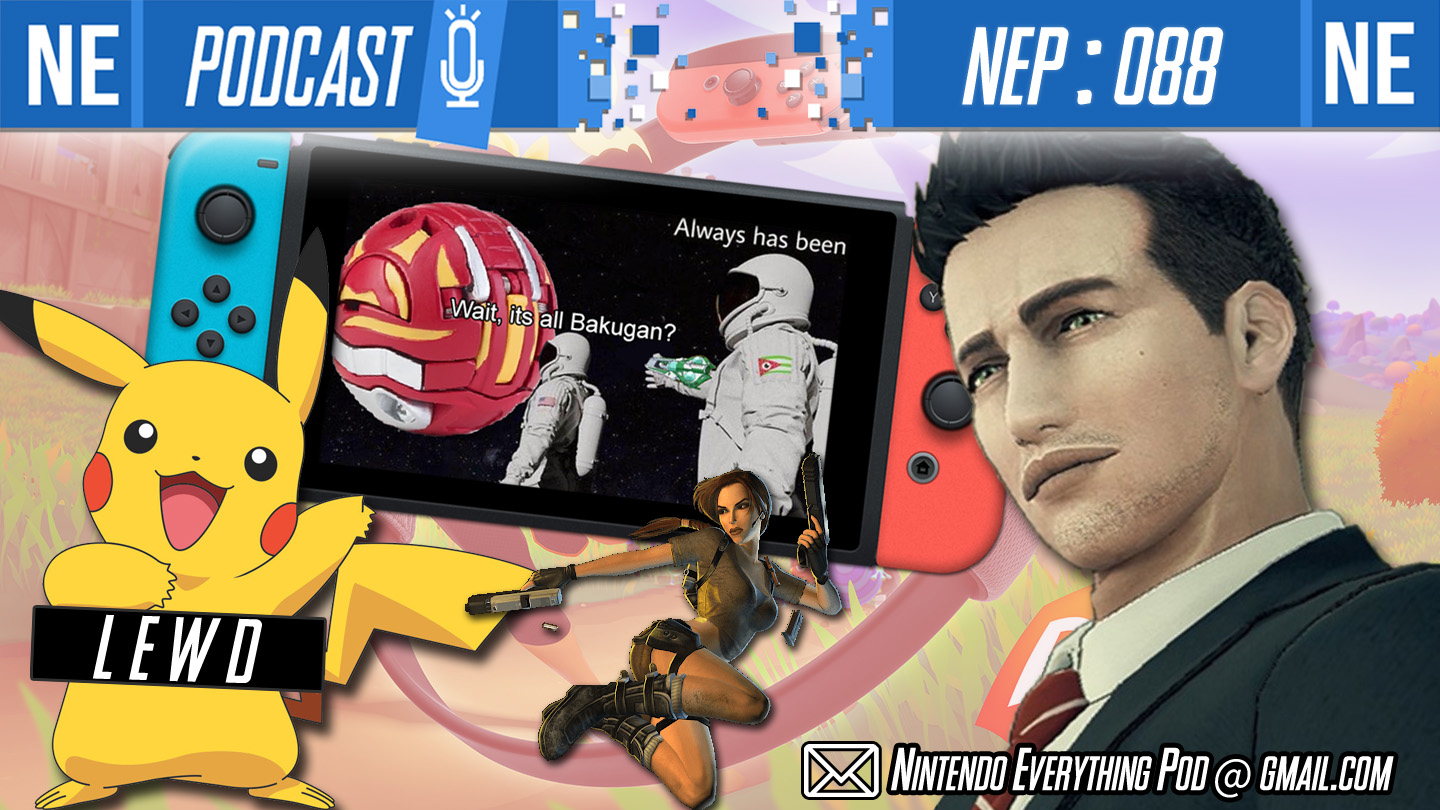 This week on Nintendo Everything Podcast, Oni Dino finally gets his hands on a copy of Ring Fit and realizes he's super out of shape. Galen eschews social distancing and parties with Jackbox. The gang covers news from rumors to controversies. Oni Dino vividly remembers the cheat code for Lara's Bum in Tomb Raider II. (Psst… Lara Croft for Smash) Deadly Premonition 2 challenges what a video game is and neither critics nor consumers are in agreement about anything. Galen brings up comparisons of Tommy Wiseau's The Room. And the big discussion is on the Nintendo Treehouse live stream, Bakugan, and how the hype machine bit itself in the butt.
Check out links and timestamps below, and come hang out.
If you're enjoying NEP, please consider giving us a 5 star review on Apple Podcasts, and share us with a friend. It's incredibly helpful in getting us exposed to new listeners through algorithms, so we would greatly appreciate your help. Thank you for listening!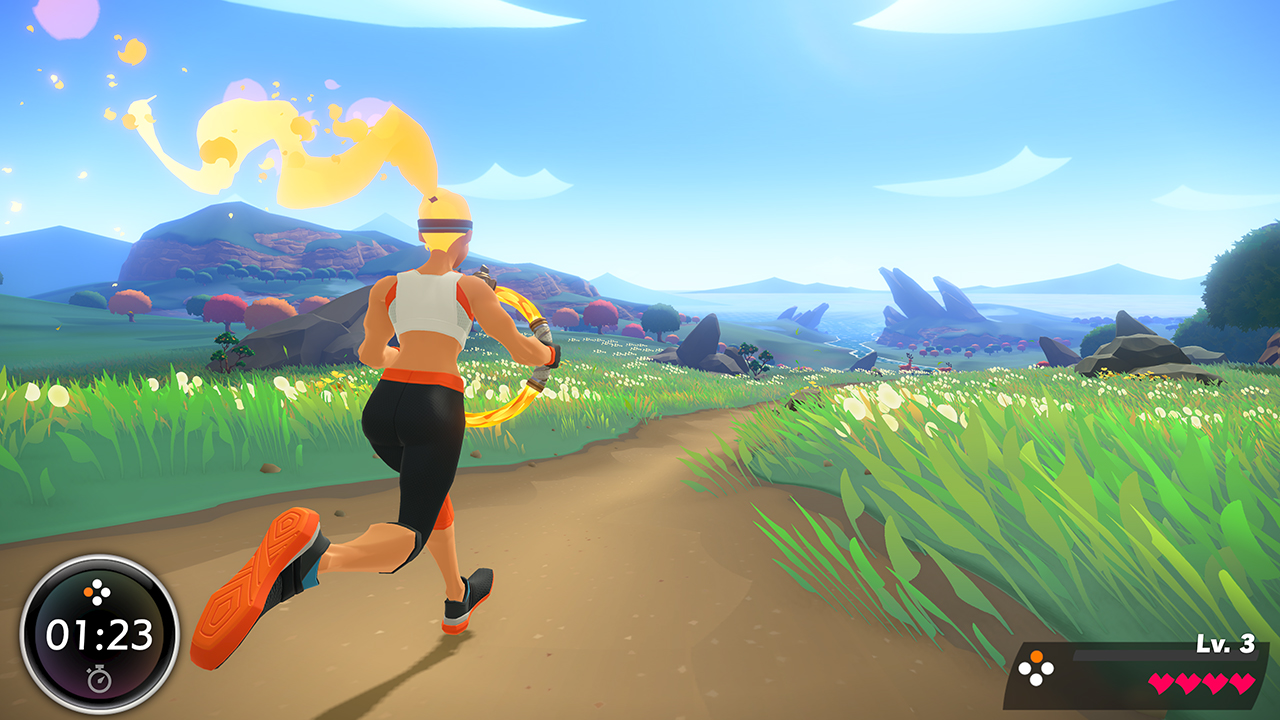 According to a Famitsu report translated by Siliconera, Nintendo's fitness RPG Ring Fit Adventure reached a milestone in selling 1 million units in Japan after 8 months. The outlet also notes that Ring Fit Adventure sold 2.73 million units globally as of December 31, 2019. This milestone is further significant when considering that Ring Fit Adventure is only available with physical peripherals, meaning that these sales are all physical without digital downloads.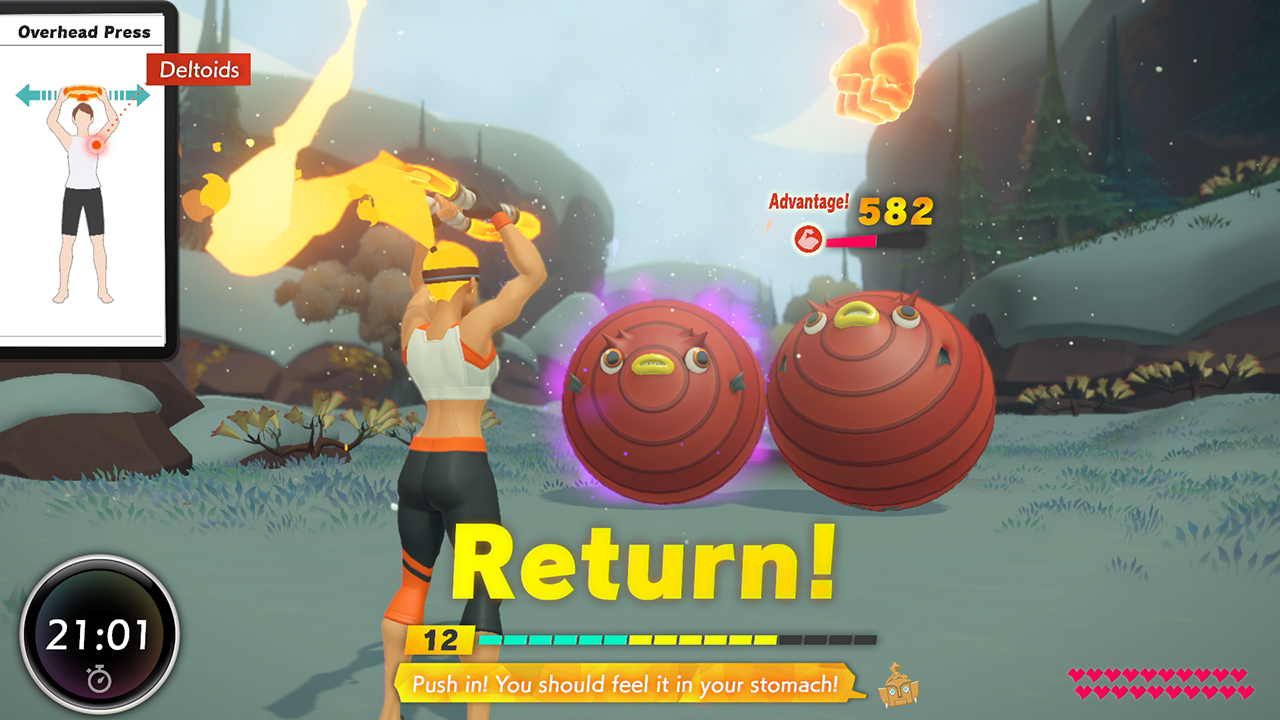 Due to the continued success and demand for Ring Fit Adventure, Nintendo is continuing to promote the Switch title. A new round of commercials were shared online today for the Japanese market. We have the full set below.