Horror-adventure game Mad Father announced for Switch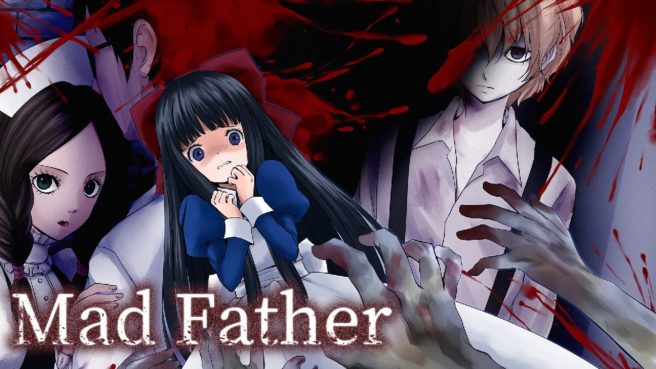 Playism and Sen have announced that Mad Father, a horror-adventure game, is on the way to Switch. It will release on the system in October.
Mad Father for Switch is planned as a remake. It will have enhanced visuals, new events, and a "Blood Mode" in which the scenario changes the second time you play.
Here's an overview of Mad Father, along with a trailer:
On the eve of the anniversary of her mother's death, Aya reflects on the past. Sad, lonely, and desperate for something to help her relive happier times, Aya asks her father if they can do something special in memory of her lost mother. Aya's father agrees and puts her to bed, promising to make tomorrow a better day. But this fleeting glimpse of light is quickly extinguished when Aya is jolted from her slumber by the sound of her father screaming. She jumps out of bed and runs to find her father, only to find the once-peaceful and somber home now littered with corpses and other horrors. Will Aya end up reuniting with her mother in the most horrific way imaginable at the hands of the undead hordes? Will she manage to escape the manor together with her father's assistant, Maria? Or will she somehow manage to save her father from the unknown terrors awaiting her around every turn?

Mad Father is an exploration-based horror-adventure game, created by Japanese developer sen.
As Aya, the main character, explore your family's sprawling manor while making use of the items you find along the way and doing whatever you can to survive the night.

Chainsaw
Can be used to destroy objects made of wood, etc. 

Command-based action
Input the key/button commands displayed onscreen to perform various actions. 

Gems
Crucial items in the game which can be found hidden in various places. Finding all of them will be tough, but well worth the effort…
 
Multiple endings
There are three possible endings to the game. The ending you are shown will depend on your actions.

Corpses
Undead spirits out to attack Aya. If caught, she will gradually lose stamina, and the game will end. Corpses armed with weapons can kill Aya with a single blow, so be careful.
Leave a Reply