Hover launches September 20 on Switch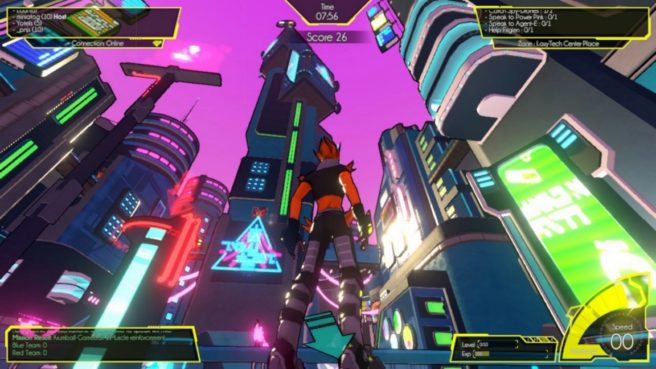 Hover is finally coming to Switch next month, a listing on the European eShop reveals. The game is lined up for September 20.
Hover features a futuristic open world as a single and multiplayer parkour game. We have more details and a trailer below.
Hover is a fast-paced single and multiplayer Parkour game in a futuristic 3D Open World.

Experience the thrills of a fast-paced single and multiplayer Parkour game. Join the Rebellion and deride the security forces of an anti-leisure tyranny. Rise up to the many challenges of a futuristic Open World. Assemble your team, enhance your gear and perform incredible tricks and combos.

The game takes place in ECP17, a high-tech city also called Hover City by its inhabitants and located on a distant planet. The Great Admin cut the communication with the Galactic Union and established a strong dictatorship. Having fun has become illegal and entertainment is banished.

You're in charge of a team of young rebels, the Gamers, fighting against the new anti-leisure laws oppressing the city. Equipped with high-tech gears allowing amazing jumps and speed, they roam the city to sabotage the propaganda, help citizens, and find a way to reach the Orbital Station. This way they could warn the Galactic Union and put an end to the oppression.
Pre-loading for Hover is now live in Europe. The same option should be extended to North America very soon.
Source: Switch eShop
Leave a Reply