How to Survive may finally be hitting the European eShop next week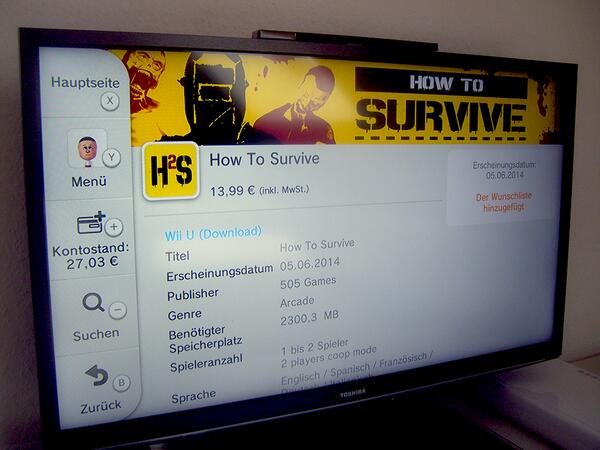 After a fairly long wait, How to Survive is finally making its way to Wii U. The European eShop has the game listed for a June 5 launch – that'd be next week. These listings aren't always 100% accurate, though they're spot on more often than not.
Thanks to MATT81DE for the tip.
Leave a Reply