Immortals Fenyx Rising – The Lost Gods DLC launches next week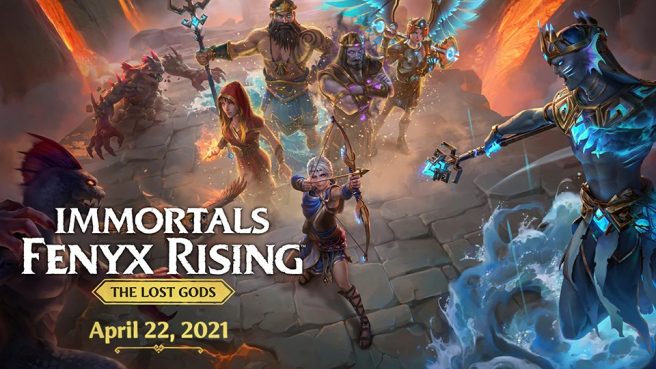 Ubisoft has provided a status update on The Lost Gods DLC for Immortals Fenyx Rising. The new content will launch on April 22, the company confirmed today.
The Lost Gods happens "entirely from an overhead, god's-eye perspective" as players control Ash, "a new mortal champion following a series of catastrophic disasters."
Here's an official blurb:
Ash's mission is to travel to a new land, the Pyrite Island, to find and reunite the gods who left Olympos in a huff after a falling-out with Zeus. These "lost gods," including Poseidon and Hades, will all need to be convinced to return to the Pantheon and restore balance to the world. Naturally, there are plenty of monsters standing between them and Ash, which players can dispatch using a new, brawler-inspired combat system.
Ubisoft says it will share more on The Lost Gods DLC for Immortals Fenyx Rising soon.
Leave a Reply