Indie Live Expo announced, taking place in June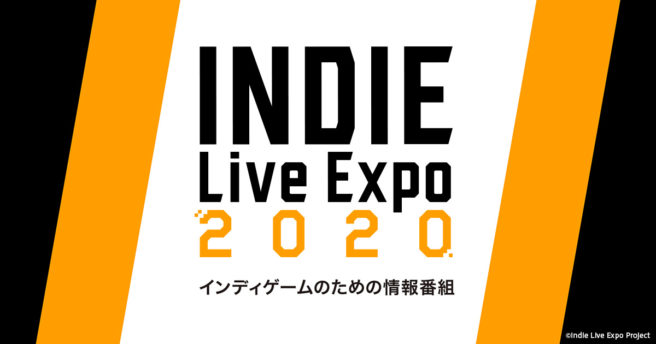 Ryu's Office has announced Indie Live Expo 2020, a program that is "set to deliver the latest information on both published and not-yet-published indie titles." It will be live streamed on the major broadcast platforms such as YouTube and Twitch at the following times:
– 4 AM PT
– 7 AM ET
– 12 PM in the UK
– 1 PM in Europe
Here's a full rundown of the event:
Get Read for Indie Live Expo

People around the world are currently cut off from one another due to the COVID-19 pandemic. Game industry shows and events have been canceled, and we've been deprived of invaluable opportunities to congregate and communicate with each other directly. However, we believe that now more than ever is the time to promote friendship, fellowship, and enthusiasm through the medium of video games.

Indie Live Expo will be held here in the Far East island country of Japan and streamed to all of our friends throughout the world who love indie games. Our program will feature information on not only Japanese indie games, but indie titles from a wide variety of other countries as well. Our goal is to create a live stream for the purpose of facilitating new experiences, friendships, and discoveries for people around the globe.

We will be broadcasting live in Japanese, English, and Chinese, and are also currently searching for partners who can assist in providing support for other languages as well. Our goal is to bring in one million viewers worldwide, and to produce a show worthy of those numbers.

Through this live stream, we hope to enlighten as many game lovers as possible with regard to the rich history of indie games in Japan, which has been going strong since before the global indie game movement.

Game Freak itself – well known for the Pokemon franchise – was purely indie. The Fate franchise, popular throughout Asia and North America, was born from the mind of a "doujin" scriptwriter. ZUN, the mysterious and enigmatic developer who has been listed in the Guinness Book of World Records, continues to develop his works on his own to this day. However, very few Japanese people are actually aware of these creators' respective histories.

In the Western world, innumerable indie game creators have been pumping out their own legendary works. We feel that now is the time to spread the word about the amazing game culture Japan boasts.

Recently, throughout both the West and Asia alike, the video game culture has continued to grow. Despite various obstacles, games across the world continue to excite and attract new gamers. Some creators feel that they themselves are still in the early stages of their development. We believe that this huge movement will have an impact all over the world.

Our number one hope is to overcome the divide caused by the COVID-19 pandemic. With that, we are proud to announce the birth of the Indie Live Expo – an event in which we can come together, encourage each other, and feel a true sense of friendship and love for games.

Event Outline

One Million Viewers Worldwide, in Japanese, English, and Chinese

Indie Live Expo 2020 will be streamed live with cooperation from a wide range of media outlets and streamers around the globe. We aim to reach an audience of one million viewers throughout the world in order to promote both awareness of and excitement for the latest products from various indie game creators.

Get the Latest Info on the Indie Game Industry

Indie Live Expo is set to deliver the latest information on both published and not-yet-published indie titles. We will also be presenting discussions and presentations on masterpieces of the indie genre for newer gamers as well as our own carefully selected recommendations.

Personal Messages from Game Creators

Creators with close ties to (and love for) the indie scene will be broadcasting their personal messages.

ZUN (Touhou Project)
Toby Fox (Undertale, Deltarune)
SWERY (CEO for White Owls Inc. )
Kazuya Nino (TYPE-MOON studio BB)
And more

Mini-Game Development Contest "Eva Game Ogiri"

We will hold a mini-game development contest whose subject is Evangelion to share the joy to create games with people around the world.

Overview

Date: June 6, 2020 from 20:00 to 23:00 JST
Streaming Platforms: YouTube, Twitter, Twitch, Bilibili
Organizer: Indie Live Expo Board
Host: Ryu's Office
Special Sponsor: Why so serious, Inc.
Cooperation: Playism

Sponsors

DLsite
Game Market by ArcLight
Playism
room6
Unity
Why so serious, Inc.

Contributors

Brace Yourself Games
Caramel Column, Inc.
Coconut Island
DeskWorks!
DMM Games
Flyhigh Works
GameTomo
IndieNova
[email protected]
Nigoro
Orange Cube
Petit Depotto
Type-Moon Studio BB
X.D. Network
Automaton
Game*Spark
IGN Japan
Gadget News
Dengeki Online
Denfaminico Gamer
Netlab
Famitsu
Famitsu Dengeki on Weibo
The official website for Indie Live Expo is located here.
Leave a Reply