Indie World Showcase announced for December 15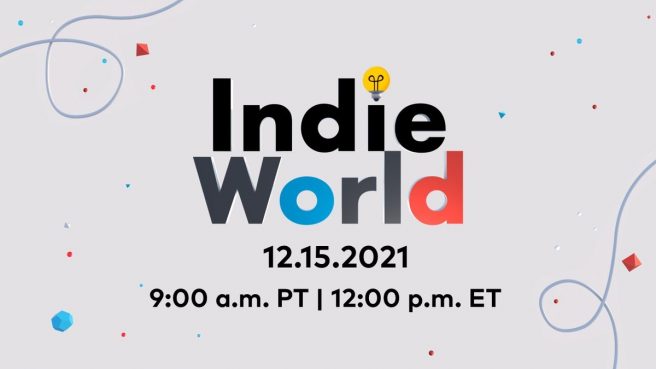 A new Indie World Showcase will air tomorrow on December 15, 2021, Nintendo has announced.
Per usual, the event will cover brand new titles for Switch as well as updates on previously-known games. It will last about 20 minutes.
You'll be able to watch Indie World Showcase at the following times:
– 9 AM PT
– 12 PM ET
– 5 PM in the UK
– 6 PM in Europe
You can watch the December 2021 Indie World Showcase as it happens below.
We typically see two or three Indie World Showcases a year, so today's news doesn't come as a huge surprise. Nintendo also seems to fond of closing out the year with these types of presentations.
You can check out a recap of the Indie World from August here. It featured the surprise launch of Axiom Verge 2, announcements for Loop Hero, Metal Slug Tactics, Bomb Rush Cyberfunk, and more.
Is there a certain type of game that you're hoping will show up during tomorrow's event? Let us know in the comments below.
Leave a Reply