Indie World Showcase announced for November 14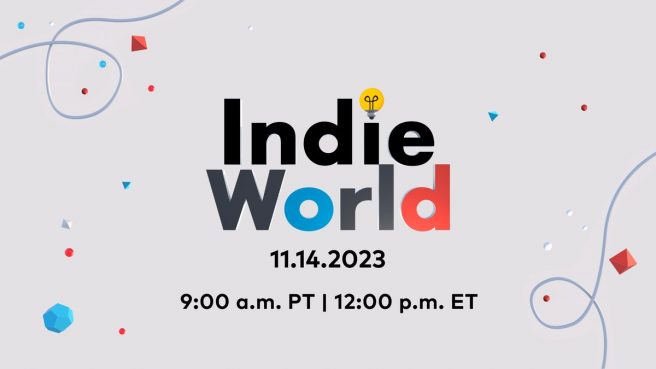 A new Indie World Showcase will air tomorrow, November 14, Nintendo just announced. It will air at 9 AM PT / 12 PM ET / 5 PM in the UK / 6 PM in Europe.
We've seen a number of these presentations throughout Switch's lifecycle. For tomorrow's event, Nintendo has promised a presentation covering new announcements and updates on indie games for the platform. Expect it to last around 20 minutes.
One game that's likely to show up here is the Switch version of Outer Wilds. Pyoro, who has an accurate track record of Nintendo leaks, shared a tease earlier today indicating that we'd be hearing about the title soon.
Here's where you'll be able to watch the November 2023 Indie World Showcase:
Leave a Reply