Infinite Minigolf was pulled from the North American Switch eShop due to rating issue, will be back soon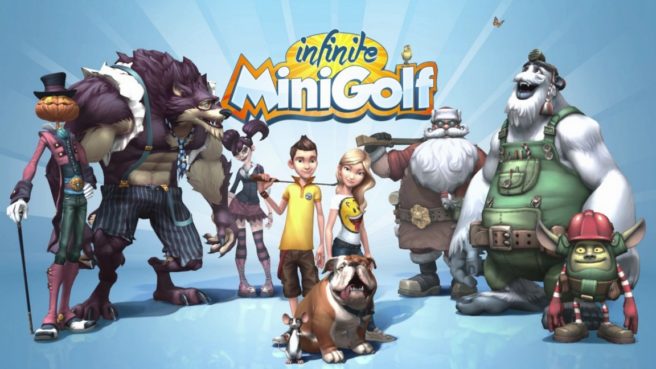 Infinite Minigolf disappeared from the North American Switch eShop awhile back. Kotaku investigated the situation and also heard from developer Zen Studios, so the entire situation has become clear.
The issue with Infinite Minigolf concerns the original ESRB rating. It was rated E for Everyone, but some placeholder artwork was accidentally left in that should bump it up to T for Teen. Zen Studios is having that removed so that the rating will go back down to what it should be.
Zen Studios vice president of publishing Mel Kirk said the following:
"Yes, the game was pulled from the eShop in North America due to the inclusion of some artwork that was placeholder, but somehow ended up in the game. Nintendo of America has a policy that if your ratings jump in drastic way they will remove the game from the store. This is totally our fault, the art should not have been in the game. We have submitted a patch that is currently in approval, which removes the art and will revert our rating back to E."

"We thank the ESRB for catching this error, the art was inappropriate and they did the right thing in increasing our rating. I am a parent of young kids and rely on organizations like the ESRB to give me an indication of suitable content – so I fully support their decision. We look forward to the return of Infinite Minigolf on the NOA eShop very soon."
If you're really curious about the artwork in question, you can check it out at the source link below.
Leave a Reply