Infliction: Extended Cut now releasing for Switch in July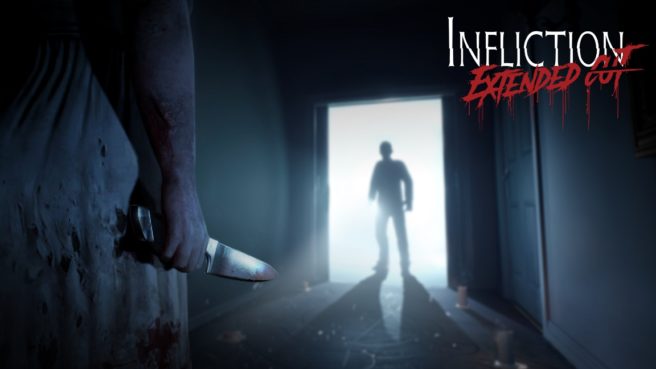 After it was previously delayed on Switch, Infliction: Extended Cut has a new release date. Publisher Blowfish Studios and developer Caustic Reality announced today that the psychological horror game launches on July 2.
We have the following overview and trailer for Infliction: Extended Cut:
The "Extended Cut" builds upon Infliction's acclaimed original PC release with bone-chilling new content and additional endings. Twisted souls keen on facing fresh fears can confront the New Game Plus mode, which includes a range of additional features such as remixed scares, new puzzles, increased difficulty, and other shocking surprises.

Enter an interactive nightmare as a tormented father determined to piece together the mystery behind the tragedy that befell his young family. Investigate their haunted home while avoiding the evil spirits who have taken up residence within its walls.

Uncover hidden paths, secrets, and clues throughout the house while avoiding supernatural pursuers. Duck for cover, crawling beneath beds or hiding in closets to evade the malevolent forces attempting to drag players to hell. Summon the courage to confront these entities, manipulating light sources like camera flashes to momentarily escape their grasp.

Dive into an immersive horror experience blending supernatural dread with contemporary anxieties. Infliction's terrifying story is grounded in relatable fears that strike close to home. Experience a haunting narrative while navigating dynamic environments and surviving blood-curdling events that will leave even seasoned horror veterans with lingering uneasiness.
Infliction: Extended Cut is now available for pre-purchase on the eShop for $19.99 / €17.99 / £15.99. English, French, German, Spanish, Russian, Japanese, and Simplified Chinese language options are supported.
Source: Blowfish Studios PR
Leave a Reply