Inukari: Chase of Deception gameplay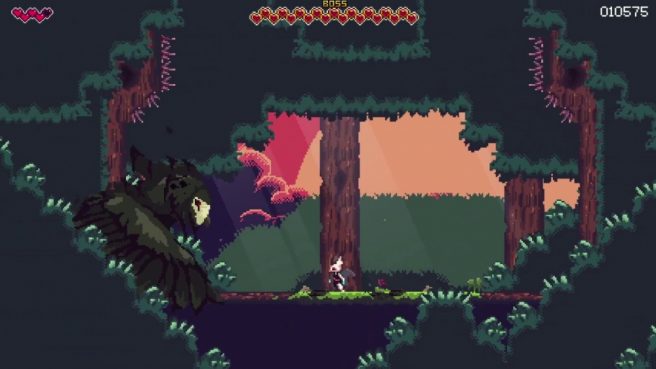 Gameplay has emerged for Inukari: Chase of Deception, a retro platforming experience. 18 minutes of footage has come in.
More information about Inukari: Chase of Deception can be found in the overview below.
At a time when people have stopped respecting wildlife, bad things have begun to happen in the world. But someone has lit the small candle in your shrine, so they're calling you! Restore the order, peace and connect people back with nature, you are their last hope.

Inukari: Chase of Deception offers a classic retro platforming experience. Jump and run through levels, elusive like a wind, collect goodies and fight enemies & bosses. Action is smooth and dynamic. Be faster and faster!

The adventure comes to life in a stylish way thanks to detailed pixel art visuals and original 8-bit music including classic sounds with a little, modern touch. Immerse yourself in the world that will delight you with its artistic vision.

You know what to do. Act before it's too late!

Key Features

– 24 levels divided into 3 worlds
– Cute retro pixel art visuals
– Dynamic gameplay with a unique pace
– Smooth action and boss fights
– Upbeat 8-bit soundtrack
And here's the gameplay for Inukari: Chase of Deception:
Inukari: Chase of Deception is out now on the Switch eShop. English is the game's only supported language.
Leave a Reply