Japanese Rail Sim: Journey to Kyoto reaching North America this spring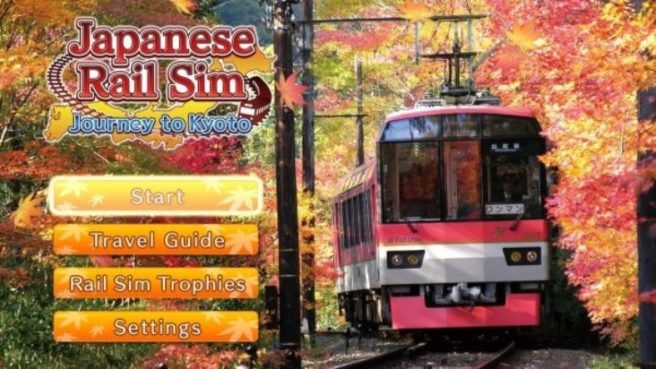 Dispatch Games is localizing a non-traditional Switch title for the west. Japanese Rail Sim: Journey to Kyoto is releasing in North America this spring, the company announced today.
Here's a bunch of information about Japanese Rail Sim: Journey to Kyoto:
The Japanese Rail Sim series is now available on Nintendo Switch! Experience a full-fledged train driving experience with real images in Kyoto with all the beautiful autumn colors!
The stage is Kyoto's popular local line Eizan Railway which is dyed in autumn colors.
Enjoy the beautiful autumn leaves with the latest live-action video.

Full line recording, and new vehicles are included!
There are two lines -the Kurama Line and the Eizan Line. You can drive all routes in both directions – up and down.
In addition, the latest sightseeing train Hiei also appears in this game!
The observation train Kirara is also included.
You can experience driving while enjoying the difference in driving sensation between train types.

Full of elements to enjoy driving and travel!
The Guidebook introduces sightseeing spots along the line in an easy-to-understand manner. There are plenty of new elements such as achievements to test your driving skills! Who is the best driver? A new driving guide has been added, so even beginners can enjoy driving with ease. Powerful live-action video, complete with the full line recordings add new elements to further enjoy the driving and travel experience!
Japanese Rail Sim: Journey to Kyoto will be sold both physically and digitally in North America.
Source: Dispatch Games PR
Leave a Reply