Jeff Kramer, the voice of Francis York Morgan, talks Deadly Premonition 2 and shares some tidbits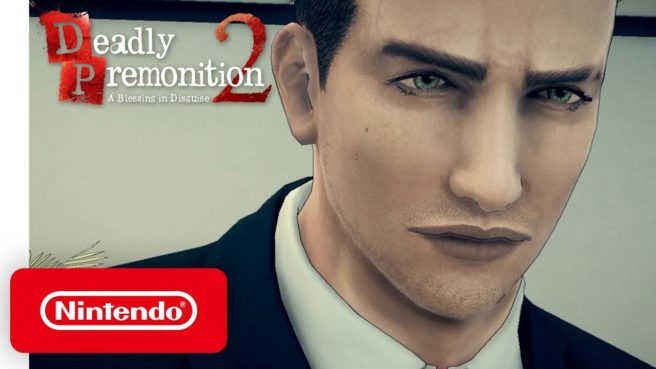 Deadly Premonition fans will recognize Jeff Kramer as the voice behind Francis York Morgan. At the very end of December, Deadly Premonition Archives spoke with Kramer, and tidbits from the discussion have started to make the rounds since then.
Kramer touched on the original announcement plans for Deadly Premonition 2, the scope of the project, and more. We even get to hear a bit about the series' first entry as well.
Here's the full roundup:
– Swery contacted him on Facebook a few years ago saying he's working on a sequel
– Last year they contacted him to come to LA to record VA since the story was done
– Originally the game was supposed to be announced in April/May of last year in a game conference in San Francisco (possibly GDC)
– He was supposed to do the announcement with Swery, but it was delayed last minute
– He teases that there are multiple versions of York in the sequel
– He recorded his lines for the original game years before release, but then he had to re-record around half of his lines when the game was reworked from Rainy Woods to Deadly Premonition, because they ran into issues with the producers of Twin Peaks
– He doesn't remember there being any major changes to the story from Rainy Woods to Deadly Premonition
– He thinks the sequel is on a whole another level and that Swery has really outdone himself
– For the first game, since there was a big language barrier he wasn't really able to communicate well with Swery
– For the sequel they were able to communicate more easily since Swery's English has improved a lot
– York still talks about different movies and directors in the sequel
– Didn't record too many lines for side content this time
– Thinks the sequel is much more plot heavy and singularly focused on the main story
– For the sequel, he thought he knew what was happening when recording his lines but was dead wrong when he was told by Swery where it's going
– Since you go back and forth between two different worlds and timelines, the game feels much more expansive than the original
– When recording for the first game, he remembers Swery always showing up in rented american muscle cars (since they couldn't get them in Japan)
– He last heard there might be more news coming in January (the interview is from December 2019), but that didn't happen
– Later in the interview says the wait is probably not gonna be that long
– The game is not just "let's send York on a different mission"; Swery really went at it differently
– He'd be up for a remake/remaster of the original, since he thinks things can be done better now that he and Swery can communicate better
You can listen to the full interview below.
Thanks to Jake for the tip.
Leave a Reply