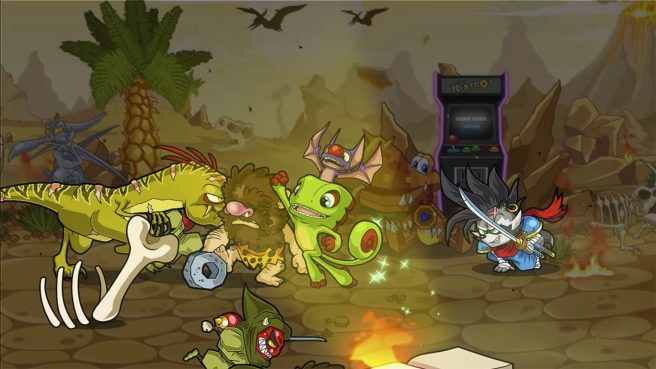 Lots of gameplay has come in for Jitsu Squad, a four-player beat 'em up title. Over 30 minutes of footage is available.
Here's an overview of Jitsu Squad:
This is the story of the legendary, hidden Kusanagi Stone and the warriors seeking it. Containing the soul of a powerful demon, The Kusanagi stone can grant godly powers to those who awaken it. Now, the wicked sorcerer Origami has summoned and cursed ancient warriors to find the stone for him. Hero, Baby, Jazz and Aros, together they are the Jitsu Squad!

Control the entire Jitsu Squad in single-player mode or play with up to 2 people in local couch co-op. Tag team mode makes it possible to play locally with one friend, where each player chooses two characters!
Have a look at the gameplay for Jitsu Squad below.
Jitsu Squad is out both physically and digitally on Switch. Note that English is the game's only supported language.
Leave a Reply