Journey to the Savage Planet dev confirms the team is "looking into" a possible port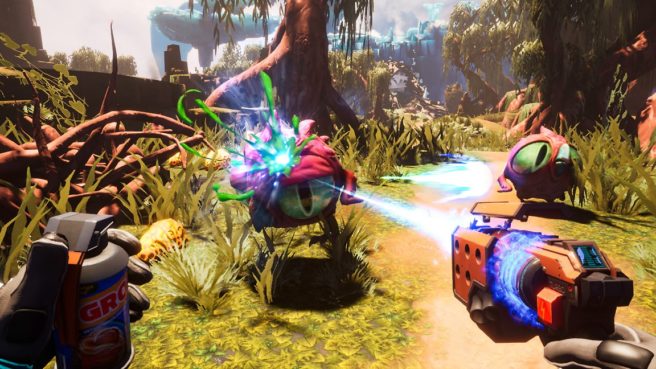 A Switch rating for Journey to the Savage Planet has popped up a couple of times now. The first instance came about a few months ago in Brazil, and there was another classification for Nintendo's console just last week from the ESRB. Typhoon Studios creative director Alex Hutchinson has now given an official update regarding potential Switch plans.
During a recent episode of the Game Informer Show, the possibility of couch co-op was brought up. That prompted Hutchinson to say, "If we could ever get a Switch version together, I think it would be brilliant to have the two people next to each other, so we're looking into it." Then when asked about Switch specifically, he added that they're "still figuring out how to handle it", and the team would likely work with an outside company on the Switch port due to a lack of experience with the hardware.
Here's some information about Journey to the Savage Planet as well as a trailer:
Journey to the Savage Planet in an upbeat first-person adventure game set in a bright and colorful alien world filled with weird and wonderful creatures. As an employee of Kindred Aerospace, which proudly touts its rating as the 4th Best interstellar exploration company, you are dropped onto an uncharted planet deep in a fictitious, far away corner of the universe. Launched with high hopes but little equipment and no real plan, your job is to explore, catalog alien flora and fauna and determine if this planet is fit for human habitation. Onward to adventure! Good luck – and mind the goo!
Leave a Reply