July distribution details for Thundurus and Tornadus in Pokemon Ultra Sun / Ultra Moon / Sun / Moon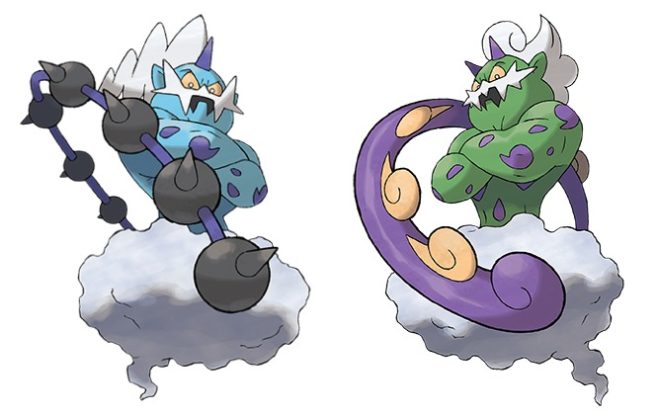 Two more Legendary Pokemon distributions are planned for Pokemon Ultra Sun, Pokemon Ultra Moon, Pokemon Sun, and Pokemon Moon. Thundurus and Tornadus will be offered during July.
In North America, these two Pokemon will be distributed exclusively at Target. The retailer will have them between July 13 and July 28.
In Europe, Entei and Raikou will be available through the Nintendo Network in-game. The Pokemon will be distributed between July 6 and July 22.
We have more details on Heatran and Regigigas below.
Pokemon Ultra Sun
Level: 100
Ability: Prankster
Held Item: Gold Bottle Cap
Moves: Thunderbolt, Focus Blast, Grass Knot, Nasty Plot
Pokemon Sun
Level: 60
Ability: Prankster
Moves: Discharge, Crunch, Charge, Nasty Plot
Pokemon Ultra Moon
Level: 100
Ability: Prankster
Held Item: Gold Bottle Cap
Moves: Hurricane, Heat Wave, Grass Knot, Tailwind
Pokemon Moon
Level: 60
Ability: Prankster
Moves: Air Slash, Crunch, Tailwind, Rain Dance
Leave a Reply