Kaichu: The Kaiju Dating Sim release date set for September, new trailer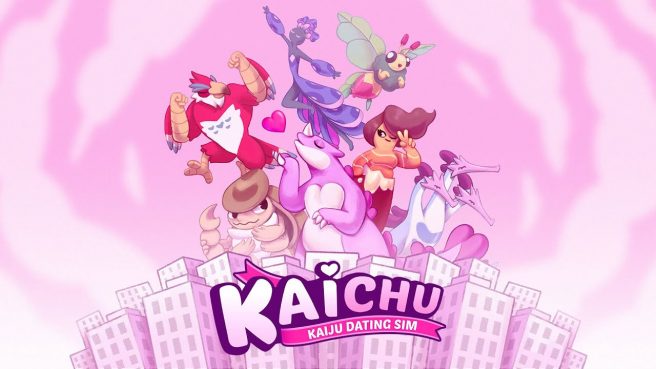 Publisher Top Hat Studios and developer Squiddershins have set a release date for Kaichu: The Kaiju Dating Sim. The game, a light-hearted, Saturday morning cartoon styled, monster lovin' romantic romp, will be available for Switch on September 7, 2022.
Here's a refresher on Kaichu: The Kaiju Dating Sim with more details:
With an Original Soundtrack by Clark Aboud (Kind Words, Slay the Spire), hand-painted backgrounds and meticulously animated Kaiju by Jason Boyer (designer of Good Pizza, Great Pizza), and a tongue-in-cheek script by Ryan Pietz, Kaichu – The Kaiju Dating Sim is sure to charm with it's cuddly aesthetic.

In Kaichu, players will have the opportunity to meet 6 other eligible Kaiju from around the globe, ranging from the sentient, voluptuous volcano vixen Tephra to the enormous flexing fowl Garudan. Kaiju express their feelings and desires through a complex and destructive courtship rituals so players will be guided by 2 loyal news anchors who are tracking the movements of Kaiju across the globe. Players will need to call on their expert analysis to deduce the likes, dislikes, and quirks of each eligible Kaiju in oder to find their perfect soulmate.

Kaichu features an extensive world map with a choice of over 24 unique locations for dates. Relationship success will depend on how well Gigachu's answers match up to their partner's desires, so it's up to the player to learn more about the other kaiju and apply that knowledge during each destructive date.
Find a new trailer promoting the release date news for Kaichu: The Kaiju Dating Sim below.
Kaichu: The Kaiju Dating Sim will cost $9.99 / £7.19 / €8.19 on the Switch eShop.
Source: Top Hat Studios PR
Leave a Reply