Kairosoft bringing Oh! Edo Towns, The Pyraplex to Switch next week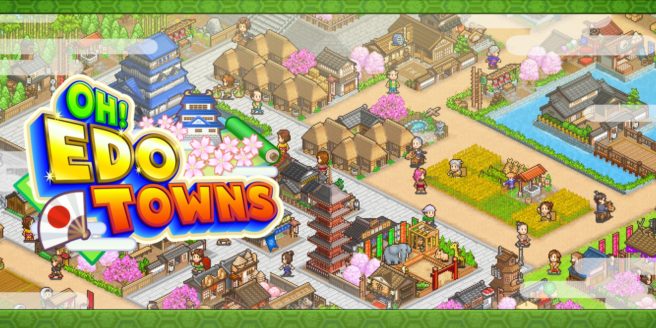 Kairosoft is continuing its Switch support with two more games. Oh! Edo Towns, along with The Pyraplex, release on the eShop next week.
Here are overviews and trailers for both:
Oh! Edo Towns
Your ideal samurai town awaits you!

Erect houses, castles, and all manner of medieval marvels with a touch of the finger–rewriting the pages of history as you see fit!

Strategically place compatible buildings to make "combos," boosting your Yield to become the best castle town in all the land!

https://www.youtube.com/watch?v=v38oxaJ2ero
The Pyraplex
Transcend the boundaries of space and time to construct a colossal new wonder of the world in this pyramid-building adventure!

Make history with the Pyraplex, a desert oasis of commerce and culture far ahead of its time. You may attract visitors ranging from Aztec chiefs to Roman centurions to wayfarers even further from home. Cultivate trade with these civilizations and more to enrich your culture as well as your coffers.

Keep your bazaar buzzing by adding amenities and making handicrafts. While quarrying building stones, you'll also unearth hidden treasures with a variety of uses.

Of course, building a new wonder of the world is no easy task, so expect an annual evaluation by the Pyramid Association to keep you on track! You'll have to design with both form and function in mind if you want to tower above the rest!
Oh! Edo Towns and The Pyraplex will cost $12.00 each. Pre-loading is now available on the eShop.
Source: Switch eShop
Leave a Reply