Kamiya comments on Project G.G.'s visual style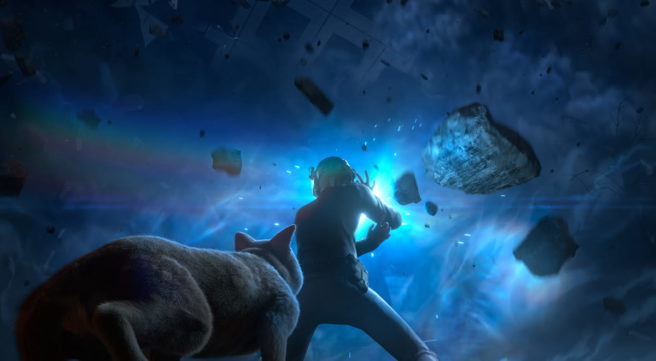 PlatinumGames recently announced Project G.G., a new game from Hideki Kamiya. It's been referred to as the third game in Kamiya's hero saga following Viewtiful Joe and The Wonderful 101. They aren't really linked in any way, but it's the hero concept that binds them together.
One could say that Viewtiful Joe and The Wonderful 101 opted for a stylized approach with an animated look. Based on what we've seen of Project G.G. so far, it seems to be going for a more realistic look.
During a panel at PAX East 2020 last week, Kamiya commented on Project G.G.'s visual direction. He shared the following:
"It's not necessarily that we're looking to go in a more realistic direction, but we felt that that style would be more suited to the G.G. world – to the G.G. game. (Viewtiful) Joe's more animation, (The Wonderful) 101 is more toys/figures, and it just so happens that this more realistic style gives the impact that we want for the giant hero."
PlatinumGames hasn't given much of an estimate as to when we'll be seeing Project G.G. However, we do know that it's targeted for Switch.
Leave a Reply