Kimishima on Miitomo stats and revenue, in-app purchases on mobile, Nintendo Accounts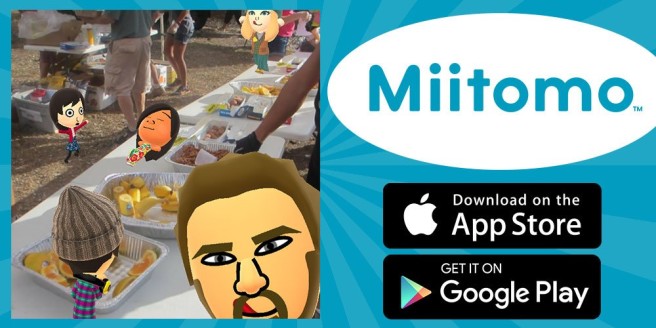 Nintendo president Tatsumi Kimishima was hesitant to share stats pertaining to Miitomo during the company's investors briefing last week. However, he did reveal that the app had "a slightly higher ratio of women at the beginning," and noted that the revenue impact "is negligible for the fiscal year ended 2016" since it's just starting out. He expects that in-app revenue is in line with expectations.
Kimishima went on to talk about in-app purchases on mobile as well as Nintendo Accounts (plus My Nintendo). You can read up on his full comments below.
I heard that there are over 10 million Miitomo users worldwide. I would like to know the attributes of those users, the number of DAUs (daily active users), as well as how much Miitomo is contributing to earnings. Have there already been positive effects on existing business from its connection with the Nintendo Account system? For applications to be released in the future, are you going to increase the game element and seek to increase revenue from in-app purchases?

The over 10 million users are very balanced in terms of gender. There was a slightly higher ratio of women at the beginning. We will not be releasing statistical data such as DAU numbers. As you are well aware, all kinds of ranking information exists for smart device applications, so I will refer you to those. If you look at them and estimate the in-app purchase revenue, I think it will not be too far off from reality.

The revenue impact of Miitomo is negligible for the fiscal year ended 2016, as we have only just started. The Miitomo download numbers are growing right now, so I think the in-app purchase revenue is also growing more or less as expected.

As for in-app purchases in future titles, we will be releasing titles with strong game elements, as I just explained. The game application content and the type of player vary widely depending on the IP used. Some titles have many fans who may purchase paid content to enhance their play.

As for the Nintendo Account, it is not necessary to register (for a Nintendo Account) in order to play Miitomo. Registration on the Nintendo Account grants membership to "My Nintendo", a membership service. We will be providing a wide array of services for these members in the future. Consumers playing Miitomo are gradually creating their own Nintendo Accounts. In the graph just presented, there were no numbers, but you could see the increase in the number of My Nintendo members. Henceforth, we would think about ways for consumers with no Nintendo Account to register at the time a new application is released. We hope to increase the number of My Nintendo members in this way.
Leave a Reply