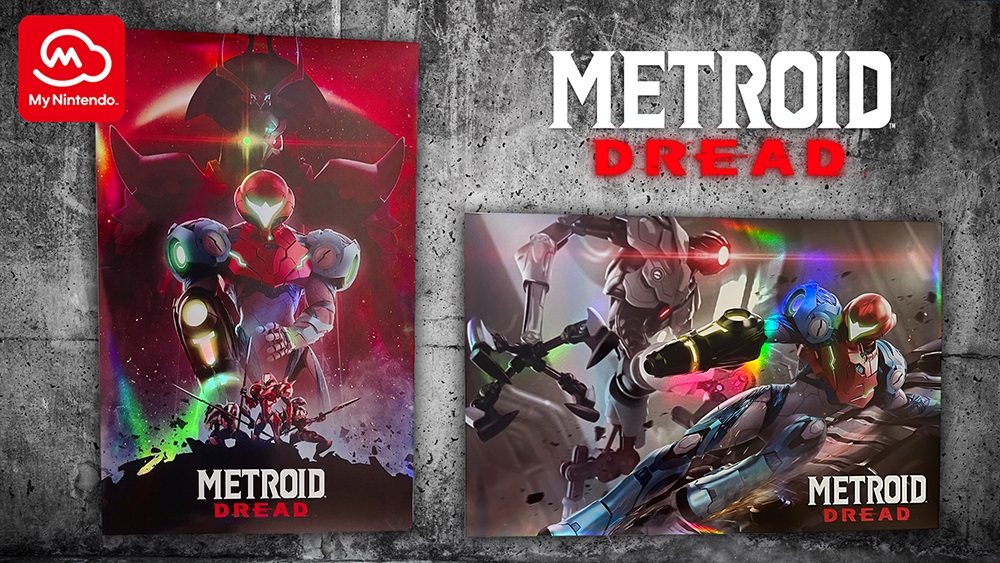 My Nintendo has just added a new Metroid Dread holographic foil poster set for its North American users. It can be ordered now for 1,000 points. The size comes in at 11.75″ x 18″.
Both posters feature key art from the game. Samus is shown in both images, with the Chozo featured in one and E.M.M.I. in the other.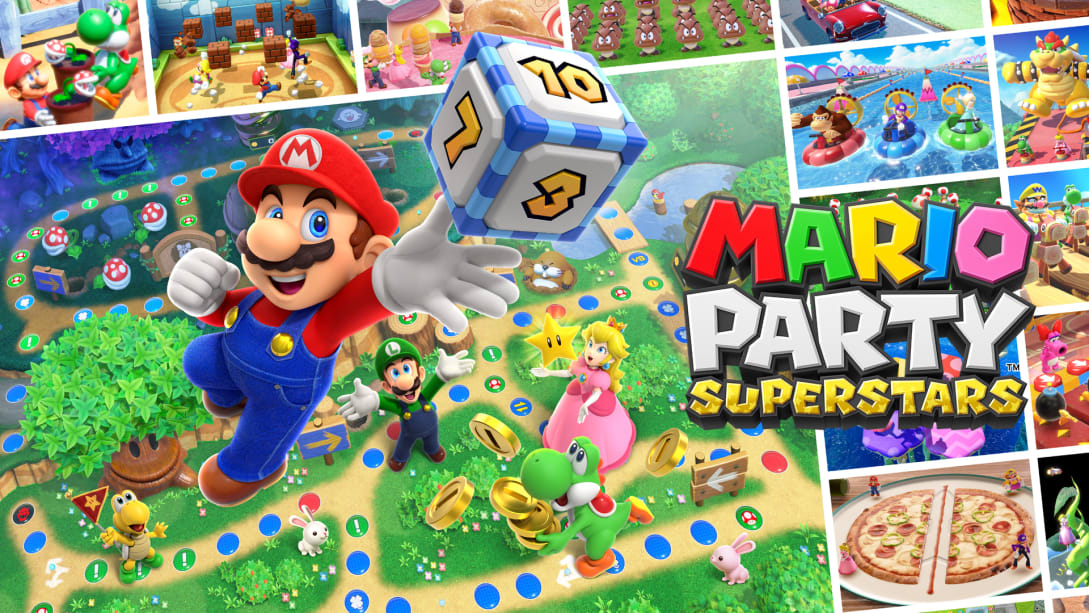 Nintendo has opened the full North American website for Mario Party Superstars, and it comes with a chance to earn 100 Platinum Points. These points are needed for various rewards, including physical items.
Getting those points are pretty simple. You only need to find and click on the hidden dice blocks spread across the site's various pages.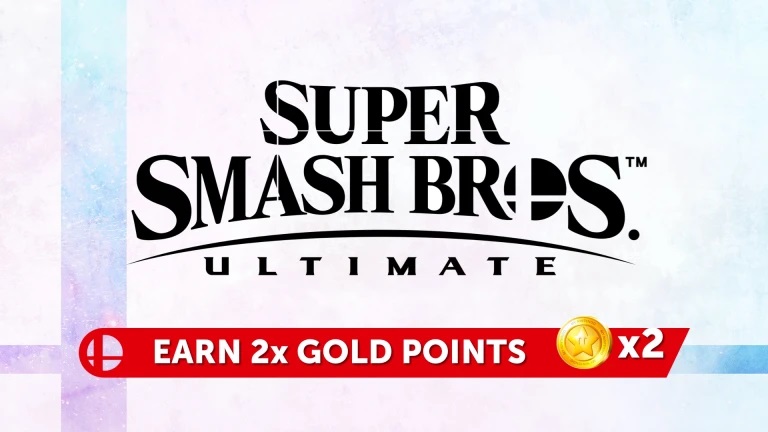 A new offer has just started on My Nintendo for Super Smash Bros. Ultimate. If you buy the game or select DLC, you'll receive double the Gold Points.
Note that the offer only applies to purchases made through the eShop or Nintendo.com. It works with the main game, Fighters Pass, and Fighters Pass Vol. 2. Additionally, it's compatible with any of the characters released thus far: Piranha Plant, Joker, Hero, Banjo & Kazooie, Terry, Byleth, Min Min, Steve & Alex, Sephiroth, Pyra/Mythra, and Kazuya. Mii Fighter costumes do not appear to be eligible.
A pretty handy reward has just been added to My Nintendo in Europe, with members now able to spend their points on a Switch card case.
The case lets users store up to eight game cards at once. It comes with two different cover sheets, and you can also replace them with your favorite design. It measures in at 170mm x 105mm x 12mm. Polypropylene is listed as the used material. We can't help but be reminded of the 3DS game card case that was offered in North America through Club Nintendo many years ago.
A new WarioWare reward has just been added to My Nintendo in North America. To promote WarioWare: Get It Together!, the site has received a button pin set.
The set shows off Wario and his friends Young Cricket, 9-Volt, and Mona. They can be added to your backpack, jacket, denim biker vest, and other items. The Wario pin has a 2″ diameter and the others three are 1 1/4″ diameter.
WarioWare: Get It Together! is coming to Switch tomorrow, September 10. We have a bit of information about the game below.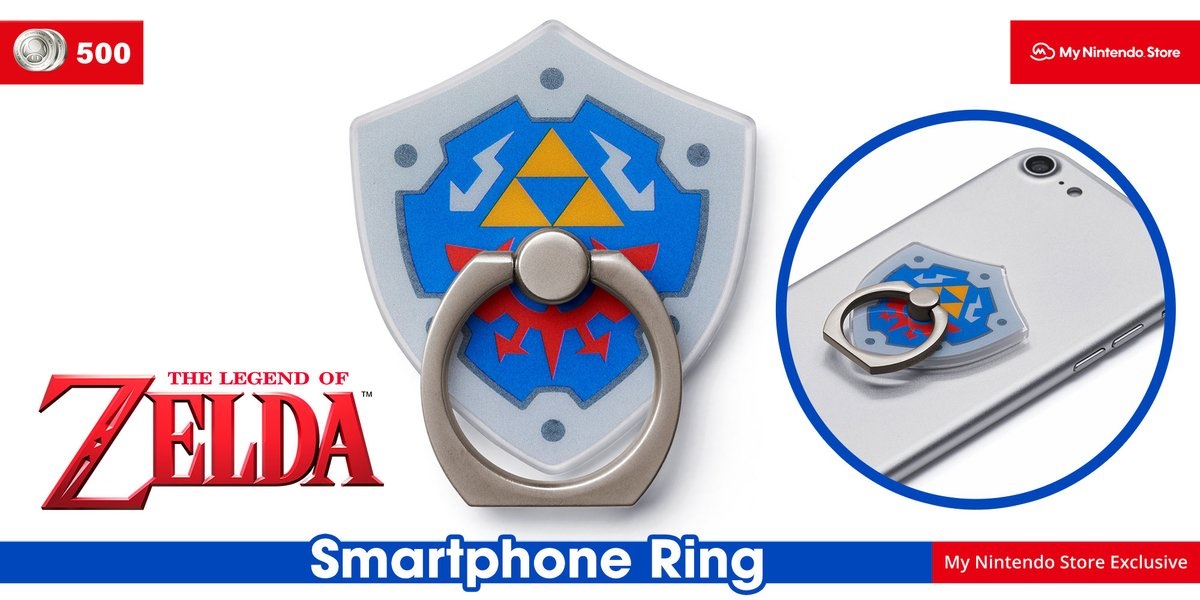 Over in Europe, My Nintendo has added in a Zelda smartphone ring as its latest reward. There unfortunately is no similar option in North America, but we'll let you know if that changes.
The ring is inspired by the Hylian Shield, with the design specifically based on how it looks in The Legend of Zelda: Link's Awakening on Switch. It can be used to hold a phone, and if you rotate the ring, it even works as a kickstand. The body is made of acryl material while the ring is comprised of zinc alloy. The body size measures 43mm x 48mm, 3mm thick while the ring section comes in at 22mm in diameter (inner dimensions).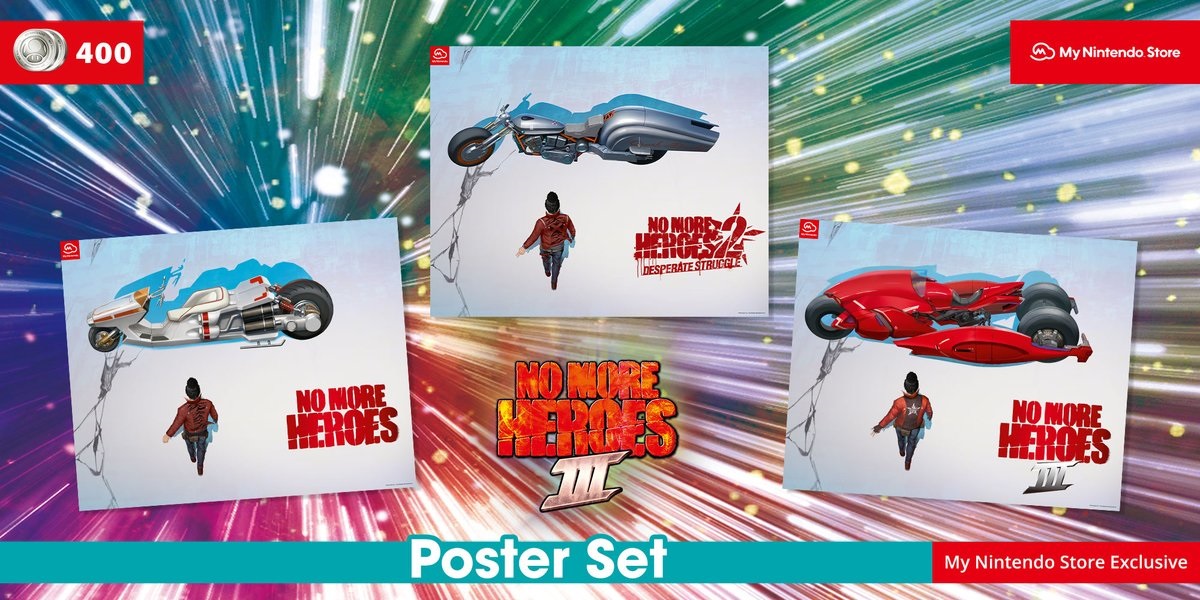 My Nintendo is celebrating the launch of No More Heroes 3 in Europe with a new poster set. Three designs are included, with each one paying homage to the series' different entries. The developers at Grasshopper Manufacture were said to have been involved with the posters' creation. You can see the designs above.
Nintendo mentions that the full set is rolled and packed in a sturdy box. Additionally, each poster measures 40 x 50cm. As for the material, it's 170g/sqm glossy coated art paper.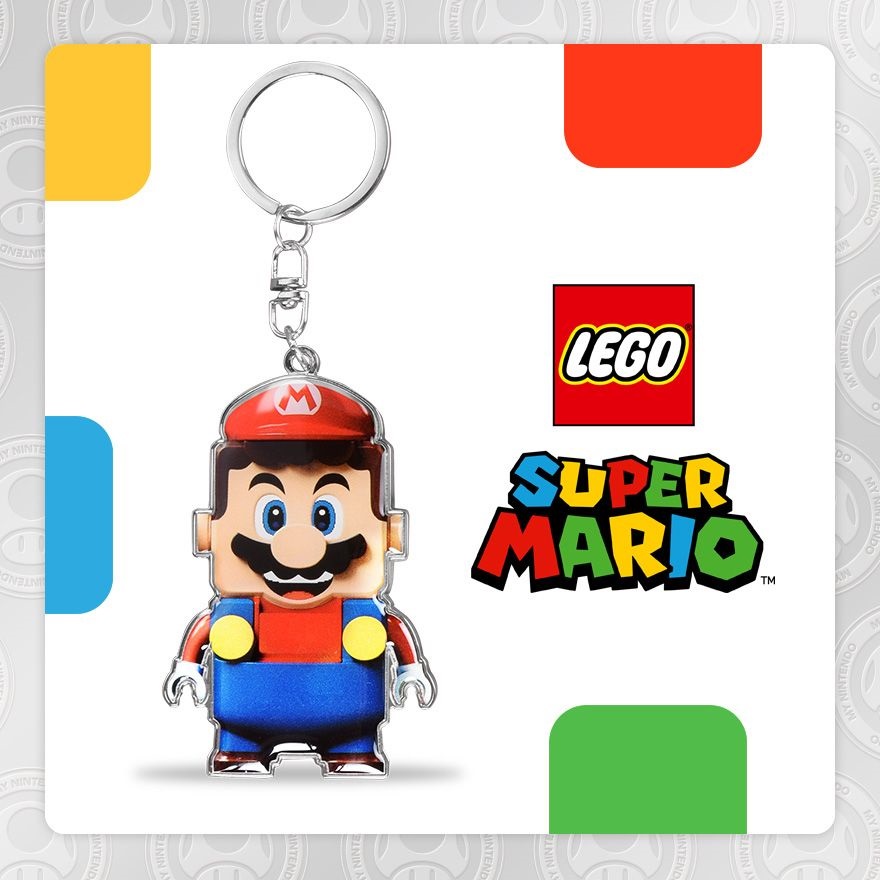 My Nintendo has added in a brand new keychain as a way of promoting the LEGO Super Mario product line. If interested, you can claim it here. It'll set you back 400 Platinum Points.
It turns out that this is actually just half of the equation. In the same style as LEGO Mario, there's a similar keychain available for LEGO Luigi, but not on My Nintendo. The LEGO VIP rewards site is offering Luigi here for 500 VIP Points. If you sign up, you can also claim 200 Platinum Points on My Nintendo for free.
LEGO Super Mario sets were first unveiled back in March 2020. It's been a long road since then, with several additional products added to the line. Most recently, LEGO Luigi joined in on the fun, though that only just happened this month.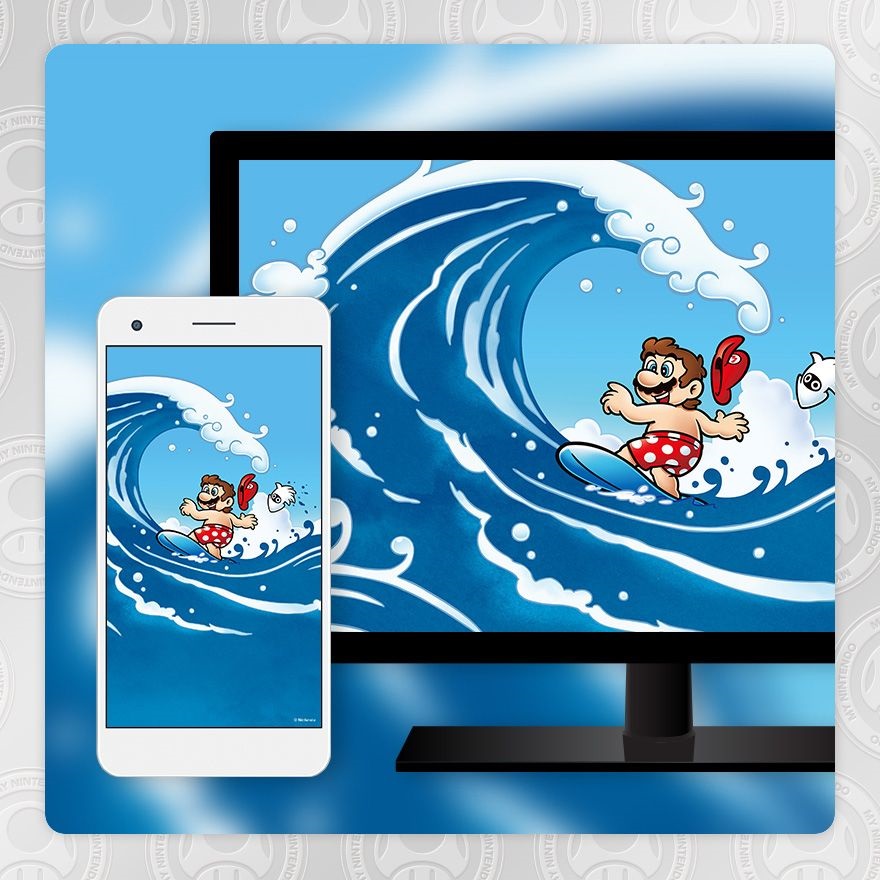 A new summer-themed wallpaper has been added to My Nintendo in North America. The design shows Mario surfing, and a Blooper is present as well.
You can claim the wallpaper on My Nintendo here. It'll only set you back 50 Platinum points.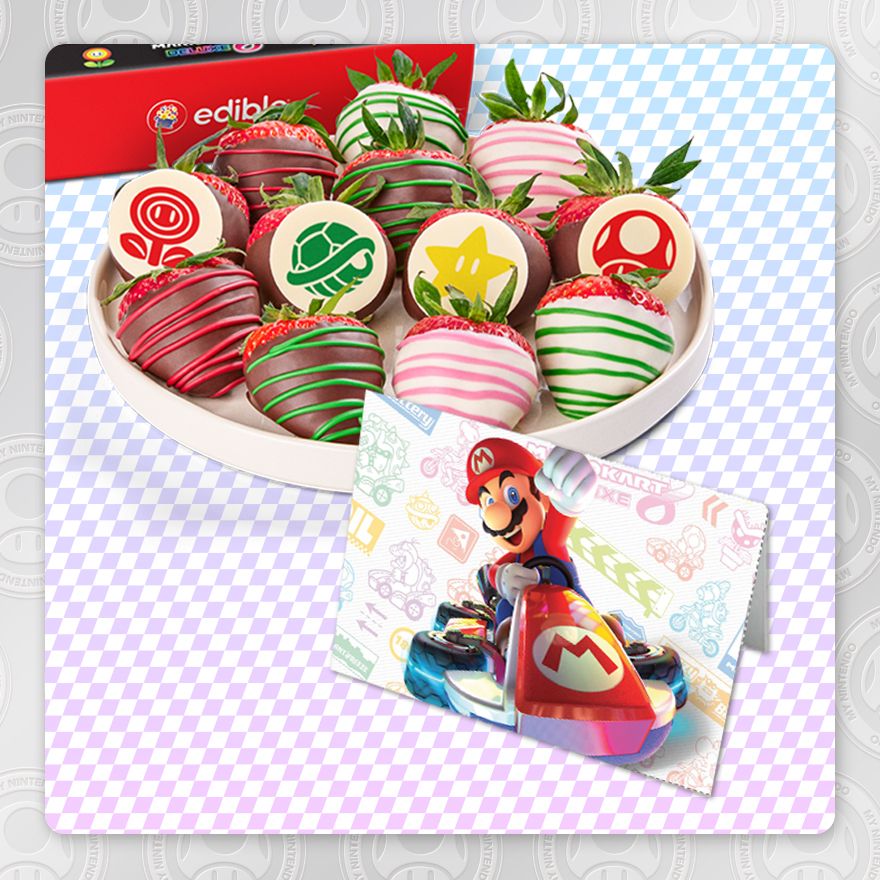 As part of Nintendo's new partnership with Edible, a pair of rewards have been added to My Nintendo in North America. There are printable items for greeting cards as well as gift tags.
Both of these rewards will set you back just 10 Platinum Points. They can be redeemed on My Nintendo here.