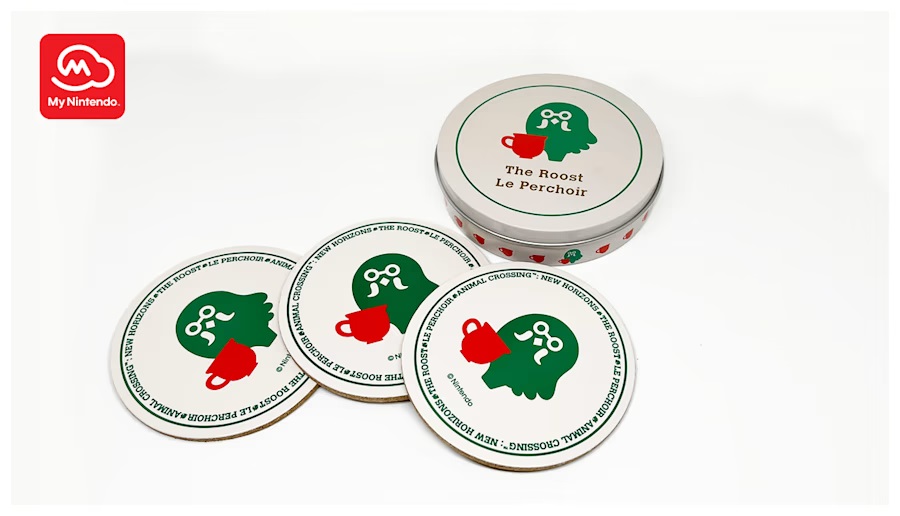 My Nintendo members in North America can now get their hands on a coaster set themed around Animal Crossing. The reward costs 700 Platinum Points.
The official product description is as follows: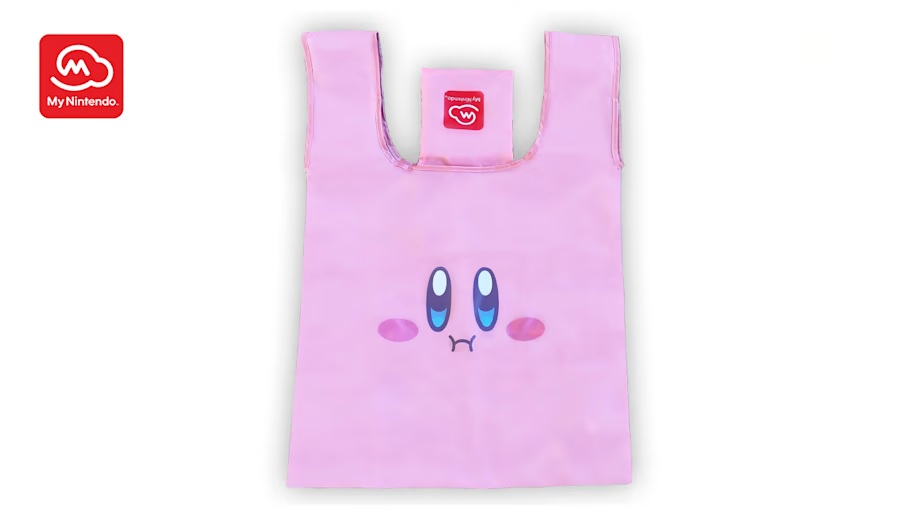 Kirby and the Forgotten Land arrived on Switch not too long ago, and My Nintendo is now celebrating with a shopping bag as a new reward.
Nintendo says of the item: "This handy reusable bag features Kirby looking ready to transform to mouthful mode… perfect for shopping!" It measures 23 x 16" (folded – 5 x 5").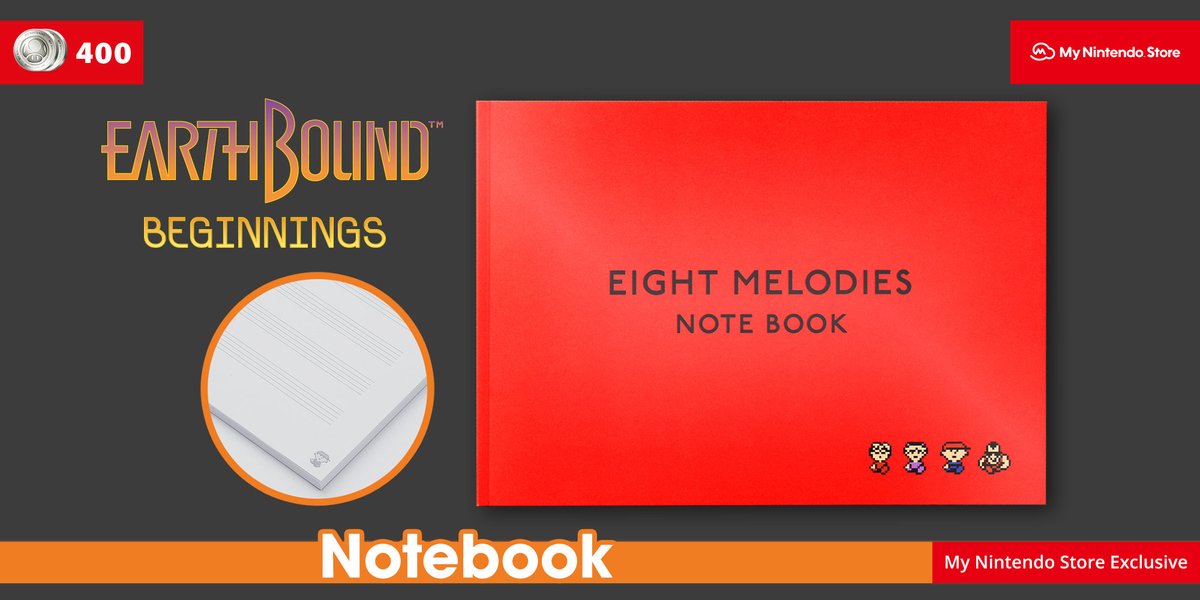 EarthBound Beginnings joined Nintendo Switch Online not too long ago, and that's being celebrated with a new reward on My Nintendo. Added to the site today is the EarthBound Beginnings notebook. Unfortunately though, it's currently available in Europe only – it's not live on the North American site.
As noted by the official product description, the EarthBound Beginnings notebook has eight sheets of manuscript paper for musical notation and 56 blank pages for regular note-taking.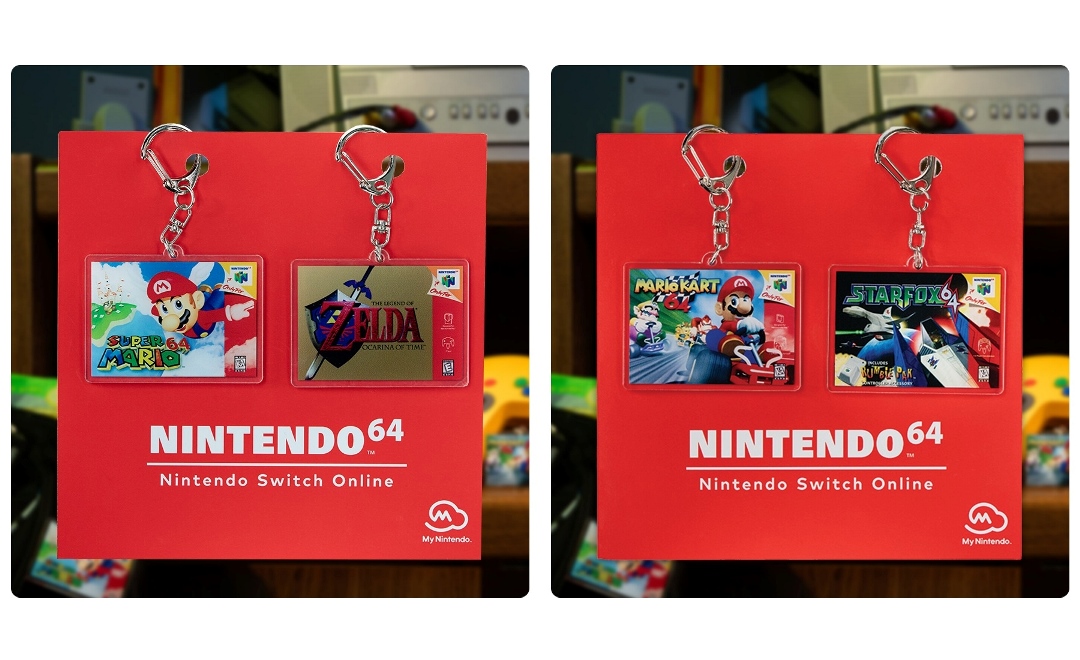 A couple of physical rewards have just been added to My Nintendo in North America, with members now able to spend their points on N64 keychains.
The keychains come in two sets. One features The Legend of Zelda: Ocarina of Time and Super Mario 64 while the other features Mario Kart 64 and Star Fox 64, and as you can see, they're based on the official boxart. They measure in a 2.3″ W x 1.6″ H. The package size is Package size: 6″x 6″.
Here's a closer look at the N64 keychains from My Nintendo: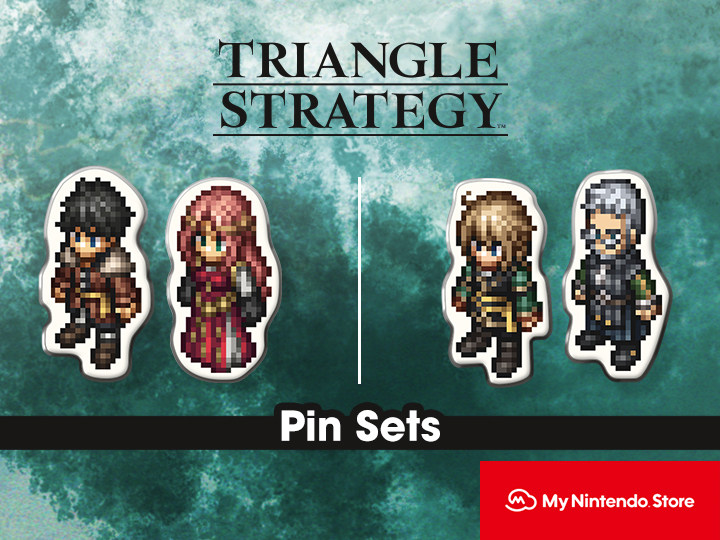 Over in Europe, My Nintendo members can spend their points on new Triangle Strategy rewards. A pair of pin sets were just added to the site.
The first set features Serenoa & Frederica while the second is for Roland & Benedict. They measure 3.0 x 3.0cm (backing card: 8.5 x 5.0cm) while the material is zinc alloy, nickel coated.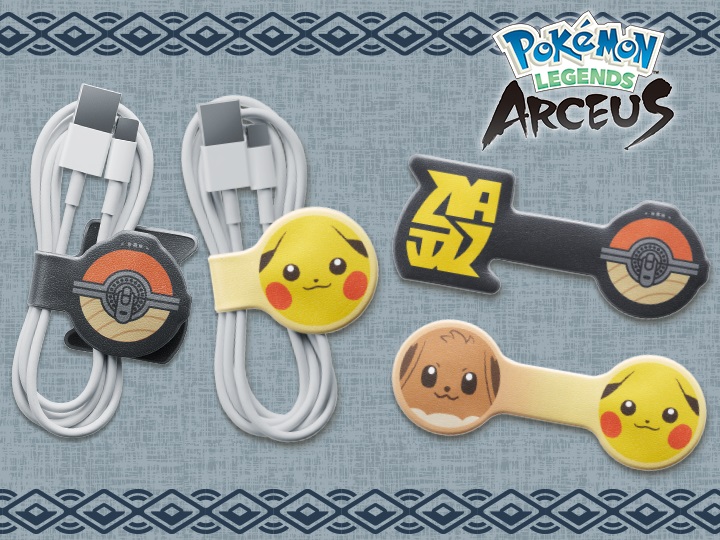 Two new physical rewards are now available on My Nintendo, with the site adding in cable traps for Pokemon Legends: Arceus. One design features Pikachu and Eevee while the other has the Galaxy Expedition Team and Poke Ball.
Nintendo says that the traps can be used to organize any Switch cables that you have. Both cables measure 10.0 x 5.0cm while the material is ATBC-PVC, iron.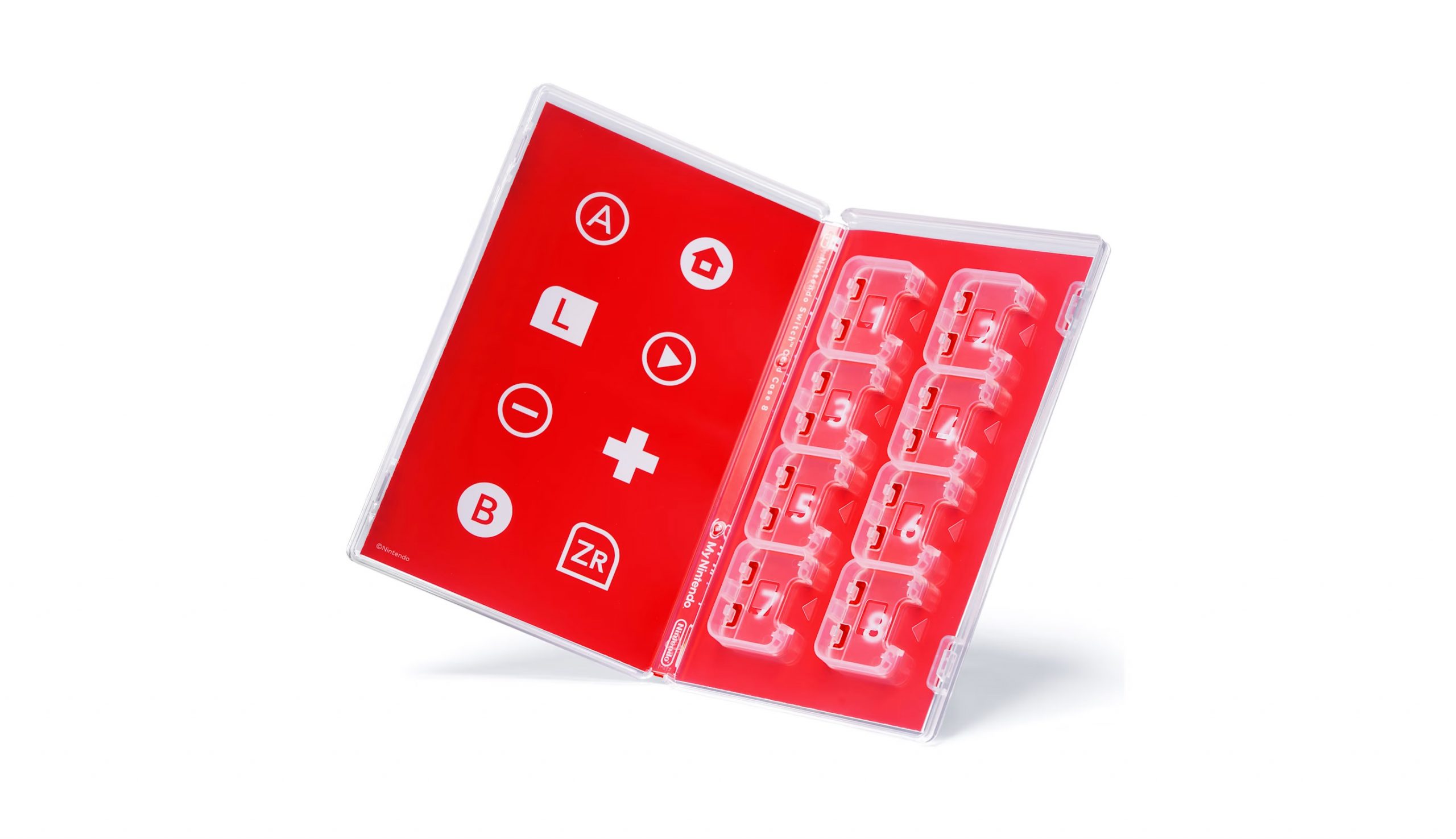 Two new rewards have just been added to My Nintendo in North America, with members now being able to spend their points on a Switch game card as well as a keychain for Tom Nook in Animal Crossing: New Horizons.
The case lets you organize and store up to eight of your favorite Switch titles. It comes with two original cover designs so you can swap them out anytime. The size is as follows: 6.7″ H x 4.1″ W x 1/2″ D.
Those in Europe can now get their hands on a new Animal Crossing wrapping paper set from My Nintendo. It was just added to the site a few days ago.
The reward includes three designs and a sticker sheet. Nintendo says that it works well for Valentine's Day or birthday gifts.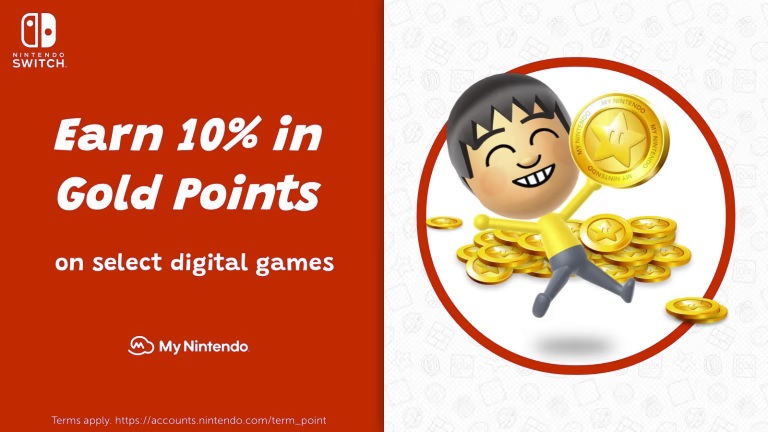 My Nintendo members have a new opportunity to earn double Gold Points on select titles from the Switch eShop. Six first-party releases are here, including Metroid Dread, Super Smash Bros. Ultimate, and Zelda: Skyward Sword.
The full lineup is as follows: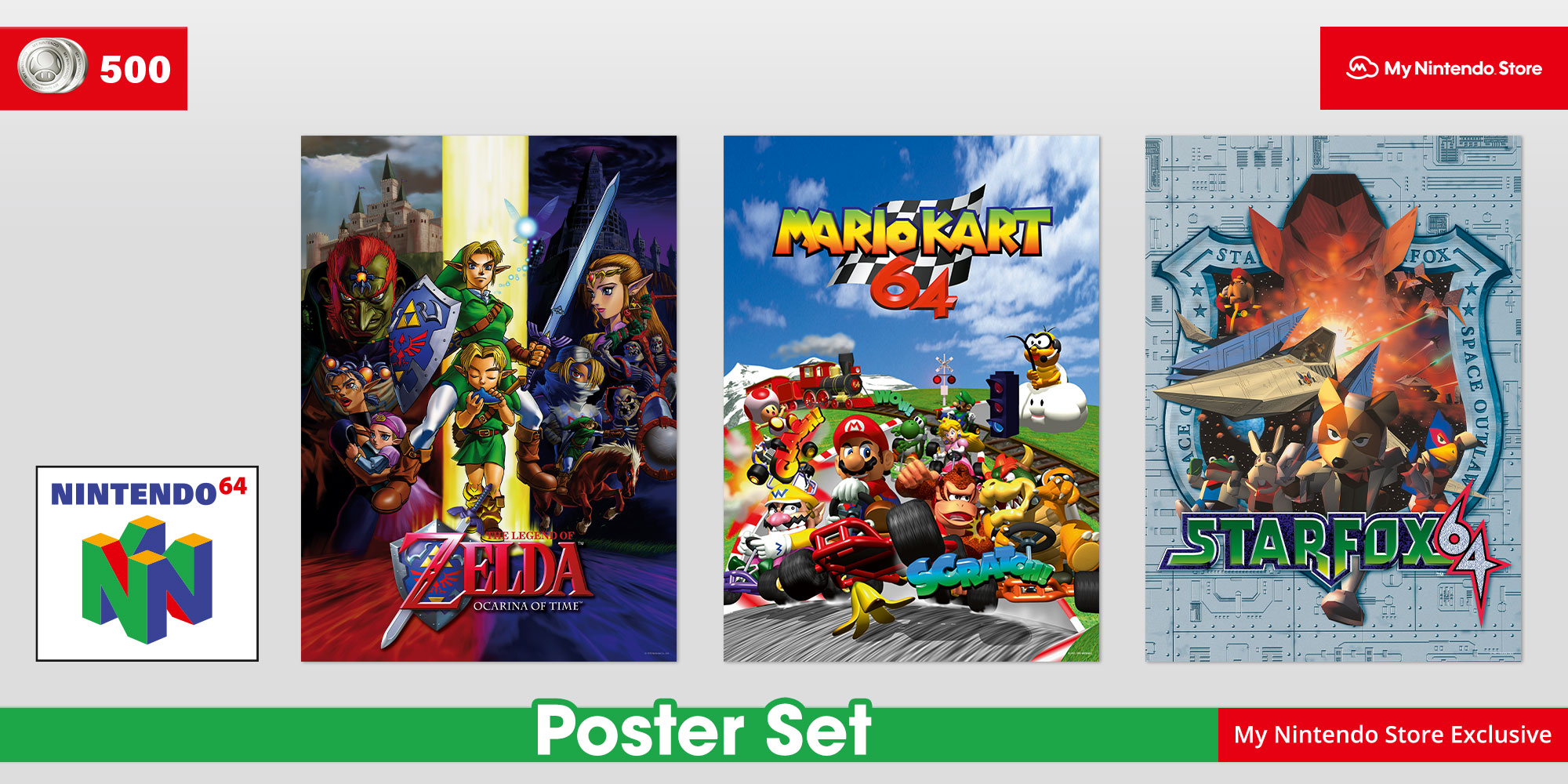 My Nintendo members in Europe can now purchase a set of posters showing off several Nintendo 64 classics with their Platinum Points. The set includes 3 posters, one of The Legend of Zelda: Ocarina of Time, one for Mario Kart 64, and lastly a poster featuring Starfox 64. Here are the full details: