Kirby's Dream Buffet announced for Switch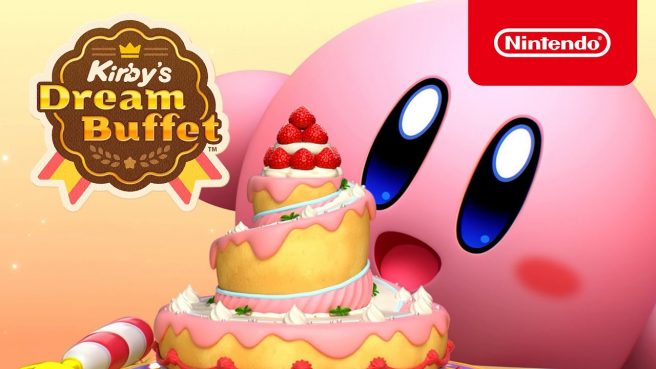 Kirby's Dream Buffet is coming to Switch, Nintendo just announced. It will launch this summer.
According to Nintendo, Kirby's Dream Buffet "finds Kirbys rolling through a smorgasbord of food-themed stages in four rounds of frantic multiplayer fun. Players will race each other through these delicious obstacle courses to collect strawberries as Kirby grows, bumping other players off the stage and using familiar Copy Abilities – or Copy Food Abilities, as they are called in this game – to thwart the competition."
Local and online multiplayer are both supported. Nintendo says the game has easy-to-understand gameplay for players of all skill levels, though it's also challenging for those looking for friendly competition.
Here's the first trailer:
Nintendo notes that more information about the game will follow in the future. This includes a specific launch date and pricing details.
Kirby's Dream Buffet marks the latest spinoff of the Kirby series. On Switch alone, we've seen Super Kirby Clash and Kirby Fighters 2. In terms of mainline titles, the console received Kirby and the Forgotten Land earlier this year and Kirby Star Allies in 2018.
Will you be picking up the game when it releases later this summer? Let us know in the comments below.
Source: Nintendo PR
Leave a Reply