Kirby's Return to Dreamland Deluxe, Octopath Traveller 2, and more! | Nintendo Everything Refresh Ep. 045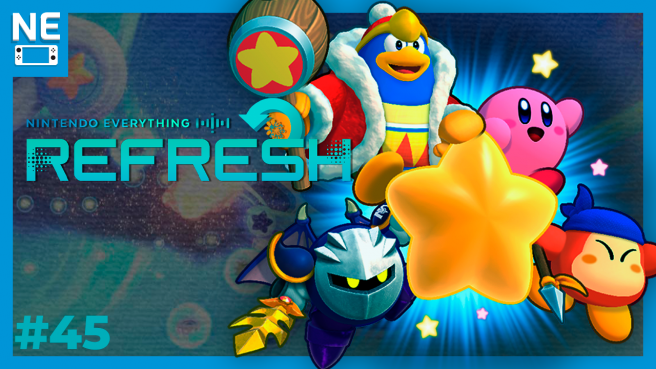 It's a big week for Switch releases! On this week's episode of Nintendo Everything Refresh, we'll be sharing our hands-on impressions of two MAJOR games, Kirby's Return to Dreamland Deluxe and Octopath Traveller 2. We'll also dive deep into the major stories from last week, including Call of Duty's (confirmed) return to Nintendo platforms, insight from Miyamoto on his philosophy on narratives in games, and more!
Our podcast is available on most major streaming platforms, including Spotify, Apple Podcasts, Google Podcasts, Amazon Music and Audible, or you can check out the video version on YouTube.
Direct downloads are also available for free through our friends at ListenNotes. Have ideas or suggestions for the show, or want to submit a fan question or topic for a future episode? Let us know what you think – and thanks for listening!
➡ Inquiries/Fan Mail: [email protected]
Episode Segments:
(00:00) | Intro
(01:01) | Kirby's Return to Dream Land Deluxe
(13:44) | Octopath Traveller II
(26:02) | Miyamoto Interview
(38:35) | Nintendo getting Call of Duty for 10 years
(42:44) | Nintendo officially skipping E3
(47:48) | Tales of Symphonia Remastered issues
(49:28) | Chrono Cross remaster getting update
(50:15) | Pokémon presentation announced
(52:42) | Mario Movie direct announced
(53:44) | Level-5 presentation announced
(55:13) | New superhero JRPG from NIS
(58:02) | Naruto x Boruto Ultimate Ninja Storms Connection
(01:01:43) | The Holy Gosh Darn
(01:03:46) | Mario + Rabbids Sparks of Hope DLC
(01:05:28) | No Man's Sky new update
(01:06:59) | New Releases
(01:16:43) | Refresh Rate
Hosts:
Nick Serpa: @ndserpa
Dennis Gagliardotto: @LyonHart_
Luiz Estrella: @Luizestrella_
Nicolas Shadday: @Dayshade1999
and guest Tom Chaplin!
Leave a Reply