Koei Tecmo putting Champion Jockey Special on Switch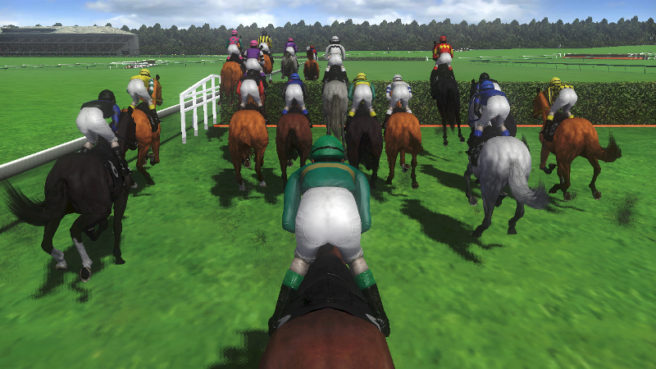 Koei Tecmo is bringing Champion Jockey Special to Switch, according to the latest issue of Famitsu.
Koei Tecmo combined the two jockey games from their pre-merger series, Tecmo's Gallop Racer and Koei's G2 Jockey, for the Story Mode. Players will debut as a new jockey and compete against rivals. You'll collect victory stars and aim to be the leading jockey.
The game includes actual data of the Japan Derby until 2017. 2,500 new horses have been added after six years since the previous game.
The three riding styles are included:
– GR (Gallop Racer) style: Focused on sense of exhilaration, easy controls
– G1J (G1 Jockey) style: Focused on realism, requires detailed controls
– Custom style: Can mix and match between GR and G1J styles
Backgrounds will change based on season and weather. Also, there will be Obstacle Races.
Champion Jockey Special contains a linkage feature with Winning Post 8 on Switch (so apparently that game is happening as well). Riders created in Champion Jockey Special can be brought to that title. Additionally, horses raised in Winning Post 8 can be brought to Champion Jockey Special.
Champion Jockey Special is coming to Japan on September 14. Pricing is set at 7,800 yen. Development is 80 percent complete.
Note: the screenshot above is from 2011's Champion Jockey: G1 Jockey and Gallop Racer on PS3.
Leave a Reply