Koizumi: Switch supports bluetooth headsets, jack port usable in docked mode, hints at GameCube VC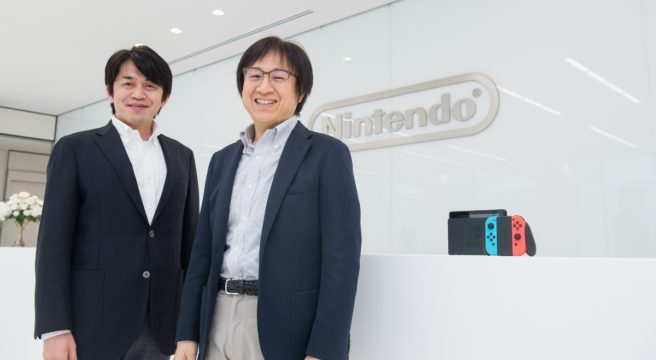 French outlet Melty recently had the chance to interview Yoshiaki Koizumi and Shinya Takahashi, who provided them with quite a few new details on the Switch.
First of all, while we already knew for a while that the Switch uses Bluetooth in some way, Koizumi now confirmed that the Switch is compatible with Bluetooth headsets – and that's not all, as they (and regular wired headsets) can be used even when the Switch is in docked mode.
Speaking of, the dock will be the only way for the Switch to output video. It won't be possible to, for example, hook up an HDMI adapter to the Switch's USB-C port.
Finally, Melty asked Koizumi about possible GameCube Virtual Console games on the Switch. While Koizumi sort of dodged the question, stating that he didn't really have anything to announce at the time, he did say that they were "working on some things along those lines". When Melty followed up by asking about the possibility of creating Joy-Con controllers with special functions, for example ones with analogue triggers specifically for GameCube Virtual Console games, Koizumi said that, while nothing is planned at the moment, the Switch is designed in such a way that accessories like special JoyCon controllers could be connected to it. Shinya Takahashi chimed in at that point, stating that, while Joy-Con controllers with analogue triggers would probably be pretty bulky and not pleasing to look at, they would make sure to include them, should they ever make special Joy-Con controllers like that.
Leave a Reply