Kyogeki Quartet Fighters announced for Switch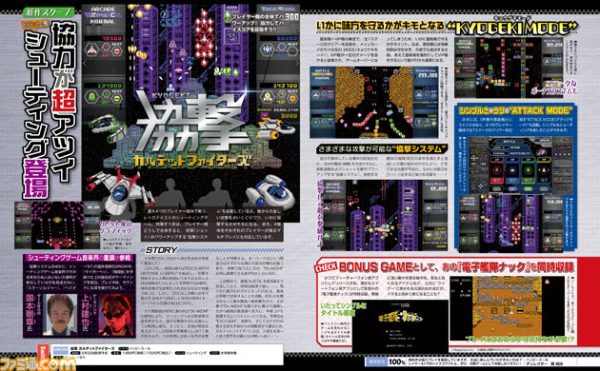 The latest issue of Famitsu has revealed a new game coming to Switch: Kyogeki Quartet Fighters, a retro shoot 'em up game. It's being developed by Happymeal and will launch this Thursday, February 22nd, on the Japanese eShop for 1,389 Yen.
As the name suggests, the game also offers a co-operative 4-player mode. The so-called "Kyogeki Mode" allows players to power up their attacks by combining their ships.
Leave a Reply