L.A. Noire will have a guide from Prima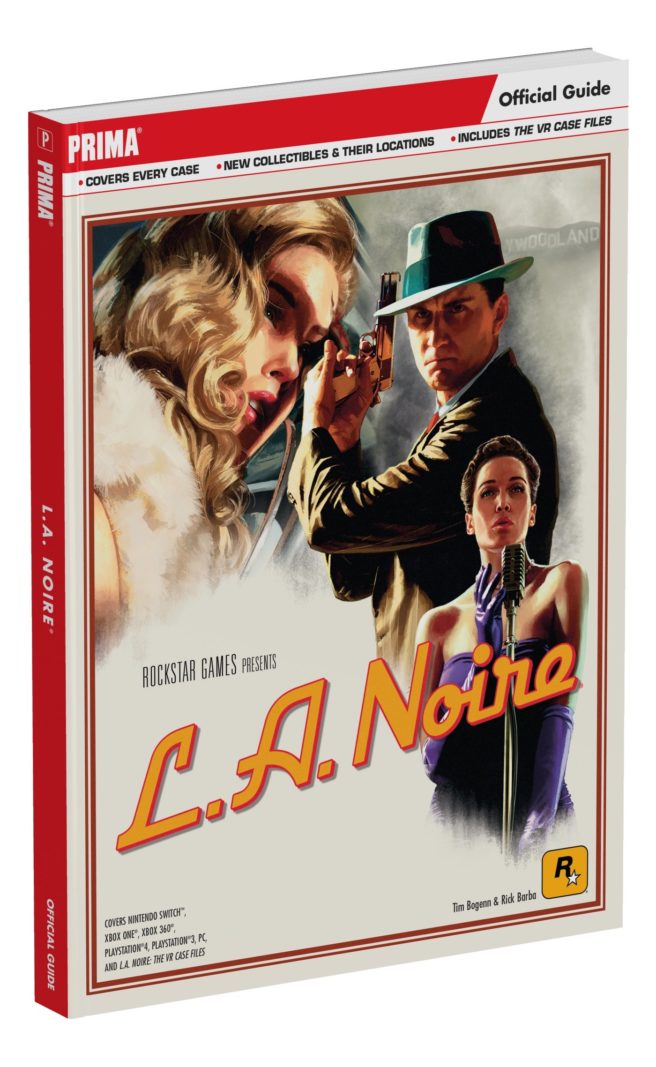 Rockstar Games is releasing a new version of L.A. Noire next month, and it's coming to Switch. To celebrate, Prima is planning a guide for the game.
Amazon has a listing online for the guide. According to the page, you can expect the following:
Full Coverage OF L.A. Noire: Celebrating the launch of an enhanced L.A. Noire for a new generation with this indispensable guide providing analysis and strategy for the latest versions, including:

• New Collectibles and Their Locations
• Updated Achievements & Trophies
• Brand New Control Schemes, Including VR and Nintendo Switch, with Touch & Gesture Commands

The Complete Experience: Collected in one place for the very first time, we provide in-depth coverage of L.A. Noire in its entirety, including every additional case and all new collectibles!

The VR Case Files: Each of the seven select cases featured in L.A. Noire: The VR Case Files is revealed in full detail, with gameplay tips and strategies to take on the role of Cole Phelps in virtual reality.

Every Mission: A complete walkthrough to rising through the ranks and solving every case with a perfect score. We'll guide you from Patrol, through the Traffic, Homicide, and Vice desks, all the way to the story's thrilling climax.

City Maps: Find everything you're looking for. We identify locations for all Landmarks and Collectibles, as well as critical mission waypoints.

Vehicle Showroom: Stats for all vehicles and where to find them, including the hidden cars you will not discover on your own!

Discover New Items and Abilities: Find out how to get your hands on every new Detective Suit and where to find every Golden Vinyl and Novel Cover.

Detective Training: This is your essential resource to collecting evidence, interrogating suspects, and using intuition to uncover the truth. Plus: coverage of all Street Crimes, Outfits, and everything you need for 100% Completion!

Free eGuide Included: Mobile-friendly eGuide for strategy on the go, all optimized for a second-screen experience.
The L.A. Noire Prima guide can be pre-ordered on Amazon here. It's due out with the game on November 14.
Leave a Reply