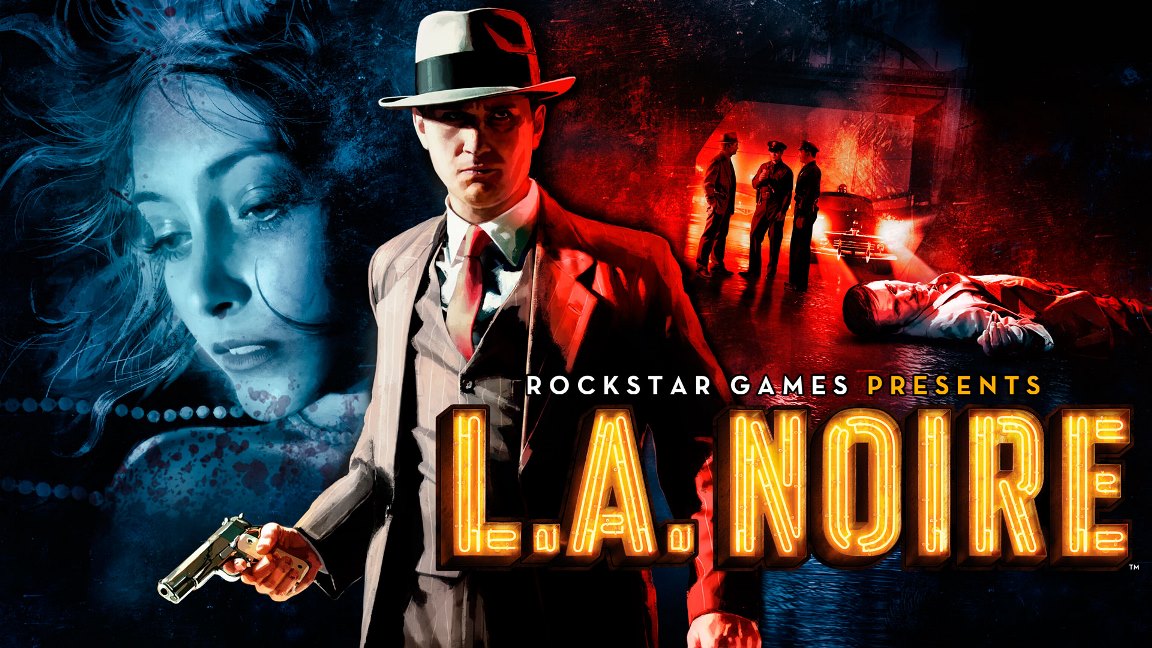 It seems L.A Noire on the Switch has received an update. But it isn't just any update– users are reporting that the entire game had to be redownloaded, and the file size went from 14GB to 19GB. There are currently people investigating for changes, and we'll keep you updated as they inevitably make themselves known.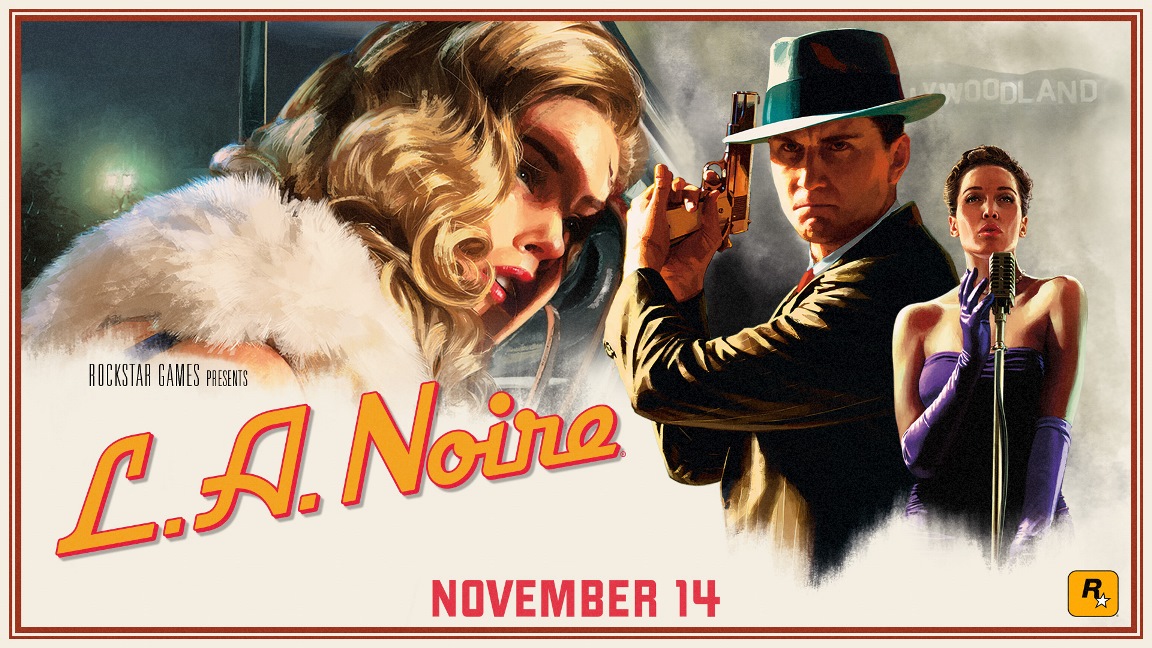 One of the new games that entered the UK charts this past week was L.A. Noire. In terms of individual formats, the Switch version came in at #36. It was also #6 on the Switch-specific chart.
Additional data reveals the sales split for all versions of L.A. Noire. On Switch, 20% of all copies were sold. PS4 took the top share with 51%, followed by Xbox One with 26%.
What can we make of these numbers? Well, Switch wasn't terribly behind Xbox One's share. With a lower installed base, perhaps it's not a terrible debut.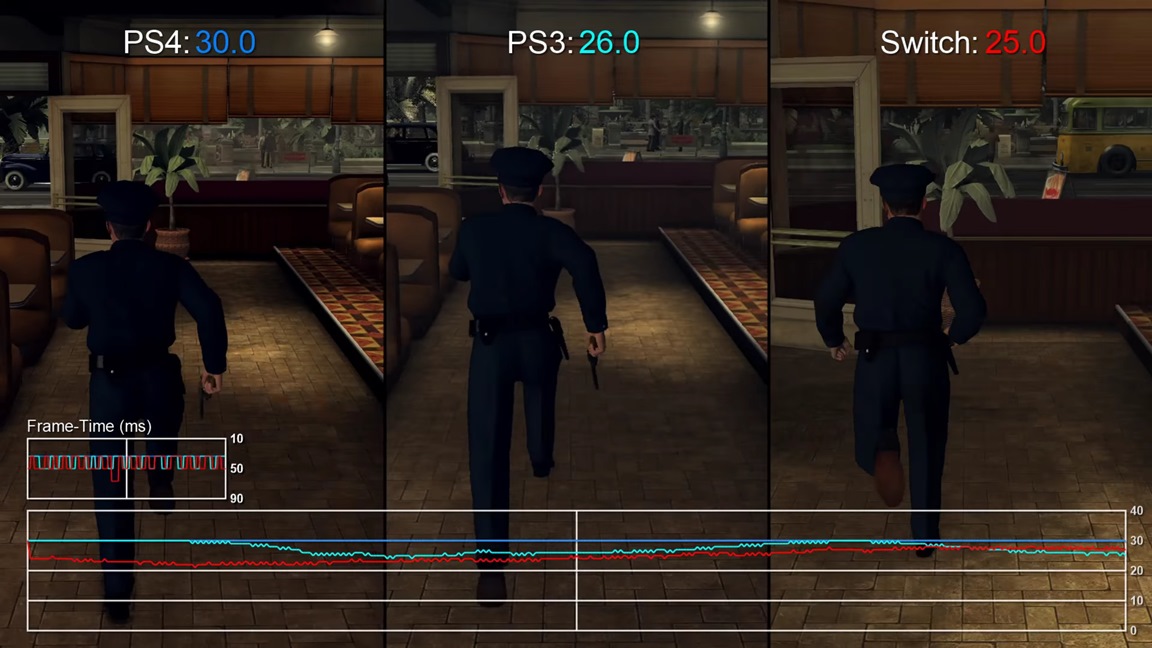 Digital Foundry has taken an extensive look at the Switch version of L.A. Noire. The game is analyzed from a technical perspective on Nintendo's console, is compared to other systems, given the frame rate test, and more. The initial verdict is that there are improvements from the last-gen version, but also some drawbacks.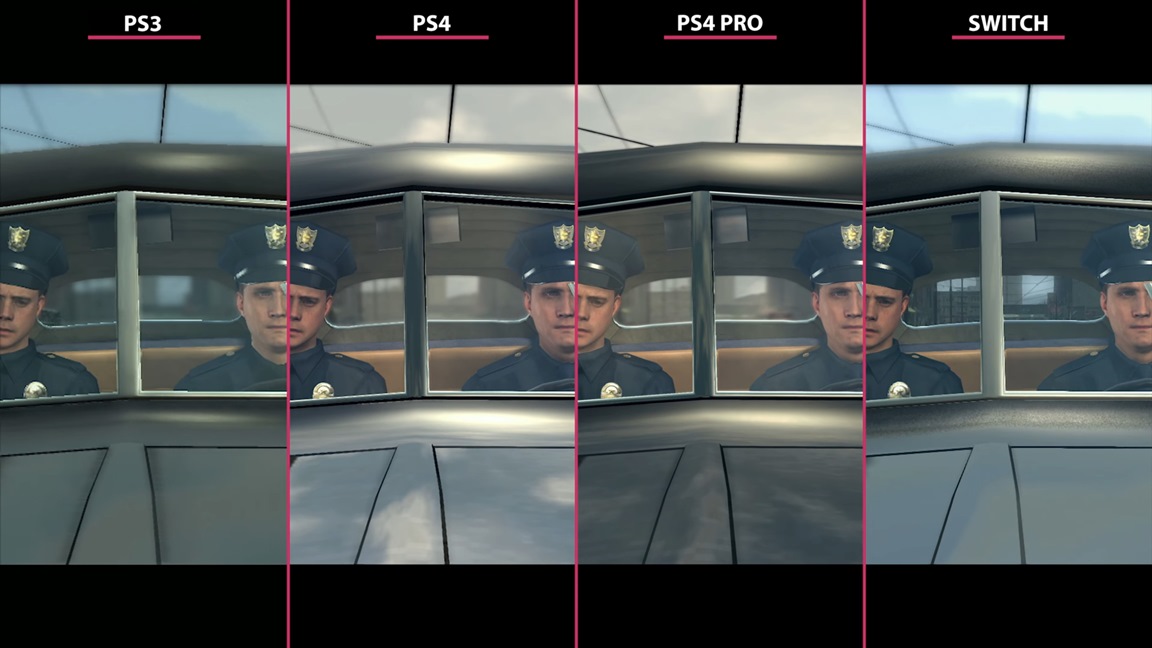 Rockstar revisited L.A. Noire, one of its older releases, with a new version this week. Among other platforms, the game came to Switch. Get a look at how it compares to the game running on the PS3, PS4, and PS4 Pro below.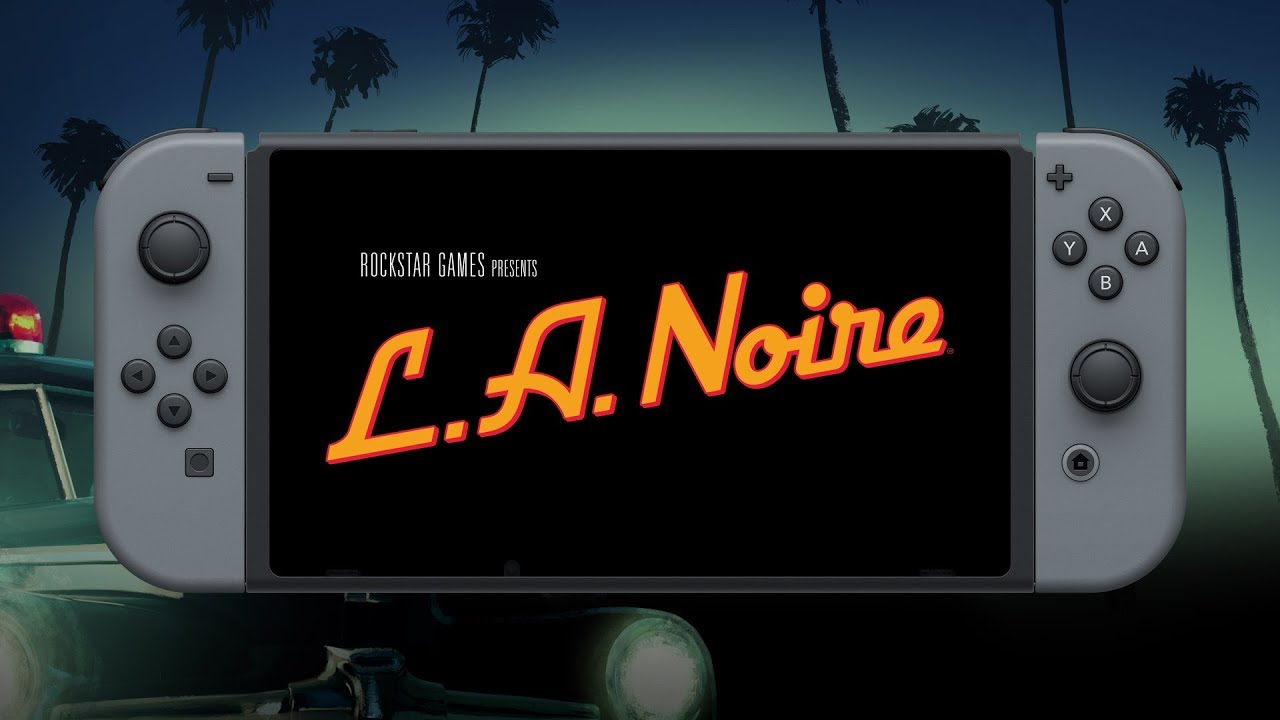 A bunch of direct-feed gameplay has come in for the new Switch version of L.A. Noire. Watch an hour of footage below.
Thanks to LukasManak for the tip.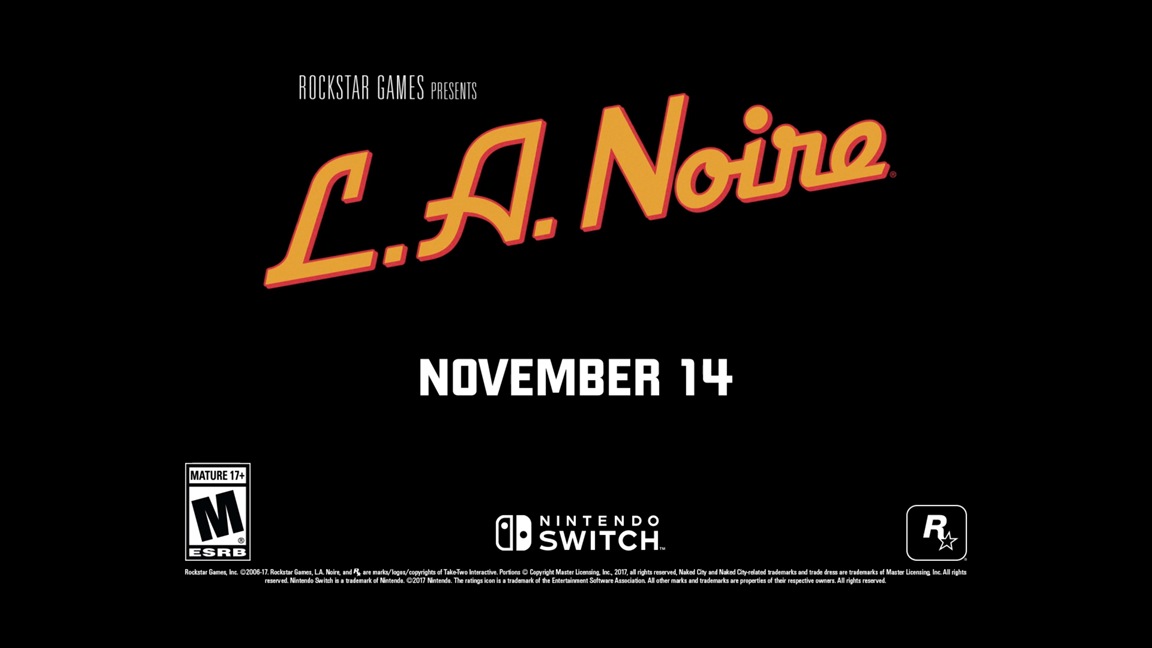 If yesterday's video wasn't enough, we have another look at L.A. Noire running on Switch with another round of off-screen footage. See the gameplay below.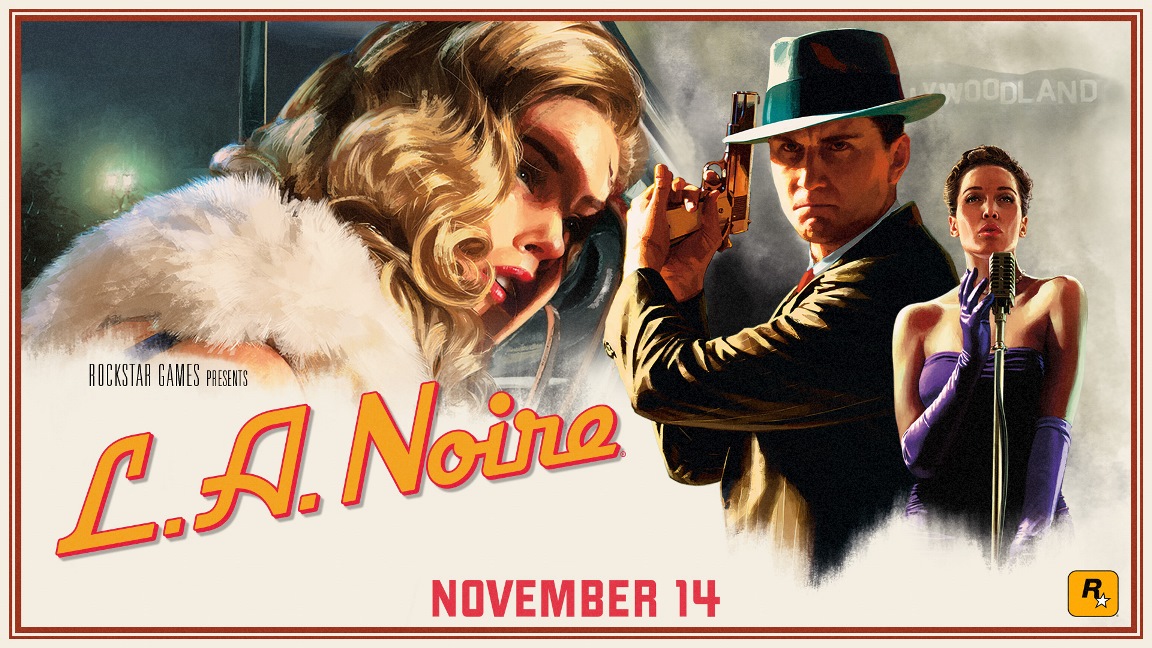 A little bit of off-screen footage has come in showing what L.A. Noire looks like on Switch. Get a look at the brief snippet of gameplay below.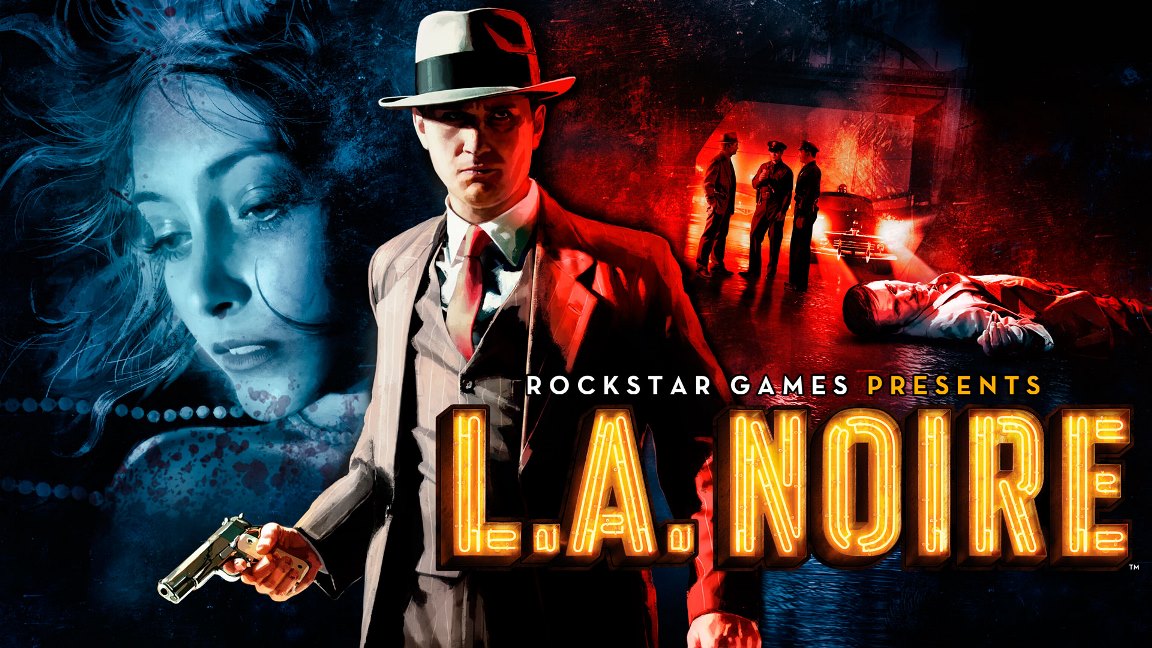 It took some time, but Rockstar has finally started to show off what L.A. Noire looks like on Switch. Media began to pop up this week, and sites went hands-on with the game on Nintendo's console. We also have some screenshots below.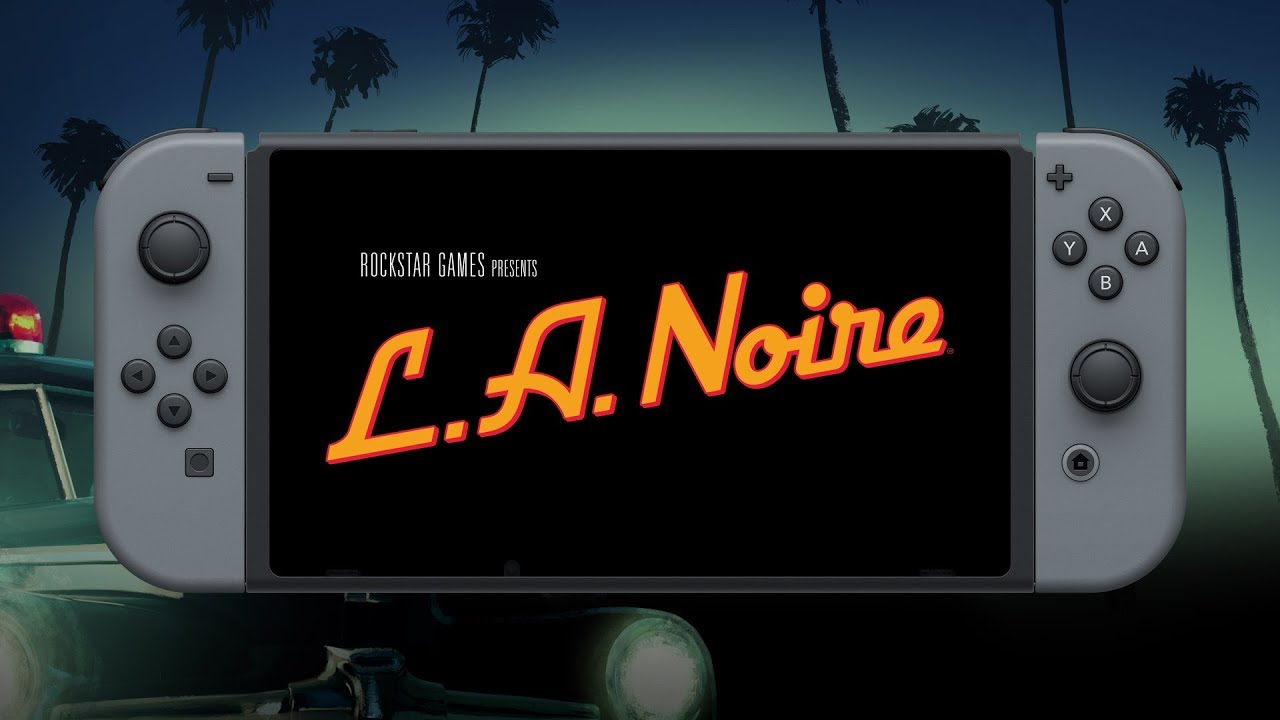 TechRadar was recently able to go hands-on with the new Switch version of L.A. Noire. The site reported on functionality that Nintendo's system offers, gameplay tweaks, and more.
Here's a roundup of information: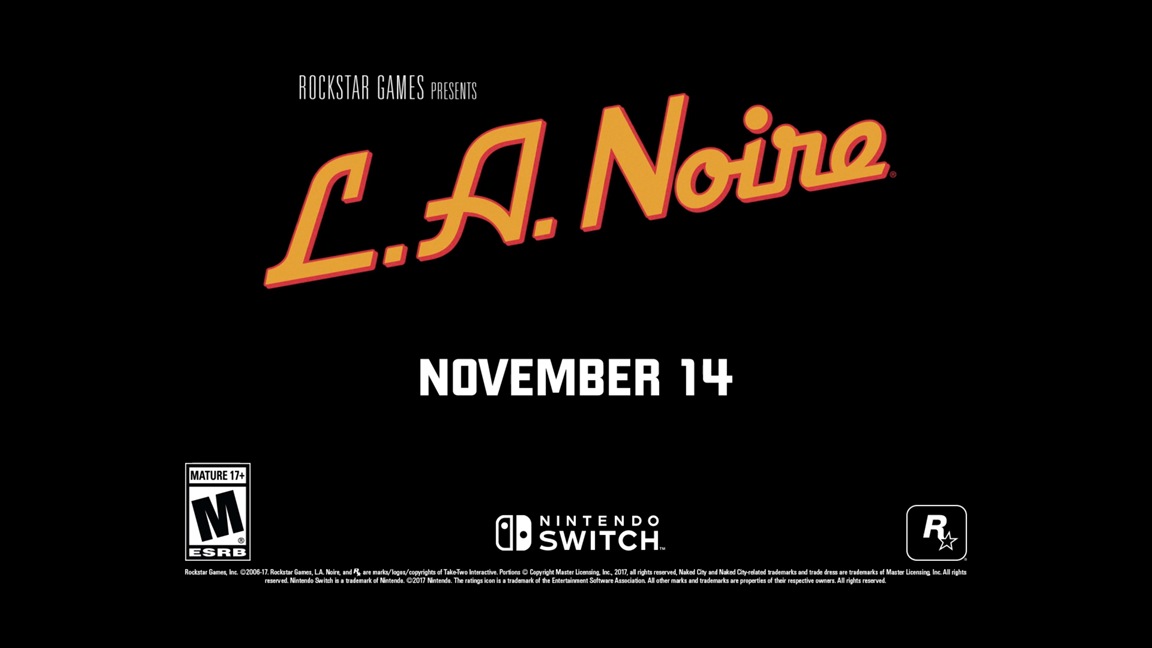 Rockstar Games has produced a Switch-specific trailer for L.A. Noire. Get a look at today's new video below.