Latest Fire Emblem If details, including another set of new characters

This week's Famitsu has yet another feature on Fire Emblem If. We're introduced to more characters, along with details about some other aspects of the game.
Here's what we know about thus far:
Pieri (Cavalier) [Nohr]
– Subordinate to Nohr's Prince Marx
– Has a peculiar personality where she transforms into a violent alter-ego upon sensing danger on the battlefield
– Personal Skill [Killer Instinct]: if user KOs an enemy with their attack, Strength, Magic, Skill and Speed +4 for one turn
Lazward (Mercenary) [Nohr]
– Likes girls and has a habit of spending his free days picking up women
– Good at dancing and can use it as a special command
– Personal Skill [???]: When used as a command, Strength and Speed +1 to all allies within a 2 tile radius (for one turn)
Odin (Dark Mage) [Nohr]
– A sorcerer who performs daily research into "amazing special moves"
– Easily fired up and in danger of losing control of his power
– Personal Skill [Blood Boil]: When equipped with a forged weapon whose name is written with 8 kanji, critical rate +10.
– Lazward and Odin are "homages" to Inigo and Owain, who are again children characters from Awakening
Charlotte
– Personal Skill [Woman's True Nature]: When facing a female enemy, Damage +4 and Critical rate +20
Benoit
– Personal Skill [Intimidate]: Enemies within a 2 tile radius receive Avoid -10
Prison
– When Orochi or Zero use their "capture" command to defeat an enemy, that enemy will be sent to the prison
– Captured enemies can then be recruited to your army by successfully scouting them with resources or by persuading them
– Certain enemies like bosses cannot be captured
Famitsu has also shared the following portrait of Zero: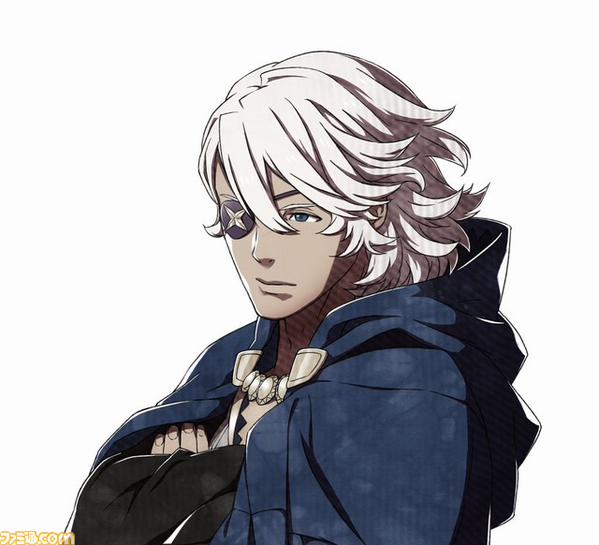 Leave a Reply