Legend of the Skyfish getting a physical release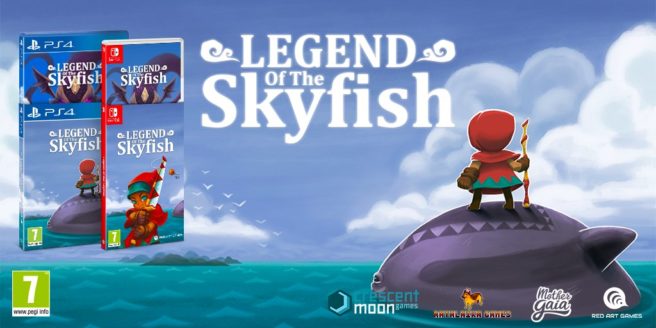 The level-based adventure puzzler Legend of the Skyfish made it to the Switch eShop last year. Red Art Games has now announced plans to produce a physical version.
Pre-orders open May 7 at 5 PM CEST on Red Art Games' website here. 2,800 copies will be produced. No release date has been set, but it should ship in Q3 2020.
Here's some information about Legend of the Skyfish:
Legend of the Skyfish is a beautiful level-based adventure puzzler with a unique weapon and tool – a fishing pole!

Follow the intrepid Little Red Hook on her journey with the Moonwhale to defeat the monstrous Skyfish.

Use your fishing pole as a weapon or a grappling hook, and upgrade it as you go.

Legend of the Skyfish features beautiful hand-painted art, intricate action puzzles and unique enemies. Explore a huge world of 45 handcrafted levels and defeat giant bosses.

Features:

Unique fishing/grappling hook mechanics
Gorgeous hand-painted environments and creatures
Original music score by Sean Beeson
45 handcrafted levels
Epic boss fights
Various puzzles to solve
Leave a Reply