LEGO Marvel Super Heroes 2 – Marvel's Avengers: Infinity War DLC Pack revealed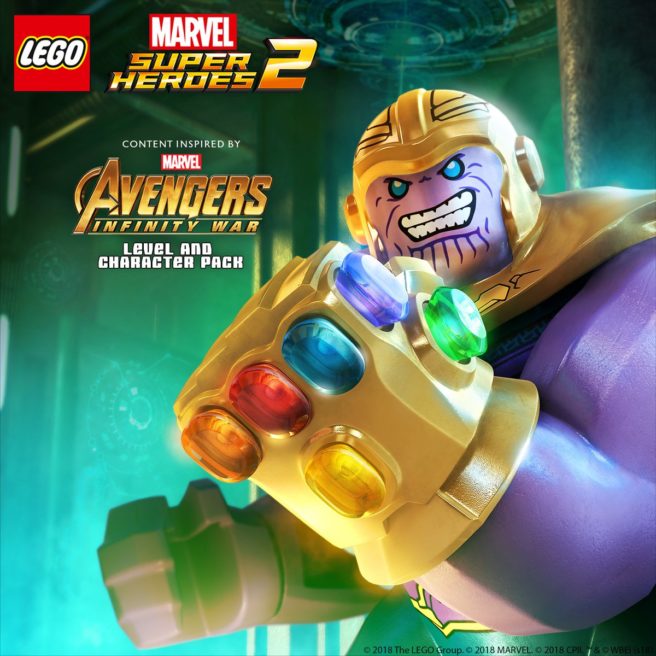 Warner Bros. Interactive Entertainment has pulled back the curtain on the content for the Marvel's Avengers: Infinity War Character and Level Pack, which will be available in LEGO Marvel Super Heroes 2. The DLC is priced at $2.99 and features a level and characters straight from the comics in celebration of the upcoming film.
Here's an official overview of the Marvel's Avengers: Infinity War DLC Pack:
This action-packed level offers players the chance to control Thanos, one of the most dangerous Super Villains in the Marvel Universe, and his ruthless army. The Mad Titan and the Children of Thanos have invaded Attilan to take on Black Bolt and the Inhumans in an all-new original game level. Working as a team, the menacing crew must work their way through the various levels of Attilan before they are given the opportunity to break through to Black Bolt's throne. New unlockable characters Thanos, Corvus Glaive, Cull Obsidian, Proxima Midnight, Ebony Maw, Hulkbuster 2.0, and Groot (Avengers: Infinity War) add to the main game's roster of over 200 Super Heroes and Super Villains.
Players can purchase the DLC separately or as part of the season pass which includes six Level Packs and four Character Packs.
Source: Warner Bros. Interactive PR
Leave a Reply