LEGO Super Mario reveals The Mighty Bowser building kit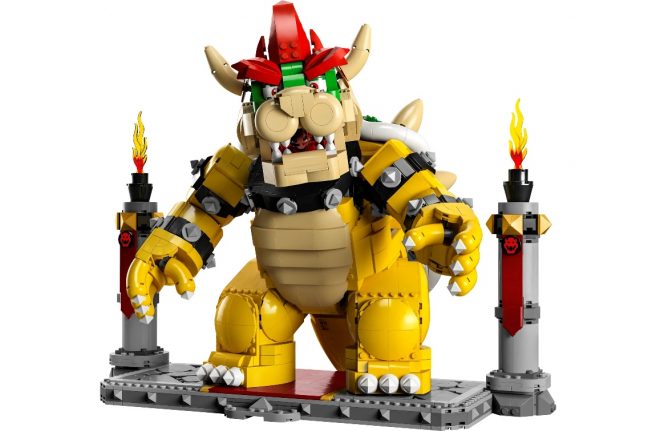 Another product has been revealed for the LEGO Super Mario line – this time The Mighty Bowser building kit, and it's dropping this year.
The kit "uses new-for-October-2022 LEGO elements to recreate the look of Bowser's spikes and has many features, including a fireball launcher and a button to control Bowser's head and neck movements." Not only that, but his arms and fingers move as well. Users can open and close the mouth plus pose the arms, hands, and legs.
You'll be getting the character model, including the display stand, which measures over 12.5 in. (32 cm) high, 16 in. (41 cm) wide and 11 in. (28 cm) deep. Step-by-step instructions are included to guide the build.
Like other Super Mario products, The Mighty Bowser is interactive. Players can display it on the brick-built battle platform, which has two towers for him to knock over, a hidden POW Block and an Action Tag. When used with the LEGO Super Mario Starter Course, Bowser can battle with LEGO Mario, Luigi, or Peach.
Here's a first look at The Mighty Bowser building kit with an official video that just went live:
The Mighty Bowser for LEGO Super Mario will be available on October 1, 2022. According to the LEGO store, it'll be priced at $269.99.
Leave a Reply