[Let's Talk] Will you be buying the Switch OLED?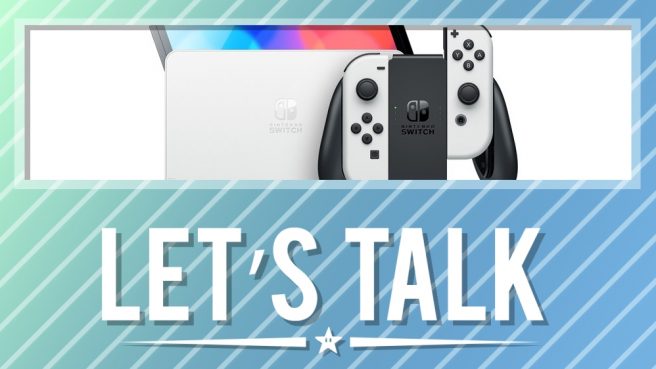 Nintendo decided to drop some pretty big news earlier this week. A new Switch OLED model will be launching on October 8, just in time for Metroid Dread.
This new unit isn't the 4K-compatible device that had been rumored, but there are still some notable upgrades. As the name implies, you'll be getting a nicer, 7-inch OLED screen. That's on top of a wide adjustable stand for tabletop mode, a new dock with a wired LAN port, 64GB of internal storage, and enhanced audio for handheld and tabletop play. You can catch up on the full announcement here.
How are you feeling about the Switch OLED at the moment? Will you be picking one up come October? Let us know in the comments below.
Highlights from last week's topic: What are you playing? – July 2021
ThePerfectButt
Monster Hunter Rise
Labbing Kazuya in Smash
Golden Sun 2
Radiant Historia
Mario and Luigi Superstar Saga
Metal Slug 7
Metal Slug 2nd Mission
spyro20
1. Monster Hunter 4 Ultimate (3DS)
2. NEO: The World Ends With You [DEMO] (Nintendo Switch)
3. Asphalt 9 (Nintendo Switch)
4. Blood of Bahamut (Nintendo DS)
Moisés? Só se for de Itororó
Ring Fit Adventure(like always)
Breath of the Wild, bought on the E3 digital deal. Pretty nice game but not best Zelda-like
Leave a Reply