Level-5 CEO's Mii going out to North American 3DS owners in StreetPass Mii Plaza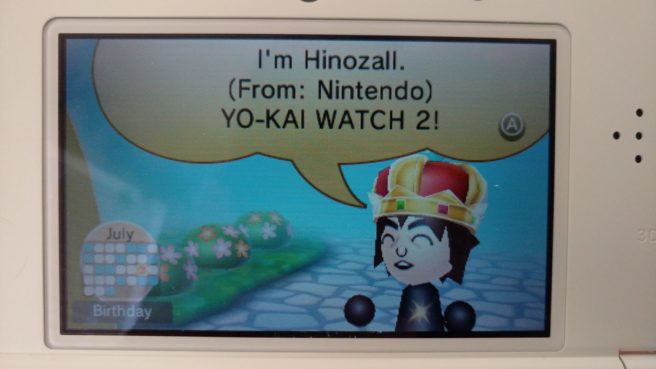 National StreetPass Weekend: Yo-kai Watch Edition is currently underway in North America. To celebrate, a new Mii is going out to 3DS owners.
If you have SpotPass enabled, you should be seeing Akihiro Hino's Mii showing up shortly. Hino is the CEO of Level-5 and the creator of Yo-kai Watch.
Thanks to Jason K and Anthony for the tip.
Leave a Reply