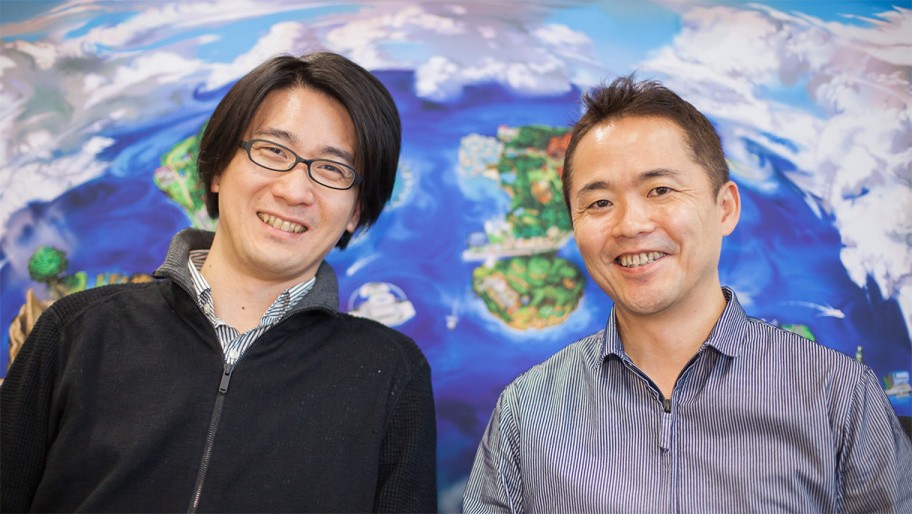 Like with many other major releases, Nintendo has sent out a special developer Mii via SpotPass to StreetPass Mii Plaza on 3DS. This time, it's Shigeru Ohmori, the producer of Pokemon Ultra Sun & Ultra Moon, to celebrate the release of the two new Pokemon games. Naturally, his most recently played game is Pokemon Ultra Sun.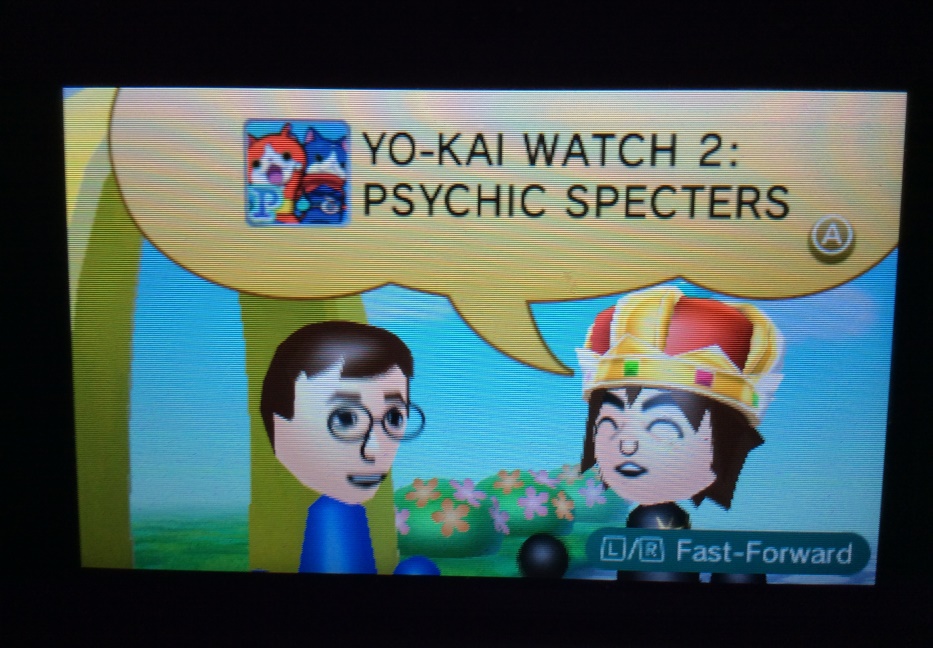 Yo-kai Watch 2: Psychic Specters launched at the end of last week. To celebrate, Nintendo is distributing a new Mii in StreetPass Mii Plaza. You should find Akihiro Hino waiting for you if you have SpotPass enabled.
Of course, Hino is the head honcho at Level-5. He founded the company in 1998 and has been responsible for key IPs like Layton and Inazuma Eleven.
Source: StreetPass Mii Plaza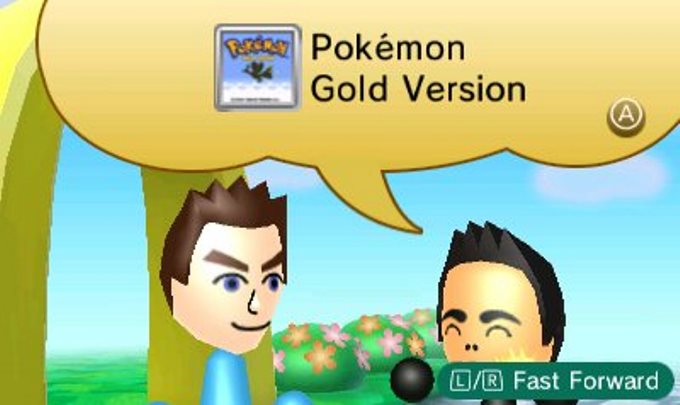 Pokemon Gold and Pokemon Silver are out now on the 3DS Virtual Console. To celebrate, long time Game Freak developer Junichi Masuda is going out to system owners via SpotPass. We haven't heard about any news for North America yet, but we'll let you know if that changes.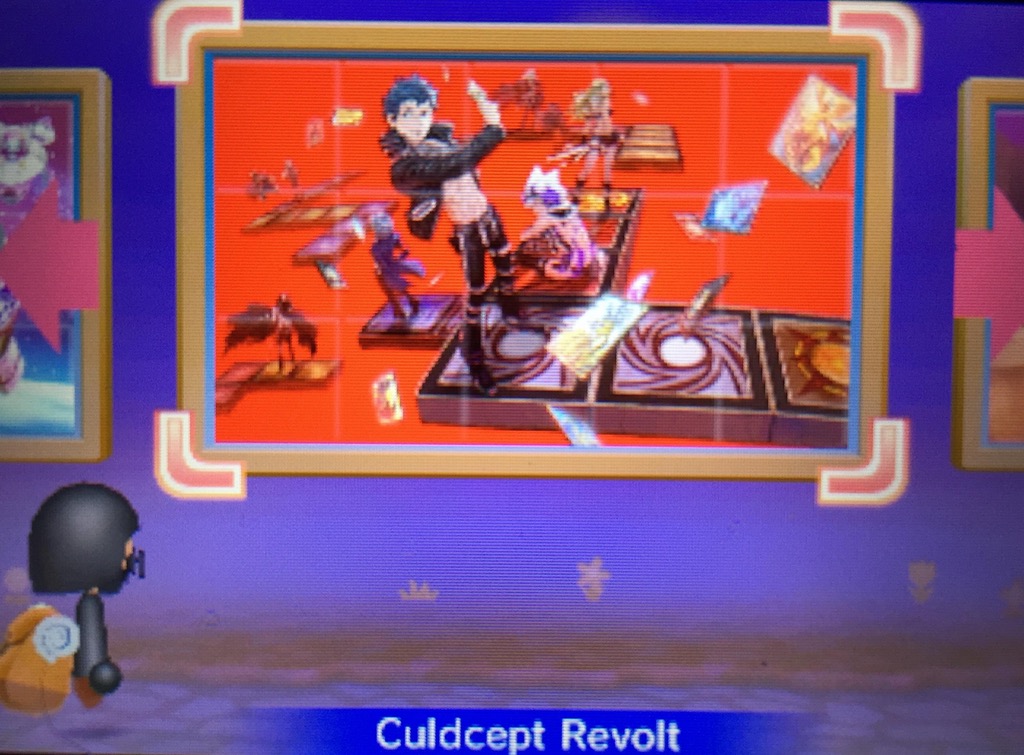 It's been awhile since a new puzzle was distributed for 3DS owners in the StreetPass Mii Plaza. But with Culdcept Revolt's launch not too far off in the west, the app has received an update.
Look out for your first piece of the puzzle. It should arrive so long as you have SpotPass enabled.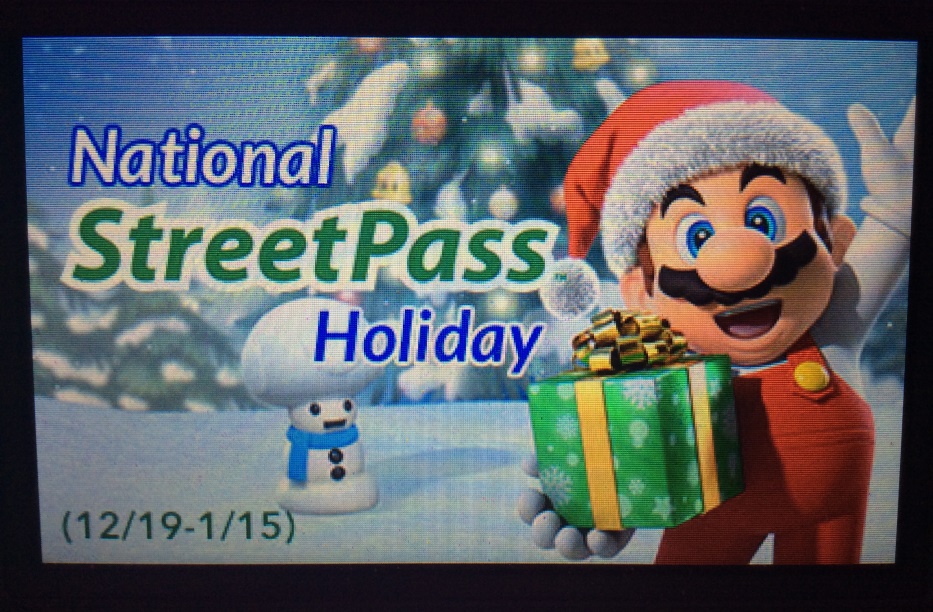 To celebrate the holidays, Nintendo is kicking off the National StreetPass Holiday event in North America today.
3DS owners can visit one of nearly 30,000 Nintendo Zone hotspots to take advantage of StreetPass functionality offered by various games. Furthermore, a special guest is stopping by. Shigeru Miyamoto's Mii is available to those who visit a Nintendo Zone location.
The National StreetPass Holiday event ends on January 15.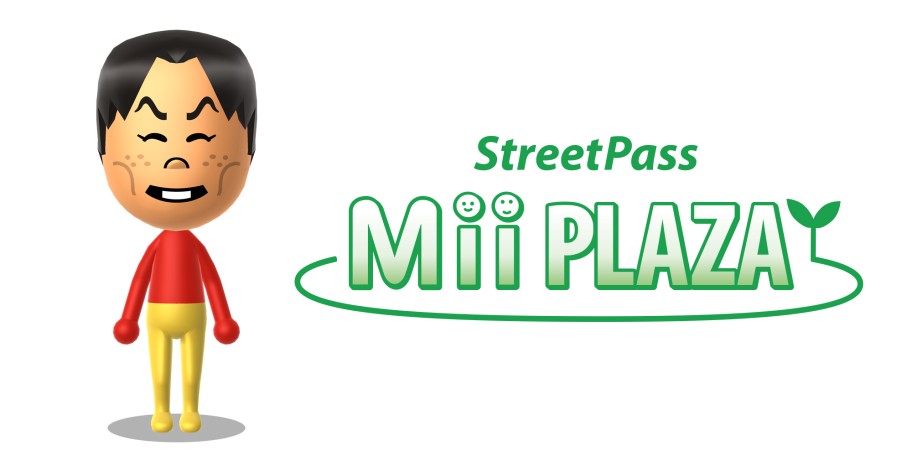 Super Mario Run is less than a week away from debuting on iOS. To celebrate, Nintendo has a couple of activities going on with the StreetPass Mii Plaza.
In North America, Takashi Tezuka is appearing as a visitor if you have SpotPass enabled. Over in the UK, Shigeru Miyamoto's Mii can be found at Nintendo Zone found within GAME stores between December 9 and December 26. Tezuka will then follow between December 27 and January 15. There's a good chance that Miyamoto's Mii will stop by in North America as well.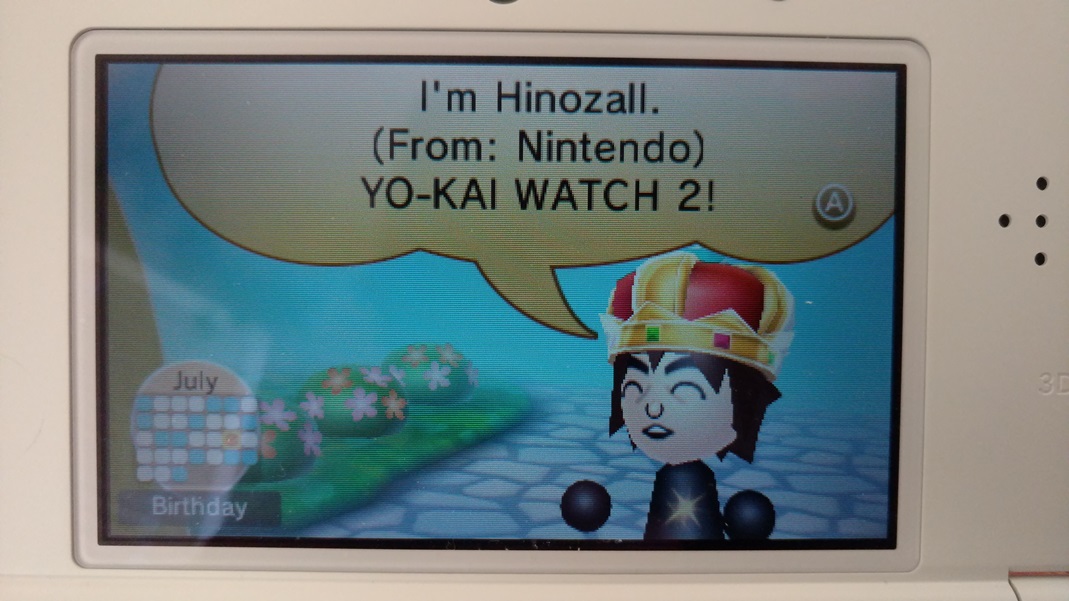 National StreetPass Weekend: Yo-kai Watch Edition is currently underway in North America. To celebrate, a new Mii is going out to 3DS owners.
If you have SpotPass enabled, you should be seeing Akihiro Hino's Mii showing up shortly. Hino is the CEO of Level-5 and the creator of Yo-kai Watch.
Thanks to Jason K and Anthony for the tip.
3DS owners in Europe now have access to a new puzzle. Over in the StreetPass Mii Plaza, Nintendo is distributing a new Yo-kai Watch panel. The first piece should arrive through SpotPass.
Here's the news from Nintendo's Twitter page: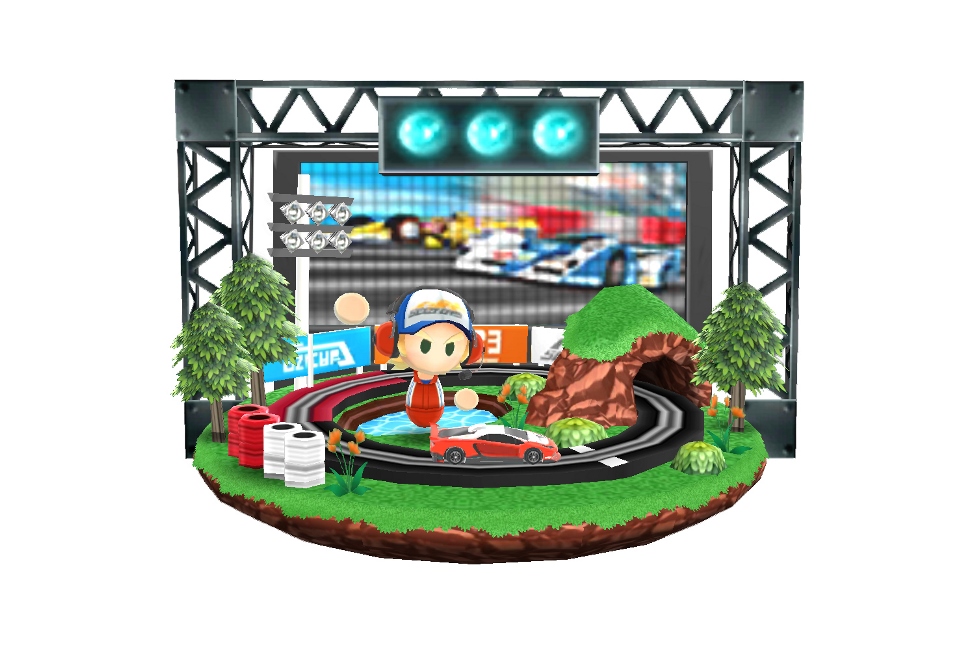 Right after the latest Nintendo Direct, new games were added to the StreetPass Mii Plaza. There are now five new ones to collect in total.
Like the previous batches of StreetPass Mii Plaza releases, these new ones were made by different developers. Let's take a look at who those are:
– Slot-Car Rivals: Good Feel
– Market Crashers: Good Feel
– Ninja Launcher: Prope
– Feed Mii: Prope
– Mii Trek: Arzest
All three of these developers have been working on StreetPass Mii Plaza for awhile, so their involvement here is no major surprise. Still, it's interesting to see who exactly was behind each one.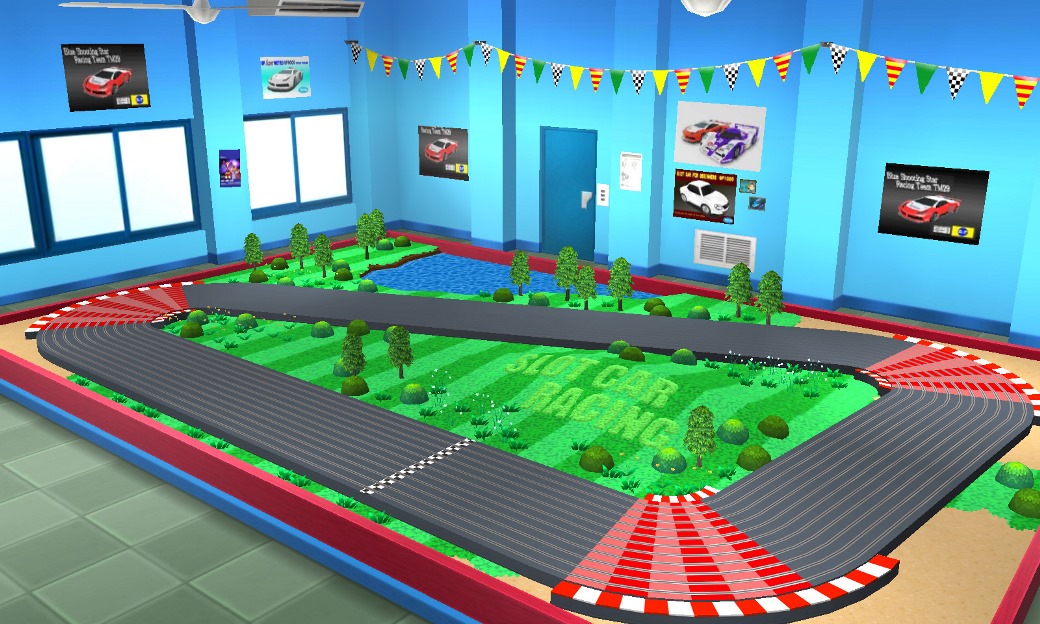 Update: Added more videos below.
---
Nintendo pushed out a new StreetPass Mii Plaza update today, and also released a series of new games. Check out the video below for a look at the patch and Slot Car Rivals.