Liar Princess and the Blind Prince out in Japan on May 31, new details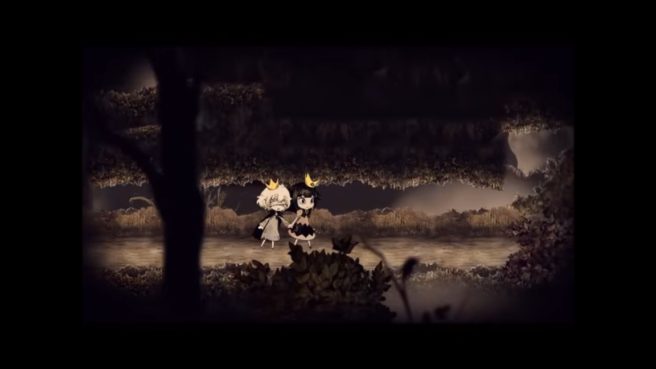 This week's issue of Famitsu has new details on Liar Princess and the Blind Prince, one of Nippon Ichi's newly-confirmed Switch games. It's launching in Japan on May 31 for 6,980 yen.
Famitsu also brings us the following information:
– Action game
– Need to take the blind prince's hand and lead him through a forest filled with gimmicks
– A wolf-looking monster with a beautiful singing voice mistakenly damaged the eyes of the prince, who was attracted to her singing voice
– The remorseful monster suggested to "get the witch who lives in the forest to heal your eyes"
– The monster and princess do different things
– Change forms to defeat enemies and solve gimmicks while advancing through the forest
– Wolf / Princess: A wolf monster with a beautiful singing voice
– By giving up her singing voice to the witch, she gained the ability to turn into a black-haired princess
– The prince himself does not know she is a monster, but rather believes her to be the princess of a neighboring country
– Prince: a prince who approaches the wolf in order to meet the owner of the beautiful singing voice he hears night after night
– The wolf, thinking her appearance was witnessed, quickly swings her arm at and injures the prince
– He was imprisoned by the king, who detested facial injuries
– Witch: A witch who will grant a wish in exchange for compensation.
Leave a Reply