Life is Strange 2 coming to Switch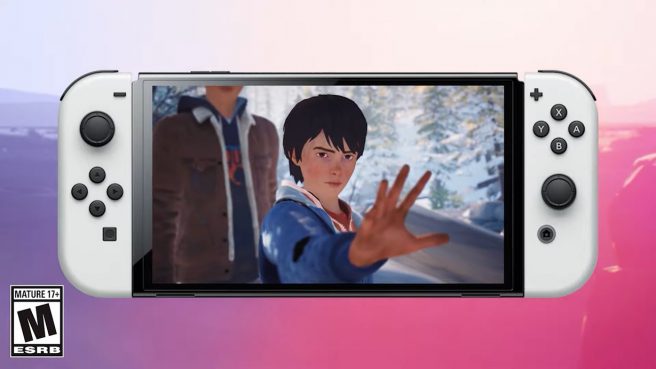 Square Enix will soon be publishing Life is Strange 2 on Switch, the company just announced. The game is due out on February 2, 2023.
With the upcoming release, all of the Life is Strange games will be available on Nintendo's console. Life is Strange: True Colors launched in December 2021, followed by Life is Strange Remastered Collection in September 2022. The latter includes updated versions of the original Life is Strange and Life is Strange: Before the Storm.
Here's today's full announcement:
Experience the critically acclaimed Life is Strange 2 on-the-go for the very first time on Nintendo Switch.

Life is Strange 2 is a narrative-adventure in which your decisions influence both the game's story and characters. You play as sixteen-year-old Sean Diaz, a normal kid growing up in the suburbs of Seattle. After your younger brother Daniel's telekinetic powers are unleashed by a traumatic incident, you are forced to abandon your home and flee from the police. As a big brother, you are solely responsible for not only Daniel's safety, shelter, and wellbeing – but also how he grows to harness his power as you travel across the USA in an attempt to cross the border into Mexico.

Experience life on the road and the new, interesting, and sometimes dangerous people and situations you encounter when you step off the beaten path. Join the Diaz brothers for the journey of a lifetime on Nintendo Switch– the choices you make along this trip will define them forever.
Have a look at a trailer for Life is Strange 2 on Switch below.
Thus far the game will only be sold as a digital download on Switch. There's no word on a physical release.
Leave a Reply