Life sim RPG Spirit of the Island planned for Switch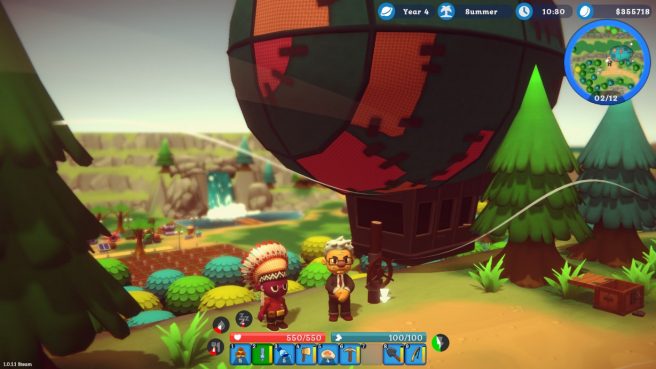 PID Games, in partnership with Meta Publishing and 1M Bits Horde, has announced Spirit of the Island for Switch. There's no word on release timing currently.
The title kicks off with players ending up on a distant island, which was previously populated by tourists. It's now your mission to bring it back to life by exploring the archipelago, chatting with locals, and helping them restore the land. Oh, and you'll have your own mysteries to discover from your past.
There's a lot to do in the game, whether it's farming, mining, foraging, social, and fishing. A total of ten skills are included. Additionally, each one of these activities has its own mini-game. Other activities include selling local produce, opening museums to display the treasure and secrets you uncover on your adventures, and romancing NPCs that you can eventually marry.
Spirit of the Island will look to set itself apart from other life sims with events that take place each in-game year, or four months. These include characters' birthdays, Ocean Day that celebrates the birth of the ocean, your own events, and more.
Another aspect worth mentioning is support for two-player co-op. All single-player mode features and quests can apparently be done with a friend online. Apparently, a unique story is included as well. Resource sharing is available so that you can bring some of the resources you find over to your own multiplayer campaign.
You can get a closer look as to what Spirit of the Island has to offer in the trailer below.
Leave a Reply