Limited Run Games announces E3 2020 press conference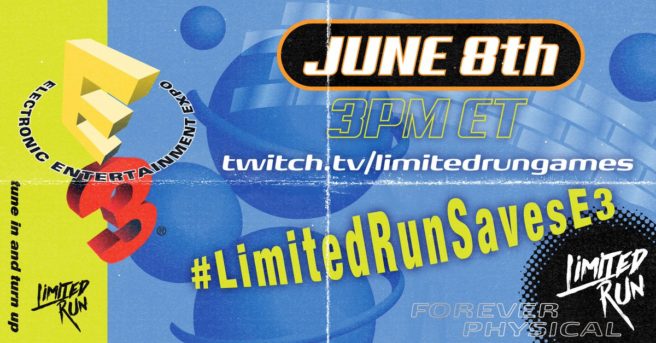 We're still several months away from E3 2020, but Limited Run Games has already confirmed its presence for the show. The company will air its annual press conference on June 8.
It will be hosted at the following times:
– 12 PM PT
– 3 PM ET
– 8 PM in the UK
– 9 PM in Europe
Limited Run Games will stream its event on Twitch. We'll be hearing about new physical releases, and possibly some new titles planned for Switch.
Leave a Reply