Limited Run Games to offer physical version of PixelJunk Monsters 2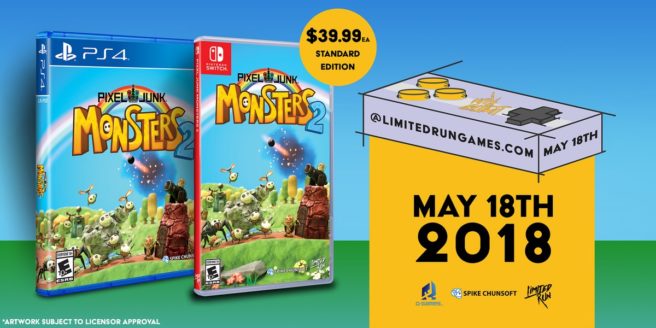 Limited Run Games has confirmed its next physical release for Switch. Through a partnership with Spike Chunsoft and Q-Games, the company will be offering a boxed copy of PixelJunk Monsters 2. This includes a collector's edition as well.
Pre-orders go live on Limited Run Games' website at the following times:
– 7 AM PT
– 10 AM ET
– 3 PM in the UK
– 4 PM in Europe
All announced DLC will be included with physical copies of PixelJunk Monsters 2.
Leave a Reply