Little Witch Nobeta coming west in Spring 2023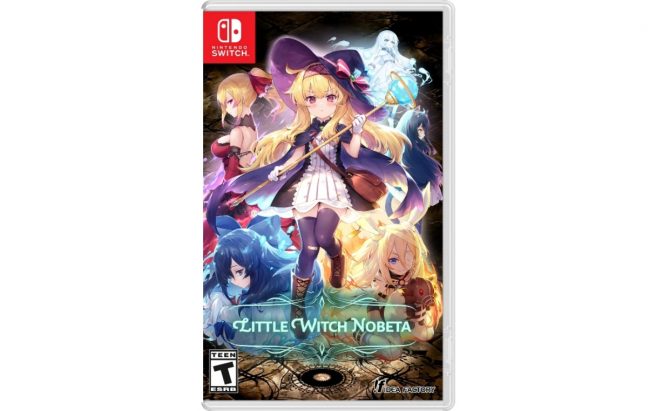 Idea Factory will be bringing Little Witch Nobeta to the west, the company announced today. It will be available in Spring 2023 in North America and Europe.
The game saw its initial launch about a month ago, but only in Japan. Idea Factory will handle distribution overseas, which includes a physical version. There'll be a limited edition as well with further details to follow at a later date.
Below is an official overview:
The little witch Nobeta came to an ancient castle to solve the mystery of where she hails from.

After meeting a mysterious black cat, she will learn many magical spells and abilities which will prepare her for the dangers that lie ahead.

What secrets are hidden in the depths of the weathered castle?

Key Features

Better. Faster. Stronger. Witchier. – The castle is full of mighty monsters and even mightier bosses. As you progress, your adversaries will get stronger, so you'll need to as well. Collect Soul Essences from defeated enemies and use them to strengthen your abilities and take down the Crafted Souls!
Get Crafty! – The bosses known as Crafted Souls will present a huge challenge, and they won't be easy to take down. You'll need to develop a strategy if you want to beat them. Dodge their attacks at just the right time to take control of the battle.
Magical Mystery Tour – On your journey you may find your path blocked. Use your mastery of elemental magics to solve puzzles and unlock new areas of the castle to explore. You may even find some hidden treasure lying around.
The Truth is in There – Collect items around the castle and learn more about Nobeta's dark and mysterious world.
A trailer announcing Little Witch Nobeta for the west can be found below.
Access the official website here.
Leave a Reply