Lunistice gets final November release date on Switch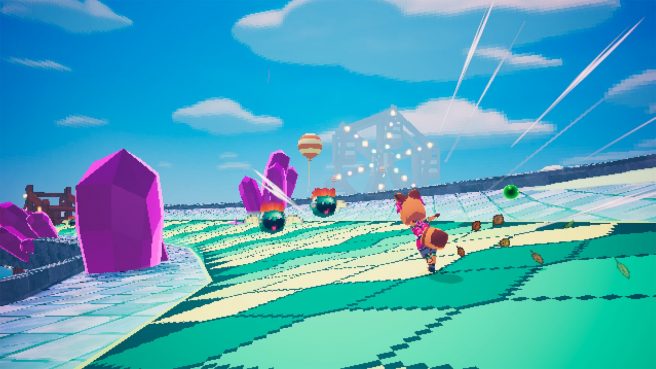 Lunistice, the 3D platformer from Deck13 and A Grumpy Fox, has received a final release date on Switch. The two sides announced today that the title is arriving on November 10, 2022.
You may recall that Lunistice was previously planned for September. However, the extra time was used for finetuning. Additionally, two guest characters from the Toree series and Holomento will be appearing thanks to the extended development.
Here's an overview with more details:
Lunistice is a linear 3D platformer that is heavily inspired by the 32-bit era of yesteryear. Follow Hana the Tanuki on her adventure through her dreams! Explore the different dreamscapes to guide her to her final destination – The Moon – and try to uncover the secrets of "The Lunistice" along the way!

Explore a multitude of different dreamscapes created from Hana's memories! Jump and run through an old shrine, a fancy water park or a world made out of food!

Lunistice is designed as a simple and short experience that you can easily play in short bursts! Have fun and enjoy the good vibes!

Try to beat your fastest times and highest completion and get an S-Rank on every stage! And if you're looking for some additional variety: play the whole game as a different character with their own skills and gameplay!
Lunistice will cost $4.99 on the Switch eShop. A demo will soon be available on the platform.
Leave a Reply