Manaphy distribution live for the Pokemon games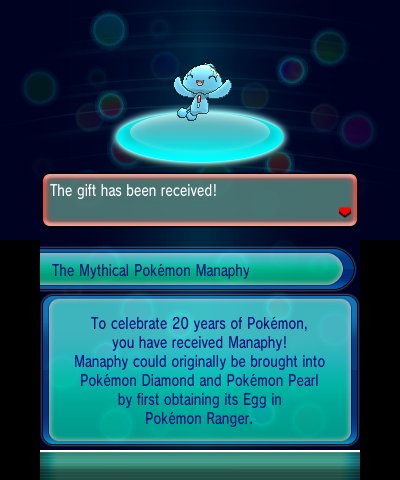 Update: Bumped to the top. Manaphy is now available in North America.
---
A new Pokemon distribution has kicked off in Europe and Australia for X, Y, Omega Ruby, and Alpha Sapphire. Players can now get their hands on Manaphy, who can't be found in the wild. You can also breed it with Ditto to obtain Phione. The event runs through June 24.
Leave a Reply