March 2022 Switch 14.0.0 firmware comes with controller update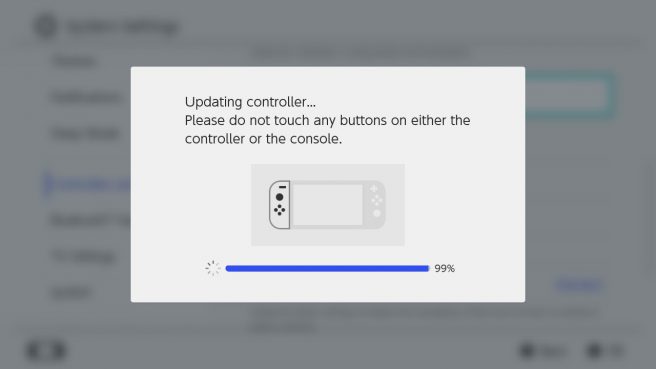 Heads up for Switch owners: it's now possible to update your controllers once again.
This comes as part of the 14.0.0 firmware that went live earlier this week. With some new system upgrades, Nintendo occasionally offers a new controller update as well.
To update your controllers, you'll first want to head on over to the system settings. Scroll down to the "Controller and Sensors" tab and then simply select the "Update Controllers" option. The process shouldn't take long to complete – we estimate about 30 seconds. Nintendo never makes it clear what's done exactly during the controller updates, but it's probably something you'd be better off doing to ensure that they're in tip-top shape.
This week's 14.0.0 Switch firmware is highlighted by the addition of groups. They're not quite folders in the traditional sense, but they allow users to more easily organize and access content.
Other than groups, version 14.0.0 comes with some Bluetooth audio changes. You can read the full patch notes for the new firmware here.
Thanks to Jake for the tip.
Leave a Reply