Mario Kart Tour announces new Yoshi Tour, introduces Yoshi's Island course and Poochy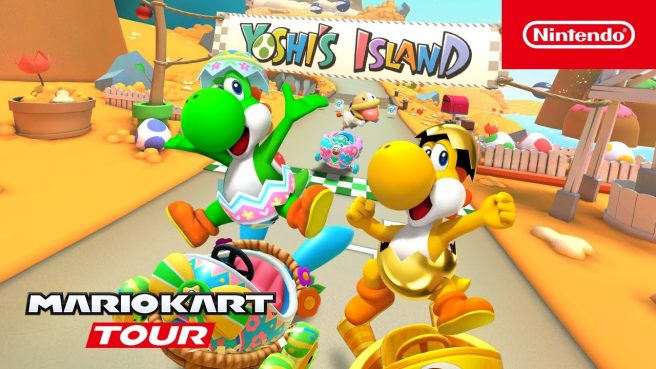 Nintendo has announced the next event coming to Mario Kart Tour, a new Yoshi Tour which will go live on April 4. This event is set to add a hefty amount of new content to the game, including two new courses in the form of Yoshi's Island and GBA Yoshi Desert, as well as Poochy as a new playable driver.
Here is a trailer showcasing the upcoming Yoshi Tour:
Wave 29 of Mii Racing Suits will also be released along with the Yoshi Tour, offering players a Piranha Plant-themed Mii Racing Suit. You can view a trailer for it below.
Mario Kart Tour is available on mobile via iOS and Android.
Leave a Reply