Mario Kart Tour announces the Space Tour, next Mii Racing Suit
Posted on January 6, 2023 by Nicolas in Mobile, News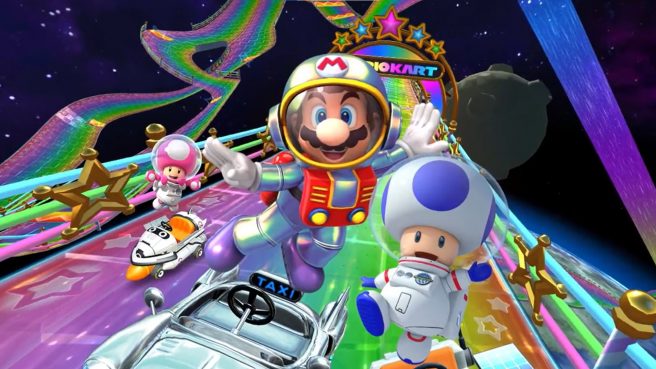 With the New Year's Tour wrapping up, Mario Kart Tour has announced that the Space Tour will be the next event coming to the game. On top of providing various new space-themed drivers and kart elements, this Tour will also introduce the Wii Rainbow Road course to the game. Wave 23 of Mii Racing Suits will also become available, offering players the chance to obtain a Purple Mii Racing Suit.
You can watch trailers showing off the Space Tour and new Mii Racing Suit below.
The New Year's Tour is coming to a close, but there's still plenty to look forward to in #MarioKartTour! Next up is the Space Tour where you can race down the new Wii Rainbow Road course! pic.twitter.com/hEcuyHBaEP

— Mario Kart Tour (@mariokarttourEN) January 6, 2023
It's time for Mii Racing Suits wave 23 in #MarioKartTour! A New Mii Racing Suit is coming in the next tour. Check out the video for more information! pic.twitter.com/FJwvgpS5bX

— Mario Kart Tour (@mariokarttourEN) January 6, 2023
Mario Kart Tour's Space Tour and Wave 23 Mii Racing Suit will go live on January 10, at 10 PM PT.
Leave a Reply