Mario Kart Tour announces Autumn Tour, Super Leaf to debut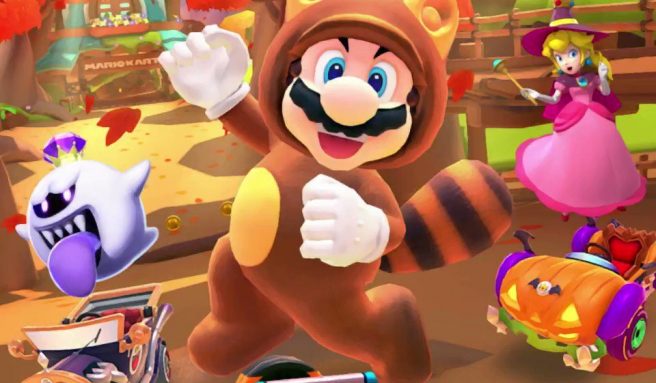 Mario Kart Tour will host its Autumn Tour next week, Nintendo has announced. Fall just started in the Northern Hemisphere a few days ago, so the timing makes sense.
A trailer has been released that gives us an idea as to what we can expect for the upcoming event. In the mobile game, it looks like we'll be seeing Tanooki Mario and Tanooki Rosalina. Going along with the same theme, the Tanooki Kart will be added.
As for returning characters, we'll be seeing Halloween Peach and King Boo (Luigi's Mansion). The Ghost Ride and Trickster are coming back as karts. Maple Treeway from Wii is a featured course.
Something else that's new for the Autumn Tour in Mario Kart Tour is the Super Leaf, which previously appeared in Mario Kart 7. Aside from hitting nearby opponents, it also appears that the item will help collect coins around you.
Take a look at a trailer showing the Autumn Tour in Mario Kart Tour below.
Mario Kart Tour is currently hosting the 2nd Anniversary Tour. As expected, once that wraps up, the Autumn Tour will begin. Look for it to start on October 6.
Mario Kart Tour is available now for mobile devices via iOS and Android.
Leave a Reply