Mario Kart Tour – Cat Tour, new Mii Racing Suit and GCN Baby Park coming May 31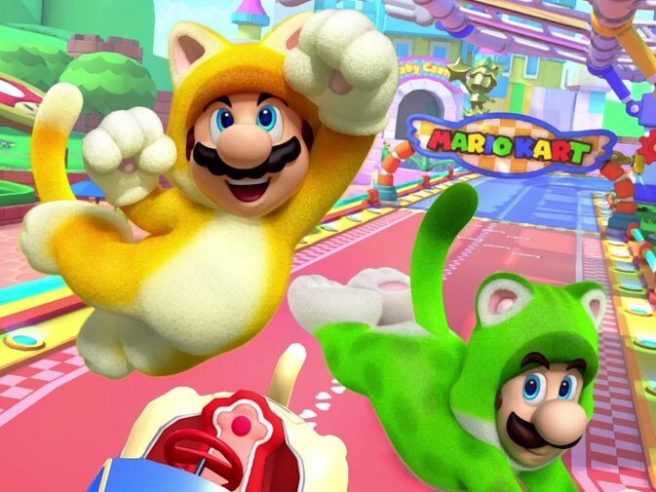 Mario Kart Tour has just announced its next Tour, a revisit of the Cat Tour. This Tour will be coming to the game May 31, at 11 PM PT, along with a handful of new elements that are being added to the game.
Firstly, new characters Cat Mario and Cat Luigi will be made available, along with new matching kart elements. A new Mii Racing Suit (part of wave 7), also cat-themed, will arrive as well. And finally, fan-favorite track GCN Baby Park will finally be making its way to the game as a playable track.
Check out trailers for the Cat Tour and new Mii Racing Suit below:
The Peach vs. Bowser Tour is wrapping up in #MarioKartTour. The next tour takes place in an amusement park full of attractions! Next up is the Cat Tour, featuring GCN Baby Park! pic.twitter.com/uGa6kknL8g

— Mario Kart Tour (@mariokarttourEN) May 27, 2022
It's time for Mii Racing Suits wave 7 in #MarioKartTour! A Mii Racing Suit is coming in the next tour. Check out the video for more information! pic.twitter.com/B88KnNAPUB

— Mario Kart Tour (@mariokarttourEN) May 27, 2022
Leave a Reply