Mario Kart Tour receives 123.9 million downloads in first month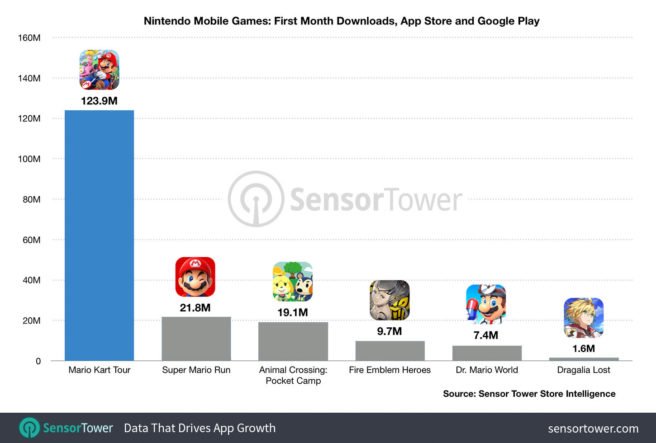 Sensor Tower is reporting that Mario Kart Tour was downloaded 123.9 million times on iOS and Android in its first month. Between those two devices, the game has earned $37.4 million in player spending since September 25.
Mario Kart Tour is by far the most-downloaded Nintendo mobile title in terms of first month performance. The next closest is Super Mario Run at 21.8 million.
Regarding revenue, Fire Emblem Heroes actually earned more at $67.6 million. Mario Kart Tour has seen an average of $0.26 spent per player, which is a bit more than Dr. Mario World's $0.19 per player, but far behind Dragalia Lost's $16.50 per player.
Although Nintendo wasn't directly involved, Pokemon GO had more downloads at 163 million. Mario Kart Tour did come somewhat close. It should be noted though that Pokemon GO initially launched in the United States, Australia, and New Zealand whereas Mario Kart Tour debuted worldwide.
Leave a Reply