Mario Kart Tour – second half of Tokyo Tour live, Mario (Hakama) available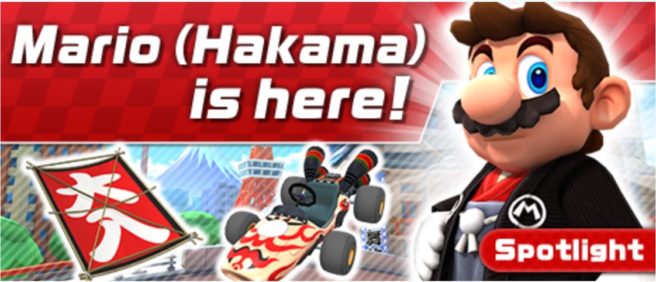 Mario Kart Tour has updated, and the second half of Tokyo Tour has started. As part of this, Peach is the featured tour gift and those who subscribe to the Gold Pass have a chance to obtain Dry Bowser as a tour gift.
Another highlight is that Mario (Hakama), featuring the special skill Coin Box, is appearing as the spotlight content for this pipe. The Kabuki Dasher is also included which increases the Dash time of Dash Panels and the bonus points earned for using one. Last but not least, the Full Flight glider can be obtained and increases your chance of getting the Mega Mushroom item from Item Boxes.
Leave a Reply